Saturday, October 27, 2012
7:37 PM | The Power of Purple Campaign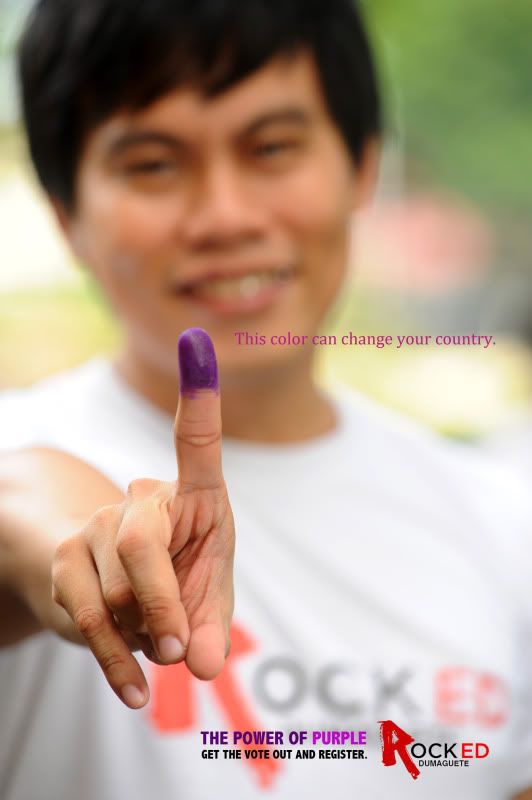 The deadline for voter's registration is this Wednesday, October 31! The Dumaguete COMELEC office is at the HITC Building at the Public Market. You can call 035-422-1736 for more information. The Dumaguete COMELEC EO is Carmencita B. Cañares. Register now, and vote for better leaders. No more excuses, Philippines!
Labels: politics, rocked, society
[0] This is Where You Bite the Sandwich
---
Thursday, October 18, 2012
5:46 PM | The No Social Media Week Commences
Let me try this experiment, for a week at least. There shall be no heavy social media involvement from me. Will use Facebook only for posting links and for business correspondence. No Twitter except to reply to friends. No FourSquare check-ins. No Instagrams. But a lot of blogging -- because, lo and behold, blogging is
actually
writing. Let's do this from October 18, Thursday at 5:45 PM to October 25, Thursday at 5:45 PM. Let me see if I can live without my usual heavy Internet rotation. Because I have got to start living a life offline.
Labels: blogging, life, social media, web and tech
[1] This is Where You Bite the Sandwich
---
Tuesday, October 02, 2012
6:33 AM | What Took You So Long?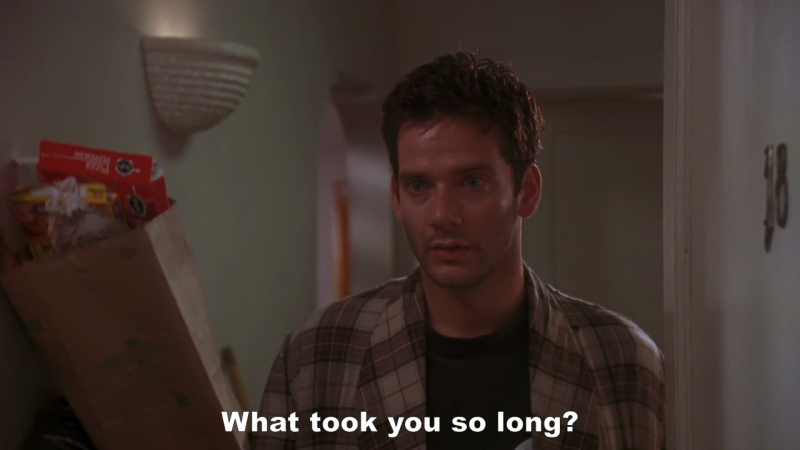 Lately, I've been going through some of the seminal films that shaped my GenX young adulthood. And "shaped" they did. I never realized until now that some of "my" philosophies were lifted off these films, including cherished lines that underline my own drama, too. (Josh Charles' speech about "equipment" in Andrew Fleming's
Threesome
is a particular favorite.) I had no idea that Cameron Crowe's
Singles
, released in 1992 (when I was still in high school), predicted so much of how I would live now as an adult -- sans Seattle. Sans the video dating thing. Sans the flower delivery/rock thing. Otherwise, I am Campbell Scott. And there are days and nights when I mumble things like, "Work. Work has never been better," to soothe another broken heart -- when all along all I want to do is hope for a miracle to be able to say something like, "What took you so long?
[0] This is Where You Bite the Sandwich
---