This is the blog of Ian Rosales Casocot. Filipino writer. Sometime academic. Former backpacker. Twink bait. Hamster lover.
Bibliography


Bamboo Girls:
Stories and Poems
From a Forgotten Life
Ateneo de Naga University Press, 2018




Don't Tell Anyone:
Literary Smut
With Shakira Andrea Sison
Pride Press / Anvil Publishing, 2017




Cupful of Anger,
Bottle Full of Smoke:
The Stories of
Jose V. Montebon Jr.
Silliman Writers Series, 2017




First Sight of Snow
and Other Stories
Encounters Chapbook Series
Et Al Books, 2014




Celebration: An Anthology to Commemorate the 50th Anniversary of the Silliman University National Writers Workshop
Sands and Coral, 2011-2013
Silliman University, 2013




Handulantaw: Celebrating 50 Years of Culture and the Arts in Silliman
Tao Foundation and Silliman University Cultural Affairs Committee, 2013




Inday Goes About Her Day
Locsin Books, 2012




Beautiful Accidents: Stories
University of the Philippines Press, 2011




Heartbreak & Magic: Stories of Fantasy and Horror
Anvil, 2011




Old Movies and Other Stories
National Commission for Culture
and the Arts, 2006




FutureShock Prose: An Anthology of Young Writers and New Literatures
Sands and Coral, 2003
Nominated for Best Anthology
2004 National Book Awards


Follow the Spy




Recent Crumbs




Blogs I Read


© 2002-2018
IAN ROSALES CASOCOT
Thursday, April 21, 2005
11:46 PM | For the Consideration of the Members of the Midnight Society
Friends, ladies and gentlemen...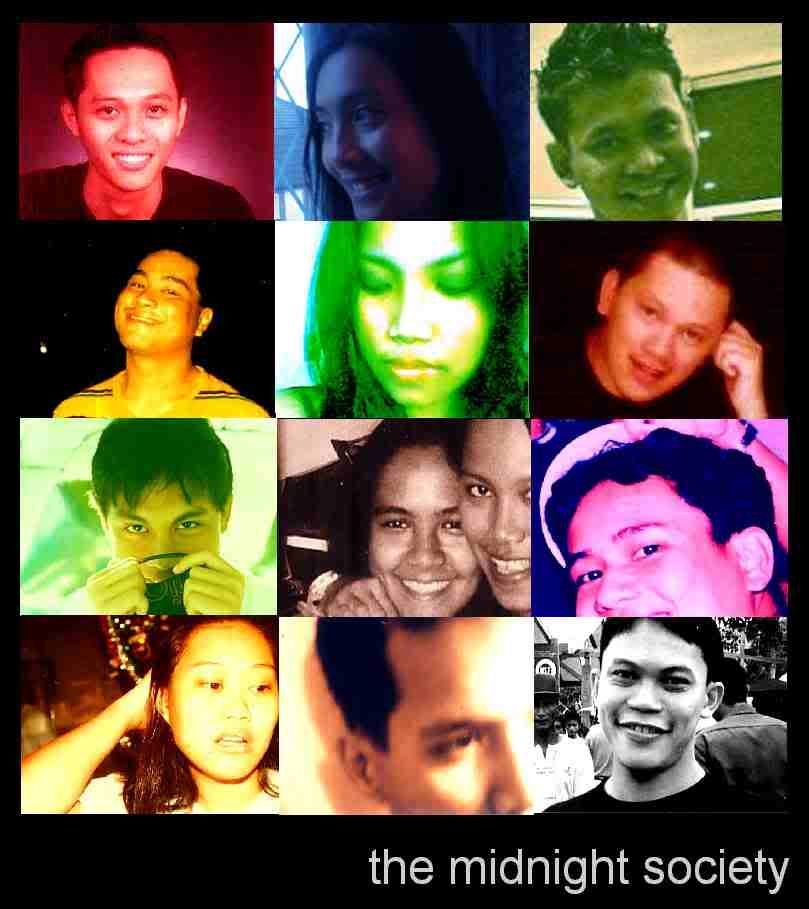 For your consideration, I present to you the newest recruit for membership to
The Midnight Society
...
Desiree Maxino Bandal.
Magna cum laude. Brilliant thinker. Magnificent wit. Incredible writer. Solid strategist. Down-to-earth logician. Amazing businesswoman with a sharp legal mind. Bodacious babe. Your all-around Renaissance Woman.
It's about time, eh?
What do you think?
More importantly, what's our proper initiation for this girl?
Gimme your suggestions in my LJ, quick!
[0] This is Where You Bite the Sandwich
---