This is the blog of Ian Rosales Casocot. Filipino writer. Sometime academic. Former backpacker. Twink bait. Hamster lover.
Bibliography
Tuesday, February 07, 2006
9:30 AM | Carol Banawa in American Idol?
Because here are the pictures that seem to prove she auditioned in Austin, Texas.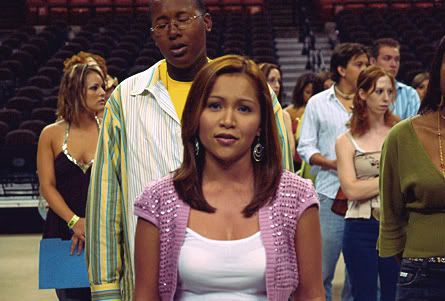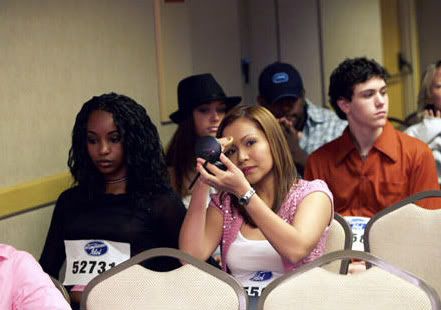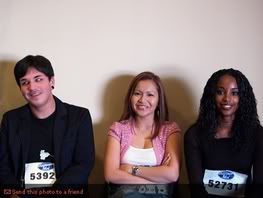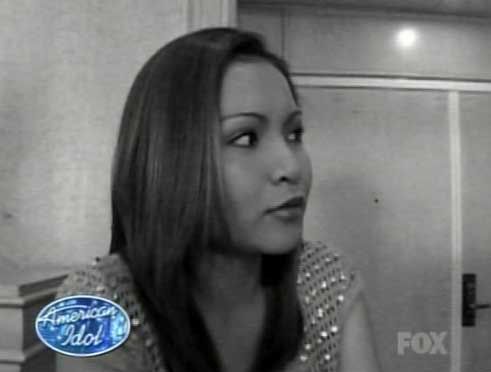 And according to the rumor mill, the judges passed. Simon supposedly said, "You're good, but boring.
Ouch.
The
Chikadora
has more, well,
chika
.
In the meantime, over at
rickey's
, things are abuzzing about the new season, with one Filipino guy by the name of
Jose "Sway" Penala
supposedly making it to the top 24. (But he's also generating some controversy as well.)
I know, I know.
Blast American Idol.
Why are we drawn to this thing again?
Labels: music, television
[0] This is Where You Bite the Sandwich
---