This is the blog of Ian Rosales Casocot. Filipino writer. Sometime academic. Former backpacker. Twink bait. Hamster lover.
Bibliography


Bamboo Girls:
Stories and Poems
From a Forgotten Life
Ateneo de Naga University Press, 2018




Don't Tell Anyone:
Literary Smut
With Shakira Andrea Sison
Pride Press / Anvil Publishing, 2017




Cupful of Anger,
Bottle Full of Smoke:
The Stories of
Jose V. Montebon Jr.
Silliman Writers Series, 2017




First Sight of Snow
and Other Stories
Encounters Chapbook Series
Et Al Books, 2014




Celebration: An Anthology to Commemorate the 50th Anniversary of the Silliman University National Writers Workshop
Sands and Coral, 2011-2013
Silliman University, 2013




Handulantaw: Celebrating 50 Years of Culture and the Arts in Silliman
Tao Foundation and Silliman University Cultural Affairs Committee, 2013




Inday Goes About Her Day
Locsin Books, 2012




Beautiful Accidents: Stories
University of the Philippines Press, 2011




Heartbreak & Magic: Stories of Fantasy and Horror
Anvil, 2011




Old Movies and Other Stories
National Commission for Culture
and the Arts, 2006




FutureShock Prose: An Anthology of Young Writers and New Literatures
Sands and Coral, 2003
Nominated for Best Anthology
2004 National Book Awards


Follow the Spy




Recent Crumbs




Blogs I Read


© 2002-2018
IAN ROSALES CASOCOT
Wednesday, February 08, 2006
1.
I just got this in the mail from my wonderful Chicago-based friend
Tedo
, and it gives me the goosebumps...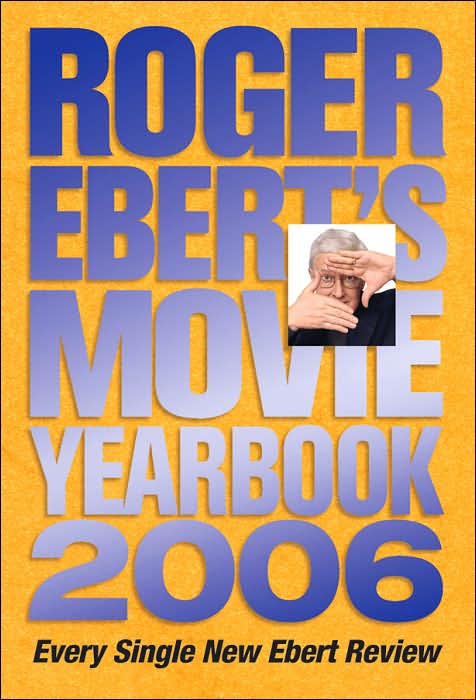 You can say, "Whaaa...? He gets excited over a book of film reviews?"
You bet.
Because, if you haven't noticed it by now, I'm a big fan of the thumbs-up guy
Roger Ebert
(or as Mark calls him, "Robert Egert,"
hehehe
). That he is the only film reviewer who has ever won the Pulitzer Prize should say something about the man. (He also wrote the screenplay for the cult classic
Beyond the Valley of the Dolls
, the brilliant boob-fest from the genius of Russ Meyer.) I really just think that Ebert makes intelligent, passionate, thought-provoking reviews that are actually accessible (read: readable), compared to the mumbo-jumbo of the reviewers from
The Village Voice
and
The New York Times
who seem too self-conscious about their status as culture arbiters.
Do not even mention Nestor U. Torre or Michael Medved.
(The only other film reviewers I read with passion are Pauline Kael, who's sadly gone, and the bitchy-witchy duo of
The New Yorker
's Anthony Lane, who's just being an irreverent Englishman, and
Premiere
's Libby Gelman-Wexler, who is of course Paul Rudnick channeling a Manhattan socialite who cares as much for her Manolo Blahniks as for the new Terrence Malick).
But you know what excited me more? Tedo managed to snag Ebert's autograph in the fly of the book. It says:

To Ian,
Movie lover.
[signed] Roger Ebert
12.17.05
Ahhhh! Ahhh! Ahhh!
Thanks, Tedo!
2.
On the aftermath of the Ultra stampede tragedy, the always-sensible Michael Tan has
some good insight on mob rule, Filipinos, queuing, and civilization
.
3.
Here's the
leak
on the American Idol top 25, courtesy of Rickey.
[0] This is Where You Bite the Sandwich
---