Tuesday, January 22, 2008
11:05 PM | There Will Be Atonement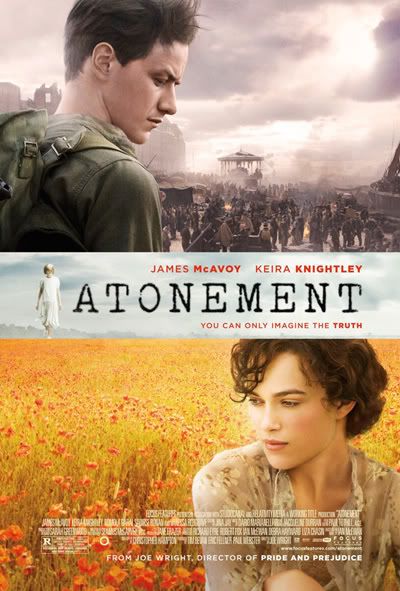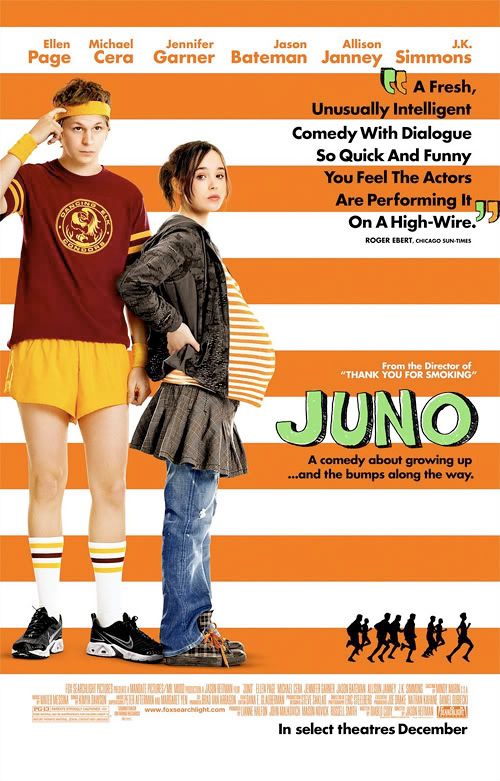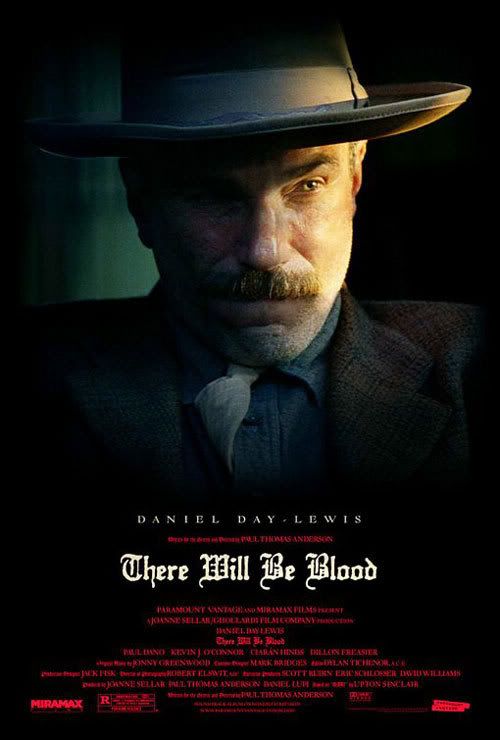 And here we go again, into the Oscar circus that paints our Januarys and Februarys in cinematic sheen. For the most part, the list handed to us by the Academy is a taunt to play catch-up in our backwaters of the Philippines. (Thank God for the pirates, they who
know
how to slake our thirst.)
When I saw Joel Wright's film adaption of
Atonement
a few weeks ago, I felt it had Oscars written all over it -- it was a beautifully made film that was surprisingly faithful to Ian McEwan's very internal novel, which most McEwan fans felt to be virtually unfilmmable. I
liked
it very much (take note I didn't say "love") -- and honestly felt that Saoirse Ronan's take on Briony to be deliciously villainous, it deserved a supporting actress nomination (and eventually did). Still, I felt it was an Oscar-worthy film, in the vein of
The English Patient
-- that single take in the beach alone is worth any award, equal in power and precision to the cinematographic magic of last year's
Children of Men
. And yet, most people were writing
Atonement
off as a possible Oscar nominee ("Keira Knightley," says one blogger, "is reduced to saying
'Come back, come back to me'
in the second half of the film," which is
actually
true --
but
they make it sound soooo bad), and most Oscar watchers diluted the film to a mere admiration over Keira's gorgeous green gown. There were no awards precursors over it, save for the nod from the Golden Globes; the guilds virtually ignored it, going instead for Sean Penn's
Into the Wild
.
But now, it
is
a Best Picture nominee, alongside Jason Riteman's
Juno
, Tony Gilroy's
Michael Clayton
, Joel and Ethan Coen's
No Country for Old Men
, and Paul Thomas Anderson's
There Will Be Blood
. And
Into the Wild
is nowhere in sight.
Being a bibliophile who happen to love movies with wild abandon, what I love most about this batch of Oscar contenders is that three of them are adaptations of literary tomes from heavy-weight writers: Ian McEwan, of course, and Cormac McCarthy (for
No Country for Old Men
) and Upton Sinclair (for
There Will Be Blood
from the novel
Oil!
). And it helps that
Juno
, from the original screenplay by ex-stripper and blogger Diablo Cody, has the preciousness of a Tom Perrotta. This writerly love in the current Oscar stretch is quite ironic, given the current screenwriters strike that threaten to overwhelm the current awards season.
I've been an Oscar watcher for many years now, ever since I was a high school kid and stumbled onto the front page of the
Inquirer
many years ago which carried a story that proclaimed Kathy Bates as Best Actress for
Misery
and Jeremy Irons as Best Actor for
Reversal of Fortune
. I thought:
what the heck are the Oscars?
Then I watched Rob Reiner's
Misery
and was frightened by the perverted perfection of Bates' Annie Wilkes, and then I watched Barbet Schroeder's
Reversal of Fortune
, and I was flummoxed by the cool (and possibly murderous) high society fox of Irons' Claus von Bülow. I thought: if this was the Oscars, I'm looking forward to it every year. And I have.
There were years of utter jubilation... Steven Spielberg winning Best Director (
finally
) for
Schindler's List
, and Martin Scorsese winning the same (
finally
) for
The Departed
... the break-the-racial-glass-ceiling wins of Denzel Washington for
Training Day
and Halle Berry for
Monsters Ball
(although both movies have since lost their critical sheen)... Lea Salonga singing "A Whole New World" from
Aladdin
... And there were years of terrible upsest...
Crash
winning over
Brokeback Mountain
remains anathema for many critics after all these years. Sometimes I kid myself over the silly elevations of our hopes and hysteria over what is mostly a PR stunt from Hollywood, but I guess only a film lover can understand the passion for this silly horse race. It means both nothing and everything, and for a couple of months at least we get to debate over cinematic aesthetics for better or for worse.
Today, my immediate reasons for my inexplicable (though momentary) joy, when the nominees were announced only hours ago, were:
Juno
's eventual Oscar finish ... the actress Sarah Polley getting nominated for Best Adapted Screenplay for
Away From Her
...
Persepolis
nominated for Best Animated Feature (after having been snubbed from the Foreign Language Film category) ... Laura Linney getting recognized for
The Savages
, and the formidable Tilda Swinton (she was scintillating in Orlando many years ago, in a role that called for her to change from woman to man in the span of a century) finally getting her due for
Michael Clayton
... Viggo Mortensen finally an Oscar nominee for
Eastern Promises
after the inexplicable shut-outs from the three-year Oscar run of
The Lord of the Rings
trilogy ... and Cate Blanchett's double-whammy, including her surprising nomination for
Elizabeth: The Golden Age
. She joins Bing Crosby and Paul Newman as the only actors to be nominated twice for the same role. (Correct me if there are others.) And if she wins Best Supporting Actress for
I'm Not There
, she will be the only second actress after Linda Hunt (
The Year of Living Dangerously
) to have won Oscars for playing a man.
Get this though: Casey Affleck,
that kid
, is now an Oscar nominee. Then again, so is
Norbit
, for Achievement in Make-Up, which makes a historical first: a film that gets nominated for both the Razzies and the Oscars within 24-hours.
There are the eventual snubs, which create better copies for the news. Someone cried, "Where's
Hairspray
?" Well, I liked Adam Shankman's singable adaptation of John Waters'
Hairspray
, but I somehow hated,
hated, hated
John Travolta's uninspired interpretation of the Mrs. Turnblad character, which I think was utterly diluted by his Scientology-bred homophobia. (How do you get from Divine to Travolta?) Thank God
that
got snubbed.
But here are my list of regrets. The Philippines gets shut-out again, with
Donsol
disappearing into the doldrums. (Whatever can we do to improve our Oscar chances? It's quite strange that one of the world's oldest national cinemas has yet to crack into the graces of the Golden Guy.) There are no Best Original Screenplay nods for
Superbad
and
Knocked Up
, the funniest movies of the year. There are no Best Actor nominations for veteran character actor Frank Langella for his forgotten novelist in
Starting Out in the Evening
(adapted from one of my favorite novels by Brian Morton) and Gordon Pinsent for his long-suffering husband in
Away From Her
(adapted from one of my favorite short stories, "The Bear Came Over the Mountain," by Alice Munro). Pinsent, for me, actually carried the emotional core of the film more than the beautiful Julie Christie did. (The famously reclusive actress, who won an Oscar for
Darling
in 1965, gets nominated for Best Actress for her turn as an Alzheimer's patient.)
There are no acting nods either for Vanessa Redgrave's pivotal elderly Briony in
Atonement
, Allison Janney's formidable stepmom in
Juno
, Helena Bonham Carter's malevolent pie-maker in
Sweeney Todd
the Demon Barber of Fleet Street
, Keri Russell's lovelorn waitress in
Waitress
, Angelina Jolie's powerful turn as Marianne Pearl in
A Mighty Heart
, Jodie Foster's vigilante in
The Brave One
, Mathieu Amalric's left-eye bravura in
The Diving Bell and the Butterfly
, Ryan Gosling's doll-loving lonely guy in
Lars and the Real Girl
, Brad Pitt's world-weary outlaw in
The Assassination of Jesse James by the Coward Robert Ford
, Imelda Staunton's evil giggly school headmistress in
Harry Potter and the Order of the Phoenix
, Richard Gere's literary conman in
Hoax
, Emile Hirsch's tragic idealistic adventurer in
Into the Wild
, Robert Downey Jr.'s depressive detective in
Zodiac
, and Amy Adams' frilly cartoon character in
Enchanted
. (Adams? Well, think about this: she took a very, very tricky role of a Disney princess, and made it a wonderful ride for all of us -- lesser actors would have made the entire thing unbearably cheesy.) I was secretly wishing for a Staunton nod, but no go.
The Simpsons Movie
gets inexplicably shafted for
Surf's Up
. (Whaaa...?) And there are no Best Picture nominations for John Carney's tender musical
Once
, Julie Taymor's Beatles love fest
Across the Universe
, Ang Lee's sexy thriller
Lust, Caution
, Cristian Mungiu's abortion drama
4 Months 3 Weeks and 2 Days
, David Fincher's serial killer epic
Zodiac
, Brad Bird's French gourmet
Ratatouille
, and Marc Forster's Afghan tearjerker
The Kite Runner
. And there is a virtual zero take for Sidney Lumet's
Before the Devil Knows You're Dead
.
And as far as the Oscars are concerned, there is still no love for maverick filmmakers Fincher, Taymor, Tim Burton, and David Cronenberg.
But in a year full of wonderful movies, you really can't have everything, something's gotta give, and there indeed promised to be blood in the nominations.
The full list of nominees is
here
.
UPDATE:
The popular aftermath is discussed
here
. Film critics
Roger Ebert
and
Richard Corliss
discuss the nominees. And YouTube has the
nominations telecast
.
[0] This is Where You Bite the Sandwich
---