This is the blog of Ian Rosales Casocot. Filipino writer. Sometime academic. Former backpacker. Twink bait. Hamster lover.
Bibliography
Friday, October 03, 2008
9:18 PM | LitCritters, Drunk or Tired
The beauty of Facebook is stumbling on the photoshopped shenanigans of people you know. LitCritters Dumaguete (composed mainly of former students of mine) has not met for some time because of the demands of too many things. Sometimes I do wonder about what they do when they're not pouncing on a story. These are two answers...
They go all over the country and get promptly stressed out on the road...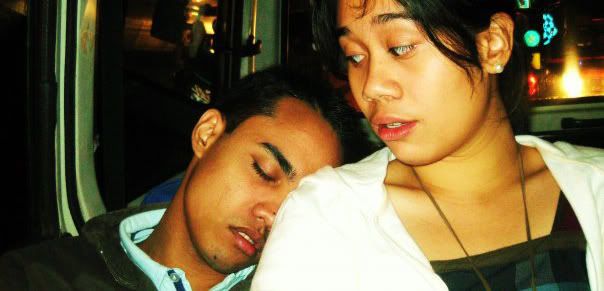 Or they drink to oblivion...
This picture of
Marianne
(above, near center, with one eye shut from too much, uhm, Red Horse*) is utterly priceless.
Ehehehehe.
*A disclaimer: They
will
claim this is just a fun photo-shoot for a lampoon issue of The Weekly Sillimanian.

Riiigggghhhtttt.
Labels: facebook, friends, LitCritters
[0] This is Where You Bite the Sandwich
---