This is the blog of Ian Rosales Casocot. Filipino writer. Sometime academic. Former backpacker. Twink bait. Hamster lover.
Bibliography
Saturday, December 27, 2008
8:37 PM | Then and Now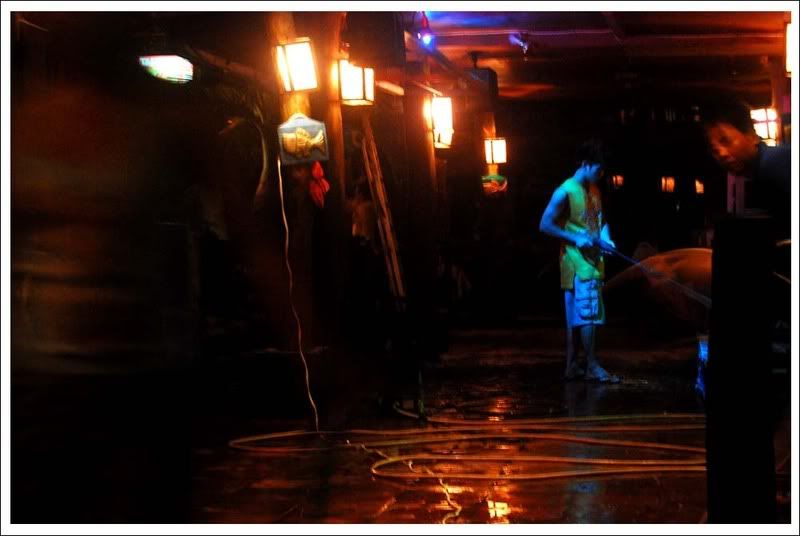 I took this photo of Philip the Busboy, mopping under the blue lights of Hayahay only last Monday night -- but this night already seems to come from some distant part of my life. Monday night clearly marked what is Then, and what is Now for me. And I find it surprising that I can be so calm these days -- much to the surprise of my faithless friends -- but I think I have been ready for this moment for some time now. Honestly, I can't wait to get to the new year. Razceljan keeps reminding me of what I
once wrote in this blog
: "The days to come will be beautiful." And I sincerely believe that still, if only because I believe in hope, despite everything.
Labels: life
[0] This is Where You Bite the Sandwich
---