This is the blog of Ian Rosales Casocot. Filipino writer. Sometime academic. Former backpacker. Twink bait. Hamster lover.
Bibliography
Thursday, May 20, 2010
1:39 PM | Ava, oh Ava!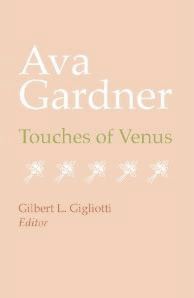 I don't know why, but my story "Old Movies" seems to strike a particularly international cord. First, it was translated in French some years ago. Now, it's anthologized in a recently-released American book,
Ava Gardner: Touches of Venus
, edited by Gilbert L. Gigliotti. Together with Margaret Atwood and Robert Graves
pa
! [
Hinimatay...
]
Labels: books, fiction, writing
[2] This is Where You Bite the Sandwich
---