This is the blog of Ian Rosales Casocot. Filipino writer. Sometime academic. Former backpacker. Twink bait. Hamster lover.
Bibliography
Wednesday, April 20, 2011
3:43 PM | That Beautiful Boy Without Eyes
I finally signed off the cover of
Beautiful Accidents: Stories
, my short story collection out from the University of the Philippines Press very soon. I designed this together with local photographer Clee Andro Villasor.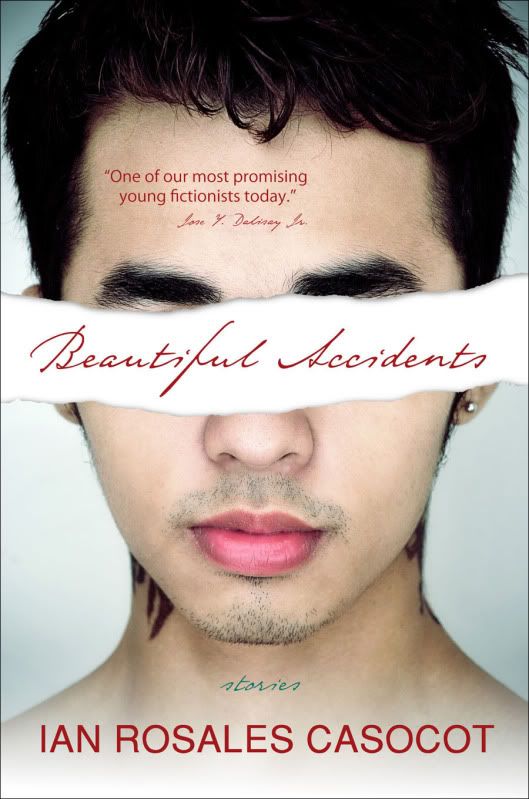 With input from the publisher, we had to agree to brush out a little bit of the guy's shoulders, for modesty's sake. That was funny. :) It's off to the press right this minute. Final publication and launching details soon. This one contains all my so-called domestic realism, including the Palanca-winning stories "Old Movies," "The Hero of the Snore Tango," and "Things You Don't Know."
Please buy, eh?
Labels: beautiful accidents, books, design, dumaguete, fiction, negros, philippine literature, writing
[4] This is Where You Bite the Sandwich
---