This is the blog of Ian Rosales Casocot. Filipino writer. Sometime academic. Former backpacker. Twink bait. Hamster lover.
Bibliography
Tuesday, May 24, 2011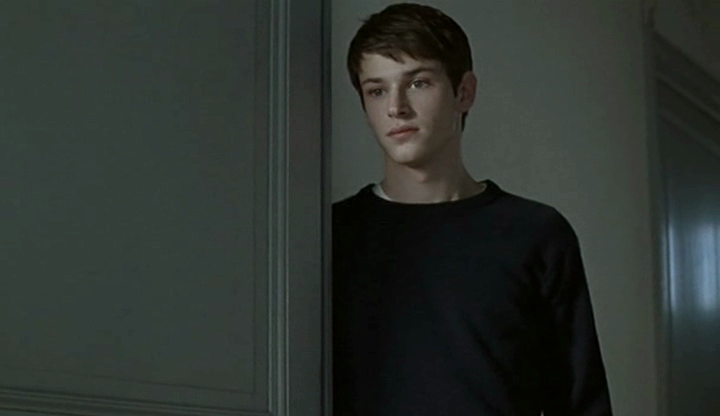 Were it not for Gaspard Ulliel's beautiful face and the strange bewitchment of Melanie Laurent, it could be said that watching Rodolphe Marconi's
Le Dernier Jour
[
The Last Day
, 2004] is a complete waste of time. Which is strange to say of a French film. But what else can I say? It is a dour, aimless exploration of a family in tatters and ends with a Deux ex machina so relentless in its own recognition of the sad and the macabre that I was left grasping for meaning, for some foreshadowing. There was none. The story itself is simplicity: a young man named Simon [Ulliel], 18 years old, an artist, makes his way back to the family living in the country and inexplicably brings home with him a beautiful girl named Louise [Laurent], whom he meets in the train, and whom everybody else thinks is his girlfriend. He does not dissuade any of them from making that assumption, but soon we take note that Simon -- always biting and sometimes ferociously sad -- may in fact be pining for his best friend Mathieu [a totally unmemorable Thibault Vinçon, who phones in a performance for an otherwise crucial role as the beloved and the betrayer] who works in the local lighthouse. He watches as Mathieu and Louise become slowly attracted to each other, even as he deals, in an offhand way, with the slow disintegration of his own family -- the sister is morose and cannot wait to get away, the father complains a lot and keeps secrets, and the mother is bored and is suddenly dealing with an unexpected lover from the past. What the film is perhaps trying to say has something to do with how people we love leave us, and how we are always left reeling in their wake. There are more complications, stripped of histrionics and melodrama the way only the French can, but we sit through each one completely uninvolved, and perhaps that may be due to Isabelle Devinck's savage and jarring editing and Marconi's unwise aesthetic choices. Why was this film made? To illustrate the ennui of abandonment? But I didn't care much.
[0] This is Where You Bite the Sandwich
---