This is the blog of Ian Rosales Casocot. Filipino writer. Sometime academic. Former backpacker. Twink bait. Hamster lover.
Bibliography
Saturday, September 14, 2013
6:15 PM | What Do You See?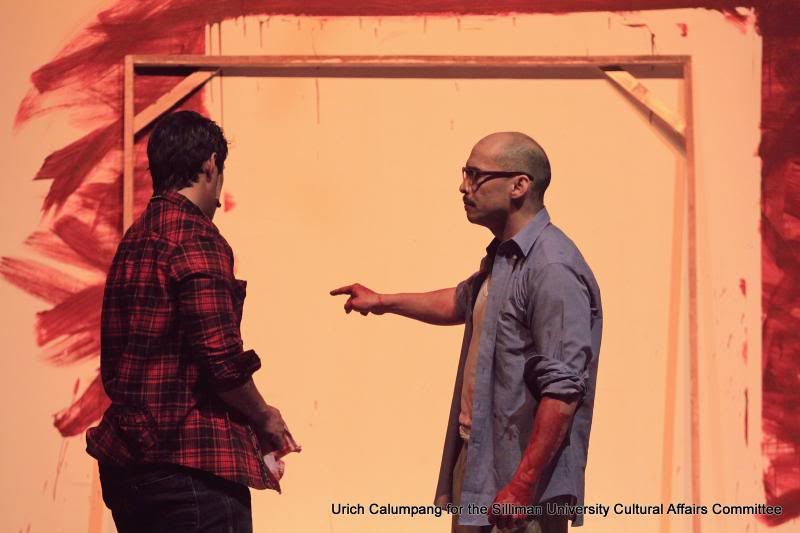 There is a line uttered by Mark Rothko (played by Bart Guingona) near the end of John Logan's
Red
that gets me every time. A decisive moment has passed, and Rothko suddenly spins on his assistant Ken (played by Joaquin Valdez), points vehemently to the outside, and shouts at him: "Because your life is out there!" After a beat, he goes on to explain in a softer note what he means precisely. It is a shocking moment, because it is a mirror. Every time I see that scene, I tear up, because I think it speaks to me and my life right now, and I think to every one's life even, especially if you're one to pause to consider your place in the world and what it means to pursue your art or your dream.
Why am I here? Why am I doing this? What exactly do I see?
are all our unanswered questions this play so brazenly strips down to confront us all.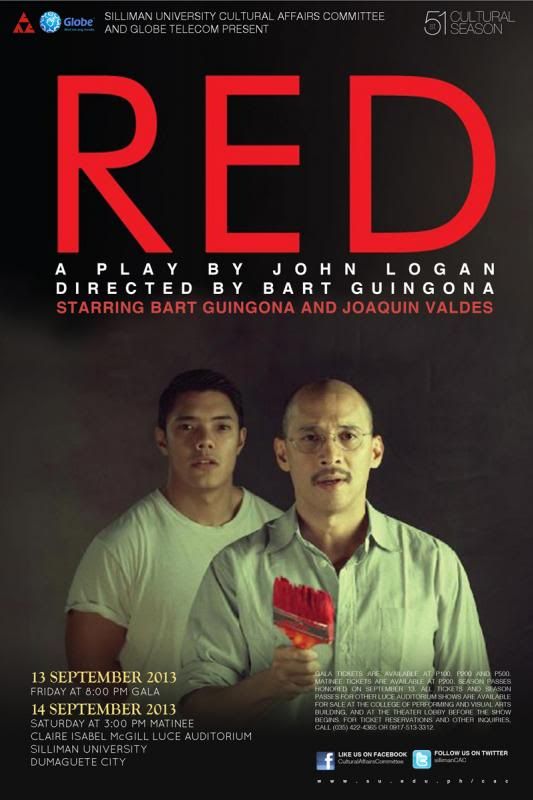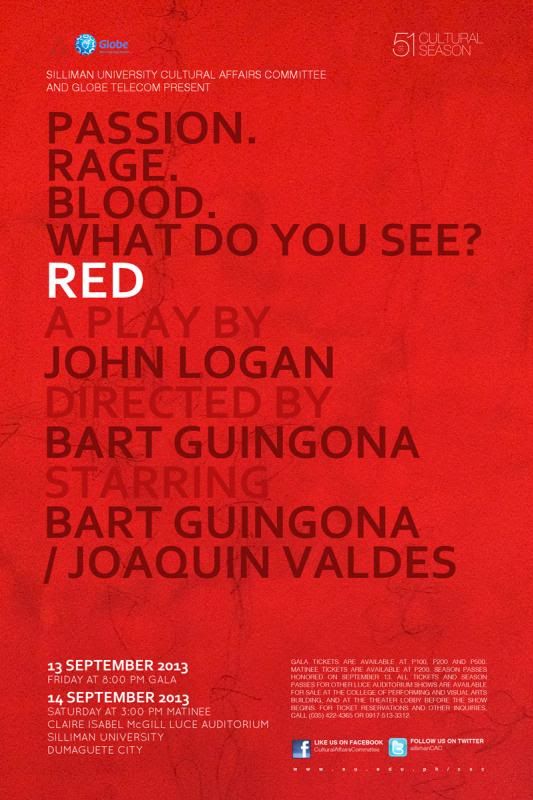 Labels: art and culture, dumaguete, life, silliman, theater
[0] This is Where You Bite the Sandwich
---