This is the blog of Ian Rosales Casocot. Filipino writer. Sometime academic. Former backpacker. Twink bait. Hamster lover.
Bibliography
Thursday, June 09, 2005
Is it just me...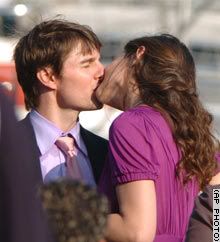 ...or does
this
give you the creeps? Katie Holmes always repeating her "undying love and admiration" for her new man on TV actually sounds so hokey, she seems like a bad actress trying out a forgettable part.
"I couldn't be happier. I'm so happy," she says.
Eeww.
"He's the most amazing man in the whole world," she says.
Eeww.
"He's my superhero," she says.
Eeww.
I tell you, hokey.
Labels: celebrity
[0] This is Where You Bite the Sandwich
---