This is the blog of Ian Rosales Casocot. Filipino writer. Sometime academic. Former backpacker. Twink bait. Hamster lover.
Interested in What I Create?
Bibliography


The Boy The Girl
The Rat The Rabbit
and the Last Magic Days
Chapbook, 2018




Republic of Carnage
Three Horror Stories
For the Way We Live Now
Chapbook, 2018




Bamboo Girls:
Stories and Poems
From a Forgotten Life
Ateneo de Naga University Press, 2018




Don't Tell Anyone:
Literary Smut
With Shakira Andrea Sison
Pride Press / Anvil Publishing, 2017




Cupful of Anger,
Bottle Full of Smoke:
The Stories of
Jose V. Montebon Jr.
Silliman Writers Series, 2017




First Sight of Snow
and Other Stories
Encounters Chapbook Series
Et Al Books, 2014




Celebration: An Anthology to Commemorate the 50th Anniversary of the Silliman University National Writers Workshop
Sands and Coral, 2011-2013
Silliman University, 2013




Handulantaw: Celebrating 50 Years of Culture and the Arts in Silliman
Tao Foundation and Silliman University Cultural Affairs Committee, 2013




Inday Goes About Her Day
Locsin Books, 2012




Beautiful Accidents: Stories
University of the Philippines Press, 2011




Heartbreak & Magic: Stories of Fantasy and Horror
Anvil, 2011




Old Movies and Other Stories
National Commission for Culture
and the Arts, 2006




FutureShock Prose: An Anthology of Young Writers and New Literatures
Sands and Coral, 2003
Nominated for Best Anthology
2004 National Book Awards


Follow the Spy




Recent Crumbs




Blogs I Read


© 2002-2018
IAN ROSALES CASOCOT
Sunday, May 14, 2006
11:22 PM | Becoming Hari ng Negros
Mark
has been selected to be among the 25 candidates vying for the
Hari ng Negros
title -- a pageant increasingly becoming quite known in national male pageant circles of being able to catapult winners into considerable success. (Case in point,
Reiven Bulado
, 2004 Hari ng Negros, who eventually cashed in on his win by landing a plum role as Cesar Montano's brother in
Panaghoy sa Suba
.)
In the pageant's short history (it started in 2003), Mark has always been hounded by invitations to join it. This year, he has made up his mind to finally join, in honor of his father's memory. The late Mr. Gad Fabillar, Mark's father, hailed from Jimalalud, the town Mark is representing. He died almost two years ago from a freak accident, and one of his unrealized wishes had always been for Mark to make his "mark" in a search like this, if only to make it as a stepping stone for something greater in his son's future. "This may be my last pageant," Mark tells me, "and I am here to do more
beyond
mere pageantry. I am here to make a difference, to prove to people that pageants also require smarts and substance. In the long run, however, I am doing this for the memory of my father."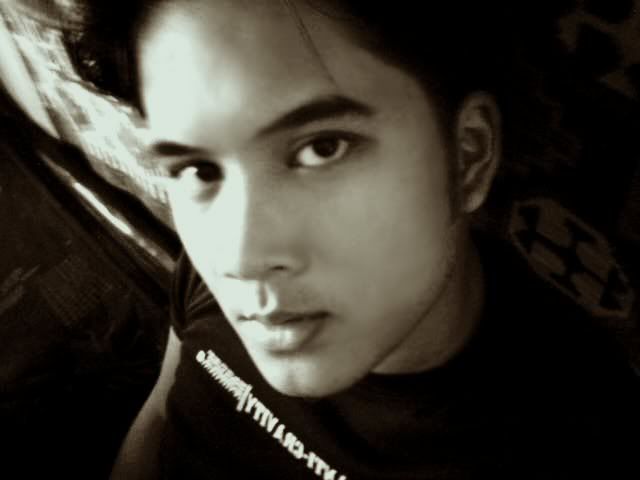 The organizers have launched a
Mr. Friendster
side-competition, the winner of which automatically gets a slot in the top ten semi-finalist circle. The Mr. Friendster competition starts
from May 15 to July 1
. Every friend added to a candidate's account will be
one point
. Every testimonial will be
five points
. The candidate with the most number of points by 8:00 pm on July 1 will be declared Mr. Friendster.
So why add him up?
Perhaps to prove a point. Mark's an award-winning debater, schoolpaper editor, orator, singer, and social advocate. He embodies for me what I have always believed a true pageant winner is like: someone who can take a popular platform such as beauty pageants, and make it mean something beyond your usual bikini open searches and flesh market affairs. One of my favorite people in history is
Miss America 1945 Bess Myerson
, the first Jewish winner of that pageant who used her title to confront the issue of racism and anti-Semitism in America. She made great strides in that respect, a true beauty queen. I believe Mark has the same exact qualities.
So, all you people with
Friendster
accounts (which is basically
everybody
in the Philippines), help me out here, and help Mark as well. Add him up with this email address:
mrjimalalud2006@yahoo.com
. What's in it for you? My eternal friendship.
Really.
Labels: pageants
[0] This is Where You Bite the Sandwich
---