This is the blog of Ian Rosales Casocot. Filipino writer. Sometime academic. Former backpacker. Twink bait. Hamster lover.
Interested in What I Create?
Bibliography


The Boy The Girl
The Rat The Rabbit
and the Last Magic Days
Chapbook, 2018




Republic of Carnage
Three Horror Stories
For the Way We Live Now
Chapbook, 2018




Bamboo Girls:
Stories and Poems
From a Forgotten Life
Ateneo de Naga University Press, 2018




Don't Tell Anyone:
Literary Smut
With Shakira Andrea Sison
Pride Press / Anvil Publishing, 2017




Cupful of Anger,
Bottle Full of Smoke:
The Stories of
Jose V. Montebon Jr.
Silliman Writers Series, 2017




First Sight of Snow
and Other Stories
Encounters Chapbook Series
Et Al Books, 2014




Celebration: An Anthology to Commemorate the 50th Anniversary of the Silliman University National Writers Workshop
Sands and Coral, 2011-2013
Silliman University, 2013




Handulantaw: Celebrating 50 Years of Culture and the Arts in Silliman
Tao Foundation and Silliman University Cultural Affairs Committee, 2013




Inday Goes About Her Day
Locsin Books, 2012




Beautiful Accidents: Stories
University of the Philippines Press, 2011




Heartbreak & Magic: Stories of Fantasy and Horror
Anvil, 2011




Old Movies and Other Stories
National Commission for Culture
and the Arts, 2006




FutureShock Prose: An Anthology of Young Writers and New Literatures
Sands and Coral, 2003
Nominated for Best Anthology
2004 National Book Awards


Follow the Spy




Recent Crumbs




Blogs I Read


© 2002-2020
IAN ROSALES CASOCOT
Friday, March 02, 2007
11:36 AM | Till the Truth Hurts?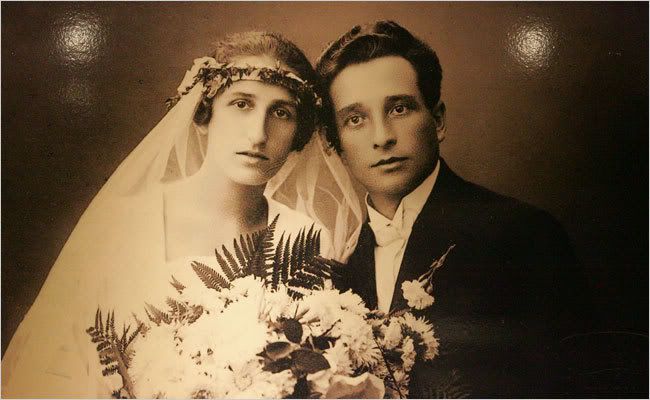 A new exhibit called
"And I Still See Their Faces: The Vanished World of Polish Jews"
t at the
Yeshiva University Museum
's Center for Jewish History gives us insight about inconvenient truths. The exhibit -- a massive display of ordinary photographs of Jews in Poland before World War II broke out, and with it the horror of the Holocaust -- tells us that sometimes a coming horror is too unbelievable to consider that we can even refuse to believe it, until the full weight of its reality bares its fangs upon us. The
New York Times
reports:
What can sometimes startle viewers about the banal photographs is the text from an accompanying letter. A photograph of 30 schoolchildren, two of the girls in sailor blouses, with their teachers in Kozowo in June 1939 looks like any posed classroom eager for the coming vacation. But the caption about the class's young Jews says that sometime after the war began that September, "They took them out of town to the quarries and shot them to death."
Indeed, these pictures of ordinary people going about their ordinary lives is all the more horrific given what we know now of what will happen to them in the next few years. Their denial finally becomes deadly in the long run.
Sometimes that's what I feel about those who deny global warming, too.
Labels: environment, history, issues
[0] This is Where You Bite the Sandwich
---