This is the blog of Ian Rosales Casocot. Filipino writer. Sometime academic. Former backpacker. Twink bait. Hamster lover.
Bibliography
Thursday, January 01, 2009
9:31 PM | Imaginary Dialogue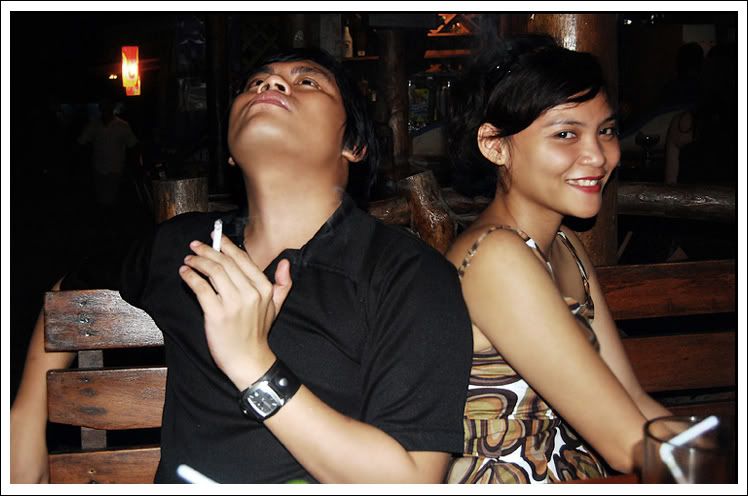 Hayahay Bar, Dumaguete City. Sometime during Christmas Break.
Claire: Are you really smoking?
Ian: You bet I am. Socially
lang naman
.
Claire: There's a camera pointing at us.
Ian: Smile
ka lang
.
Claire: But are you really, really okay?
Ian: Well, what can we do, really?
Claire: Are you sure?
Ian: Care
ko
. (Tilts head upwards. Blows smoke.)
Clee snaps picture.
[0] This is Where You Bite the Sandwich
---