This is the blog of Ian Rosales Casocot. Filipino writer. Sometime academic. Former backpacker. Twink bait. Hamster lover.
Interested in What I Create?
Bibliography


The Boy The Girl
The Rat The Rabbit
and the Last Magic Days
Chapbook, 2018




Republic of Carnage
Three Horror Stories
For the Way We Live Now
Chapbook, 2018




Bamboo Girls:
Stories and Poems
From a Forgotten Life
Ateneo de Naga University Press, 2018




Don't Tell Anyone:
Literary Smut
With Shakira Andrea Sison
Pride Press / Anvil Publishing, 2017




Cupful of Anger,
Bottle Full of Smoke:
The Stories of
Jose V. Montebon Jr.
Silliman Writers Series, 2017




First Sight of Snow
and Other Stories
Encounters Chapbook Series
Et Al Books, 2014




Celebration: An Anthology to Commemorate the 50th Anniversary of the Silliman University National Writers Workshop
Sands and Coral, 2011-2013
Silliman University, 2013




Handulantaw: Celebrating 50 Years of Culture and the Arts in Silliman
Tao Foundation and Silliman University Cultural Affairs Committee, 2013




Inday Goes About Her Day
Locsin Books, 2012




Beautiful Accidents: Stories
University of the Philippines Press, 2011




Heartbreak & Magic: Stories of Fantasy and Horror
Anvil, 2011




Old Movies and Other Stories
National Commission for Culture
and the Arts, 2006




FutureShock Prose: An Anthology of Young Writers and New Literatures
Sands and Coral, 2003
Nominated for Best Anthology
2004 National Book Awards


Follow the Spy




Recent Crumbs




Blogs I Read


© 2002-2018
IAN ROSALES CASOCOT
Tuesday, November 02, 2010
3:38 AM | With Some Regrets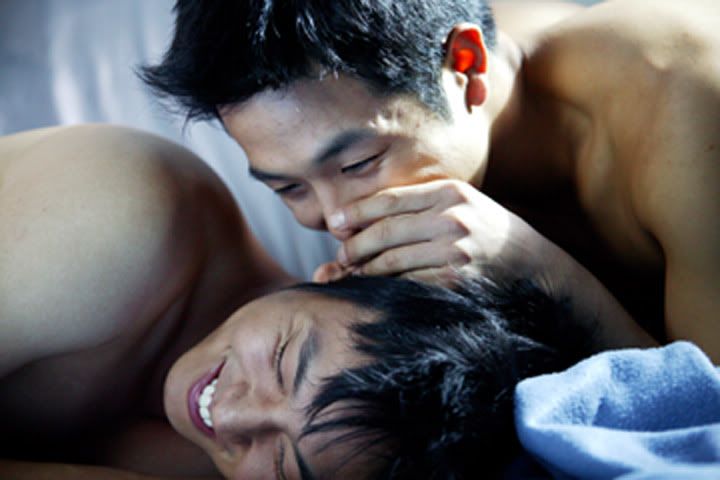 I am a little ambivalent about Korean director Leesong Hee-il's debut film
No Regrets
[2006], only because the film seems to fall apart spectacularly midway through its running time when the romance finally blooms between orphan hustler Sum-in and angst-ridden rich boy Jaemin. If an erstwhile love story follows that broken arc, and then swerves unexpectedly into Chan-wook Park territory when jilted lover tries to bury alive the other — what can you finally say? Is this the height of originality, taking the queer love story into a path never been taken before? Or is this just about a filmmaker fumbling for a story that does not calculate? I'm not sure. Then again, Takashi Miike followed this route in
Audition
[1999] when what had started to be an ornery story about a career man looking for love suddenly swerved halfway through the film into an intense horror movie, the likes of which had never been seen before. But I could accept
Audition
's audacity because of the electricity the actors emanated. The lovers in No Regrets, while intense in their own ways, do not seem to generate anything between them, and what happens to them just happens to them, without any of us invested in their story. I want to like this film. Revise that: I want to like this film more than what I feel right now. But I can't, for some reason.
[0] This is Where You Bite the Sandwich
---