This is the blog of Ian Rosales Casocot. Filipino writer. Sometime academic. Former backpacker. Twink bait. Hamster lover.
Bibliography
Sunday, January 09, 2011
10:55 PM | Needless Complications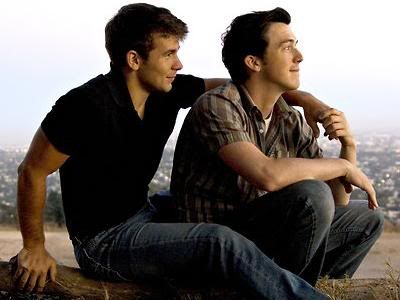 There is something infuriating about J.C. Calciano's
Is It Just Me?
[2010], a comedy of errors which mistakes whining for romance, and stupid complications for cinematic tension. I won't trouble myself in recounting the premise of this waste of a film, but I still can't believe that after all these years, gay films are still being made in this schlocky tradition — you know the kind where all the conflict will just go away if the protagonists would just stop lying about certain things in the first place. The cast, appealing for the most part, tries its best to salvage this dreck, but no go. And so, for the one-dollar question, the answer is:
Yes, it's you. Now go die.
[0] This is Where You Bite the Sandwich
---