This is the blog of Ian Rosales Casocot. Filipino writer. Sometime academic. Former backpacker. Twink bait. Hamster lover.
Bibliography


Don't Tell Anyone:
Literary Smut
With Shakira Andrea Sison
Pride Press / Anvil Publishing, 2017




Cupful of Anger,
Bottle Full of Smoke:
The Stories of
Jose V. Montebon Jr.
Silliman Writers Series, 2017




First Sight of Snow
and Other Stories
Encounters Chapbook Series
Et Al Books, 2014




Celebration: An Anthology to Commemorate the 50th Anniversary of the Silliman University National Writers Workshop
Sands and Coral, 2011-2013
Silliman University, 2013




Handulantaw: Celebrating 50 Years of Culture and the Arts in Silliman
Tao Foundation and Silliman University Cultural Affairs Committee, 2013




Inday Goes About Her Day
Locsin Books, 2012




Beautiful Accidents: Stories
University of the Philippines Press, 2011




Heartbreak & Magic: Stories of Fantasy and Horror
Anvil, 2011




Old Movies and Other Stories
National Commission for Culture
and the Arts, 2006




FutureShock Prose: An Anthology of Young Writers and New Literatures
Sands and Coral, 2003
Nominated for Best Anthology
2004 National Book Awards


Follow the Spy




Recent Crumbs




Blogs I Read


© 2002-2018
IAN ROSALES CASOCOT
Tuesday, February 08, 2011
9:19 PM | Every Temporary Measure of Grace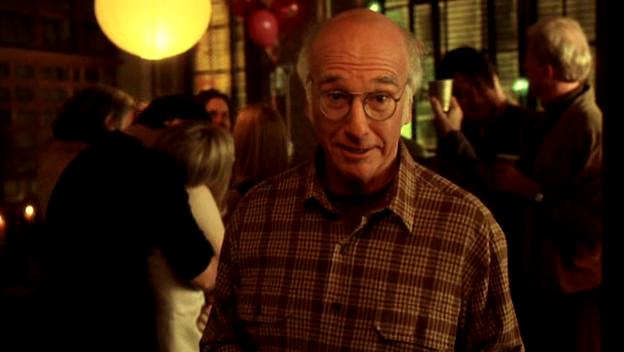 "I happen to hate New Year's celebrations. Everybody desperate to have fun. Trying to celebrate in some pathetic little way. Celebrate what? A step closer to the grave?
That's why I can't say enough times, whatever love you can get and give, whatever happiness you can filch or provide, every temporary measure of grace, whatever works.
And don't kid yourself. Because it's by no means up to your own human ingenuity. A bigger part of your existence is luck than you'd like to admit. Christ, you know the odds of your father's one sperm from the billions finding the single egg that made you. Don't think about it, you'll have a panic attack."

~ Larry David in Woody Allen's
Whatever Works
[2009]
Labels: film, life, love, quotes
[0] This is Where You Bite the Sandwich
---