This is the blog of Ian Rosales Casocot. Filipino writer. Sometime academic. Former backpacker. Twink bait. Hamster lover.
Bibliography
Wednesday, March 30, 2011
11:27 AM | Anything For Love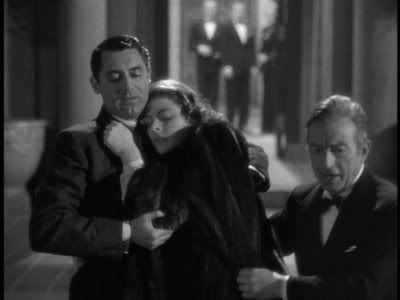 I don't know what compelled me to screen Alfred Hitchcock's
Notorious
[1946] again last night. Maybe it was the after-effect of having seen
Spellbound
[1945] earlier, and still wanting to see Ingrid Bergman in Hitchcock territory. But I'm glad I did, because with this second viewing, the tension I felt was more taut, the stakes the characters gamble on even higher. Here is a story of a man who dispatches the love of his life to spy on a target, even marry him to be privy to important secrets -- and she does it for her love of him. Maybe I could identify with that strange sacrifice now that I've had my share of love and losing -- and sacrificing?
Hahaha.
Maybe. But that last rescue scene fraught with both tension and tenderness -- and that long, long, long kiss somewhere in the middle of the film -- I swoon.
[0] This is Where You Bite the Sandwich
---