This is the blog of Ian Rosales Casocot. Filipino writer. Sometime academic. Former backpacker. Twink bait. Hamster lover.
Bibliography
Monday, June 06, 2011
1:45 AM | Dumaguete State of Mind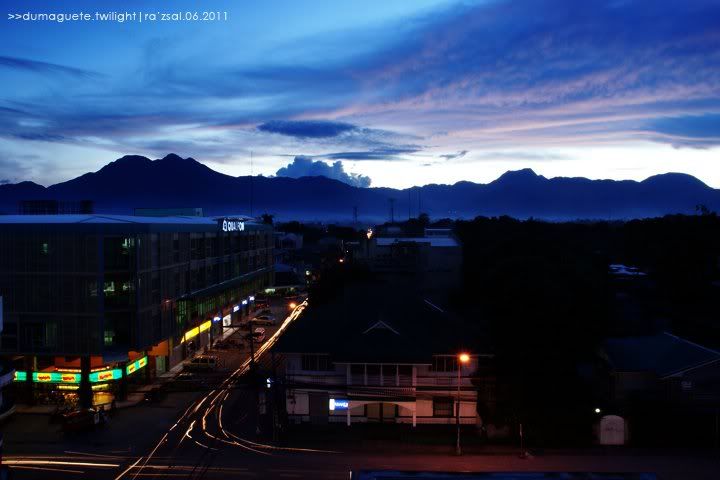 Photography by Razceljan Salvarita.
Here is the city in darkness and light. A lit call center and an unlit ancestral house of the Pastor sisters across the street from each other. The Dumaguete streets at dusk darkening against the setting sky, with the Cuernos de Negros in the distance.
Labels: dumaguete, negros, photography
[2] This is Where You Bite the Sandwich
---