Monday, November 28, 2005
1:23 AM | The Gospel of Click
One day in 1997, I had just come from attending an exhibition of
Elliot Erwitt
's works from his Magnum days, in Tokyo. I was happily toting along with me an autographed copy of Erwitt's book
Museum Watching
when, right before the entrance to the subway station in Ginza district, I caught sight of a poster advertising the photographs of
Sakiko Nomura
*. What I saw was this:
Talk about falling in love.
My mind raced, and my pulse quickened.
Who is that man?
I asked silently, searching for a narrative.
Why is he naked in bed, and smoking a cigarette? Why the disinterested look? And whose hand is he holding? Is that a woman behind him? Or a man?
I have since then marked that moment in Ginza as having made me see, with sheer naked lust, the possibilities of photography as being more than just a hobby of catching random photographable moments. Like all great art, photography was also an act of making love.
People who know me best know this about me:
photography is a consuming passion
.
Which is why I must announce this, especially for the benefit of those who have asked me about a certain blankness in my online life. Because finally, I've managed to upload some photos into my
Buzznet account
, which has been sadly empty since I opened it more than a month ago.
I couldn't find the installation software CD of my new digital camera for the longest time, preventing me from transfering the photos from the camera to my computer. And there was also the
slight
problem of having caused a memory error while I was taking some,
uhm
, very private pictures -- which resulted to the camera being unable to load properly all pictures. Finally, after fretting for about a month, I fiddled endlessly with the controls, and managed to delete the offending picture. Lesson learned:
I will never ever use my camera for evil purposes again.
Ahahahaha!
Sometimes, I find it strange that my closest circle of friends from college -- Kristyn Maslog-Levis, Ted Regencia, Eric Samuel Joven, Beth Castillo-Winsor, Clee Villasor, and a bunch of others -- have taken to photography like it was an alluring sweetheart. Is it perhaps because we are all Mass Communication graduates? But most of us never even enrolled in Photography class back in college.
(My reason was that I refused to be tainted by a teacher I secretly considered a nincompoop.)
All I remember is that we used to go around town a lot with cameras strapped around our necks, taking photographs of anything that caught our fancy.
Most of my other friends (among them, ex-lovers and former students) who do not belong to our group which is loosely called
The Midnight Society
-- like Kaija Korpi, Raszceljan Salvarita, Donnie Calsena, Perfecto Medina, Jutsze Pamate, James Iain Neish, and John Stevenson -- are certified
aficionados
. Their photography amazes me.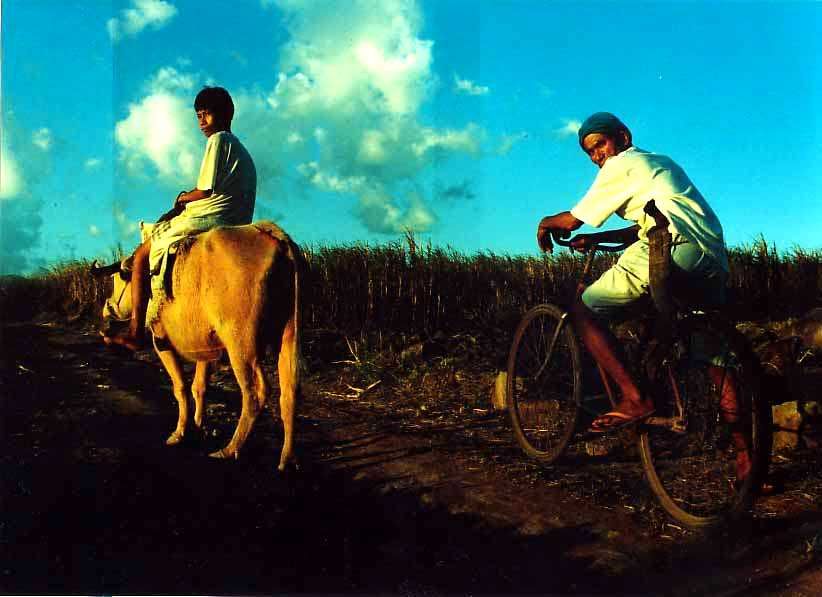 Donnie Calsena's
Negros Country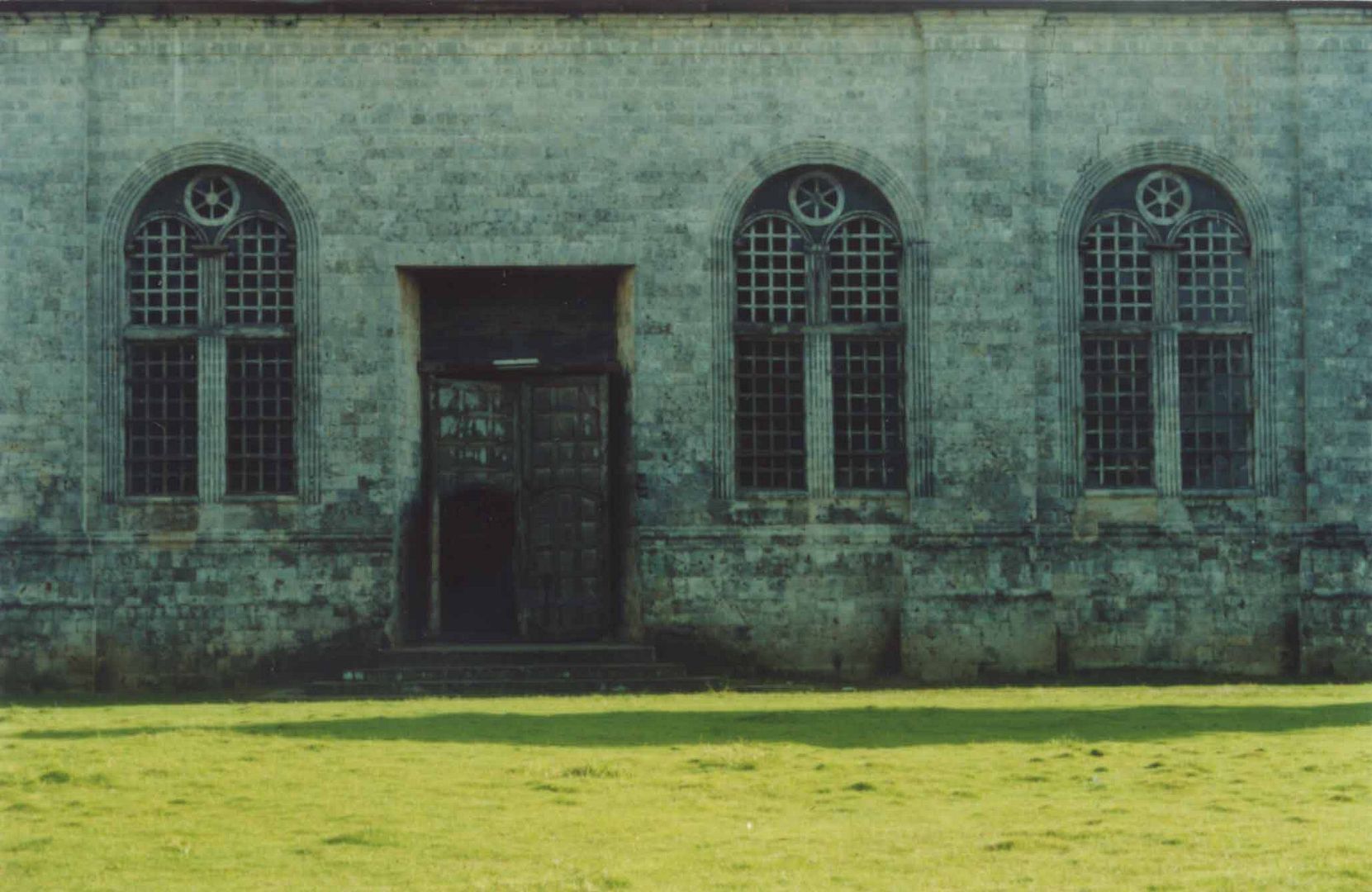 Raszceljan Salvarita's
enter@yourownrisk
Even Bubu has increasingly shown a tendency for taking elegant shots with his camera phone. Like him, Kaija also has a very gifted eye for color and angle. Her pictures from Miyajima Island and Kyoto remains for me the best photographic evidence of those magical times when we traveled together. On the other hand, John, an American photographer, manages to transform his love for
film noir
to a black and white portrait of Dumaguete steeped in sad shadows.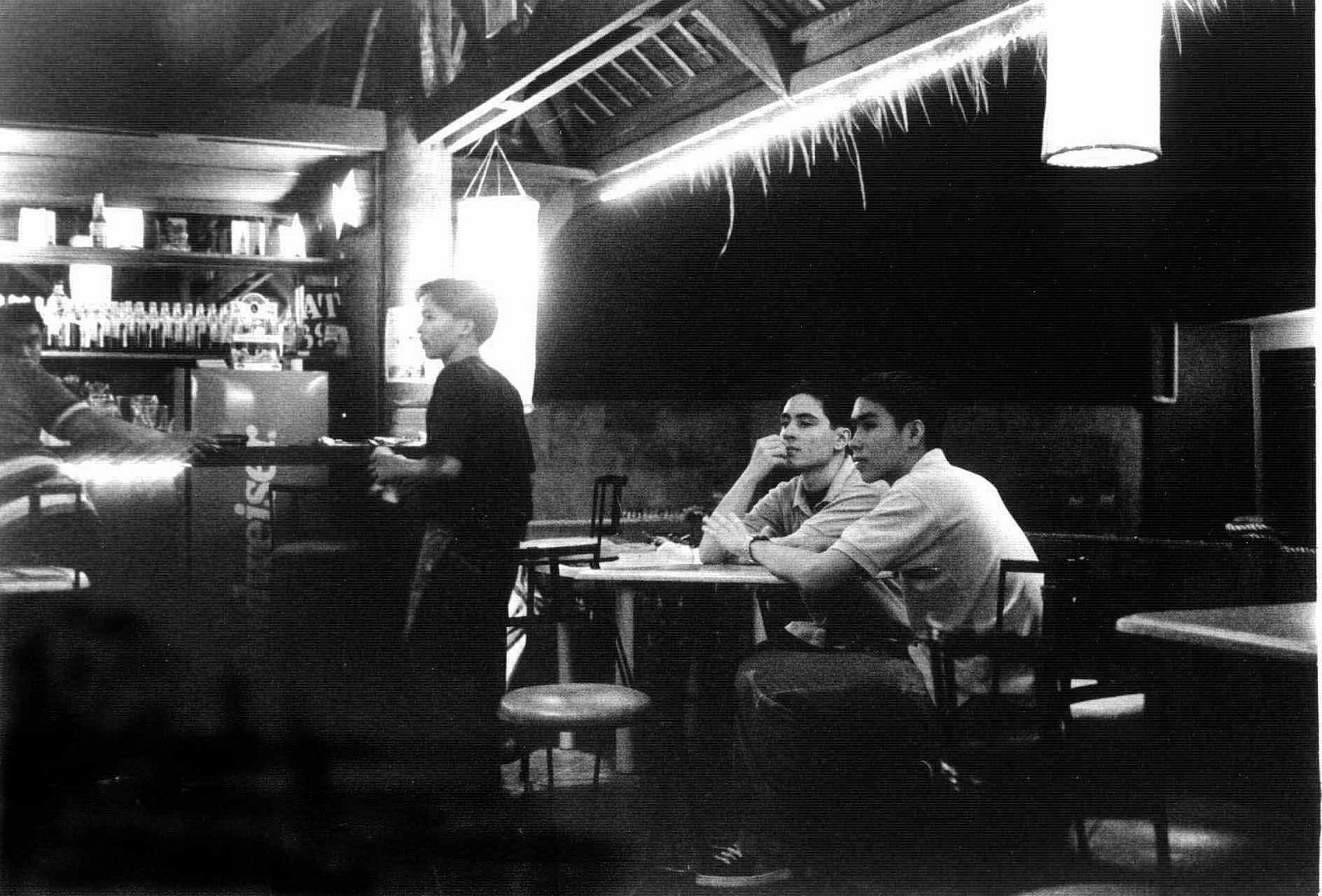 My close friends and I all have very divergent styles.
Kristyn
these days have taken to photographing the poetry of nature -- which means trees, and lakes, and flowers, and pelicans. She does them with picture-postcard perfection, and yet for me, they transcend that distinction by having a certain darkness to them.
Kristyn Maslog-Levi's
Africa in My Backyard
Clee
, on the other hand, is more eclectic, but mostly combines his startling images of Cebu city life with his graphic design. (Lately, he's been into homoerotic nudes.)
Clee Andro Villasor's
Abstract
I love portraits, though. Young Filipino writers who have been through the Dumaguete workshop know of my annual project of taking a photo of each of them in poses and angles I deem right for their personalities -- often coming up with strange results. I also love shots of strange things done up in stranger angles -- like white monobloc chairs seething in the sunlight, like naked mannequins "dressed" up in newspapers, like shadows of tables creeping across wooden floors. I once had a series on television images -- something that proved ghostly: I love the touch of luminescence that got "transfered" from the small screen to my film. I had another series of photos of a friend taking shabu, back in the old days when I called myself a romantic rebel: I photographed everything of the intricate process, from him rolling out his aluminum foil and rolling it into a manageable tube, to him melting the crystals on a spoon, to him finally chasing the delicious smoke. I showed the photos to a visitor from Switzerland, who promptly paid me $200 for the entire thing. That was my first sale, and I still don't know even now what the appeal was to him.
In an essay I wrote a long time ago, I quoted Susan Sontag who, in her seminal book
On Photography
, once wrote: "To collect photographs is to collect the world." I still find that true. I take photographs as haphazard mementos of this floating world, and to impose a kind of order -- just by clicking a button -- on the chaos of the everyday and the deluge of visual stimuli surrounding all of us.
[Read more about photography in a
review
of Geoff Dyer's new book
The Ongoing Moment
.]
* The page is in German, so kindly Google in a translation, if you want. There's also an interview here in Japanese, which you can easily translate to English. God bless new web technology.
Labels: art and culture, photography
[0] This is Where You Bite the Sandwich
---