This is the blog of Ian Rosales Casocot. Filipino writer. Sometime academic. Former backpacker. Twink bait. Hamster lover.
Bibliography
Sunday, June 17, 2007
2:36 AM | LitCritters Dumaguete No. 11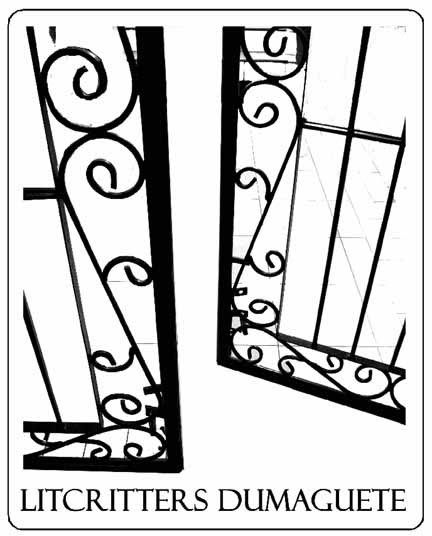 This week
The Mouse Crawling Between the Walls
by John Irving
Next Sunday at the Bazaar
by David Evans Katz
The Death of Fray Salvador Montano, Conquistador of Negros
by Rosario Cruz Lucero
Last week
Zilkowski's Theorem
by Karl Iagnemma
Fox Magic
by Kij Johnson
A Very Old Man With Enormous Wings
by Gabriel Garcia Marquez
Harrison Bergeron
by Kurt Vonnegut Jr.
Last, last week
Hills Like White Elephants
by Ernest Hemingway
Midsummer
by Manuel Arguilla
The Star by
Arthur C. Clarke
The Way We Live Now
by Susan Sontag
Labels: LitCritters
[0] This is Where You Bite the Sandwich
---