This is the blog of Ian Rosales Casocot. Filipino writer. Sometime academic. Former backpacker. Twink bait. Hamster lover.
Bibliography
Tuesday, July 10, 2007
11:25 AM | LitCritters Dumaguete No. 13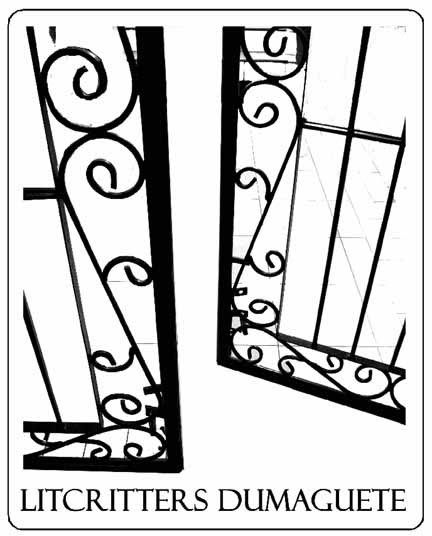 Third time's the charm?
Whoa. We've come a long way. This is the
third
set of Original Stories for LitCritters Dumaguete, and for this one we all agreed to scare ourselves to death. There's a story about an onion-skinned monster who eats people, another one about a young man's encounter with a
manananggal
, another one about a girl's summer vacation in a haunted house in the province, another one about a writer writing about a demon-possessed nun, and another one about a
balut
vendor and the specter of a man with a golden boat. There will be more horror stories coming soon.
(Paging Marianne and Odie...)
Let's see how tonight goes. (And hey, look, it's our thirteenth session, guys.)
Labels: LitCritters
[0] This is Where You Bite the Sandwich
---