Friday, April 18, 2008
12:04 PM | Notes on a Week in Baguio, With Photos
This should be a long post, I would have to warn you about that. Plus the pictures will certainly take their sweet time downloading. And there's
135
of them, culled from a set that must number a thousand. There is just no way, you see, to compress the events of the past two weeks into a very short post, and there is just no way to talk about them without necessitating the emotional immediacy of photographs -- and by God, we did take a lot of them.
A camwhorish batch
, someone had described us in Baguio, that plus the description that we were "the most trouble-free" so far in the
Kamustahan Series
(a designation we mock-protested to, and to which Tara FT Sering replied, "If that's the case, we will
create
trouble in our writings."
O, diva?).
I love my batch; we all do, in fact. We were a merry mix of everything, and somehow,
together
, we clicked and we jelled.
Going to Baguio was many things to many of us. It was a perfect chance to escape the sweltering heat of the lowlands, and for me to see the sights of Northern Luzon for the first time.
Vacation it was not
, however, although it was a little bit of that: see, we worked our butts off to read and critique the thick manuscripts of all our works for the workshop phase of the
Kamustahan
, and then later to prepare our individual talks for our final project overview, most of us trying to come up with a stirring Powerpoint presentation. "I run a tight ship," Sir
Butch Dalisay
told us from the get-go, and so we scrambled to impress our panelists that also included National Artists
Rio Alma
and
Bienvenido Lumbera
,
Gemino Abad
,
Cristina Pantoja-Hidalgo
,
Charlson Ong
,
Jun Cruz Reyes
, and
Vim Nadera
. For most of us -- in a workshop that was redesigned by the U.P. Likhaan to consider the progress of writers in "mid-career" -- it was a week to take serious stock of where we were going in our current writing projects, which forced us invariably to think hard about our own poetics. If only for that, it was
an experience
, one for a lifetime. It was the workshop to end all workshops, we all agreed.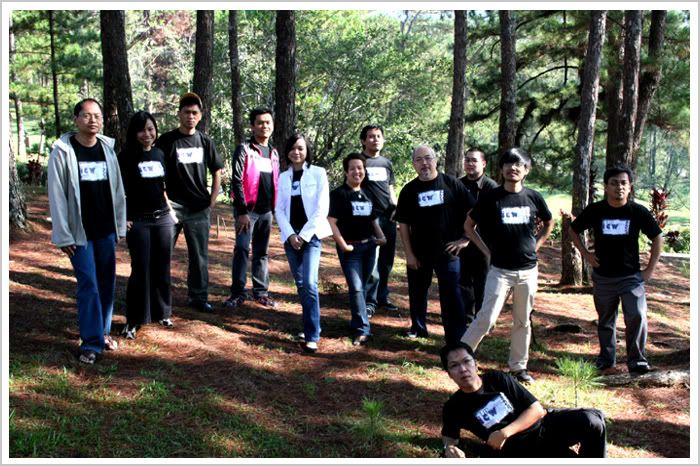 This is all of us for our official portrait, taken Thursday morning last week. From left, there's the Filipino fictionist
Allan Derain
(the pronunciation of whose surname we have Frenchified) whose
Muting Banal na Aklat ng mga Kumag
(a bible of small creatures) blurred the boundary between fiction and poetry, and whose theme resonated with all of us throughout the week,
Tara FT Sering
whose upcoming novel
Good People
is bound to turn heads,
Frank Cimatu
who was made to reconsider his abandonment of Filipino poetry,
Jun Lana
who gave us the stirring screenplay of
Kariton
,
Mookie Katigbak
whose collection of poetry
History and Magic
is a literary sleight of hand,
Rica Bolipata-Santos
whose essays will take the memoir down a more searing path in
You Make the Road by Walking
, me,
Jun Balde
whose novel
Ramayana sa Donsol
is a certified pageturner,
Luis Joaquin Katigbak
whose story collection
Dear Distance
will take his fiction to new heights and deeper insights,
Vincenz Serrano
whose poetry collection
Short Walks
will redefine the geography of Manila's streets, and
Roberto Añonuevo
whose angry poetry collection
Sumpa, Simoy, Supling
is sure to enthrall. The fabulous
Nicolas Pichay
, who shocked us all with his play
Sa Silid
, is up front, all with his own ideas of where to get the drama.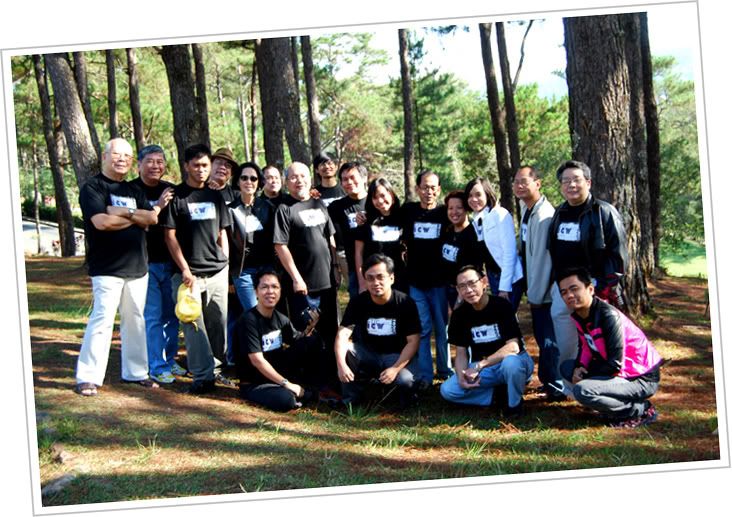 This is us with the formidable panelists from U.P. Likhaan, consisting of some of the pillars of contemporary Philippine literature.
My Manila trip began when I flew in Friday, April 4, some two days before our scheduled bus trip from U.P. Diliman straight on to Baguio. Rica happily put me up for the weekend, and I finally got to meet the Bolipata family. "Ric," I told her. "Your family intimidates me." She just laughed. I mean, who wouldn't be intimated? This is a family of artists we have all grown up knowing. I remember spending much of my college years listening to the Bolipata Trio's
Pelikula at Pundanquit
album...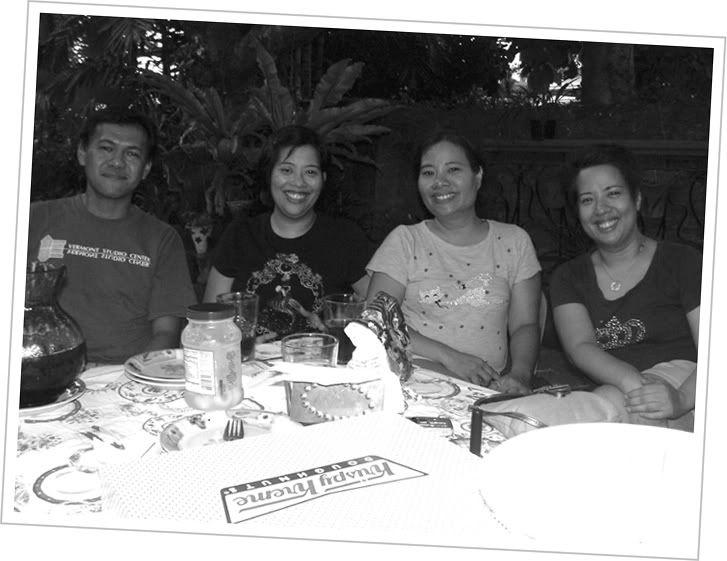 "Elmer Borlongan is
your
brother-in-law?" I shrieked a little to Rica. She laughed again. That's the artist
Emong Borlangan
, with
Non Bolipata
, the artist
Plet Bolipata-Borlongan
, and Rica. Saturday night, Rica had a singing engagement with DZMM, and so, after a great dinner at Spoon off ABS-CBN, Emong and Plet decided to take me to Cubao Expo for the bazaar...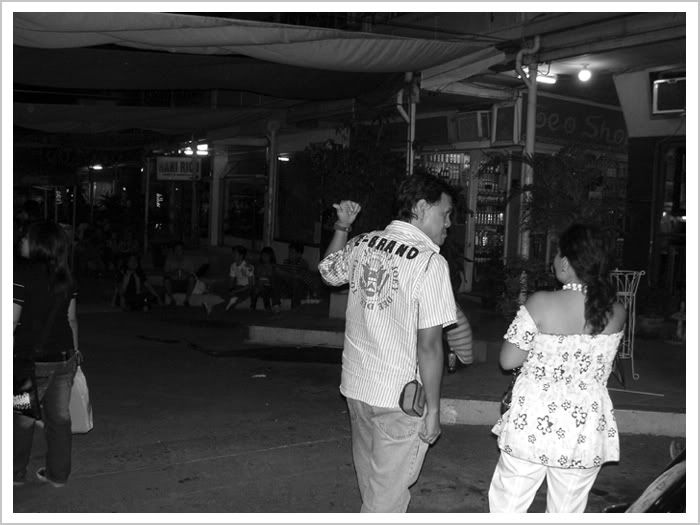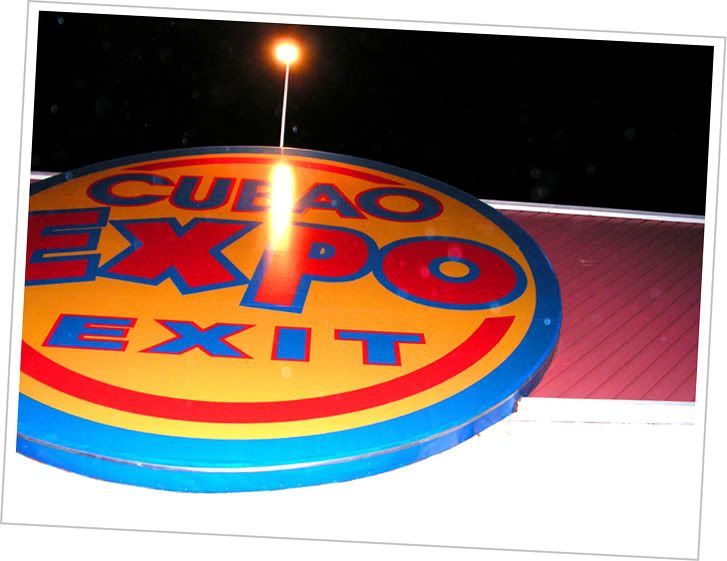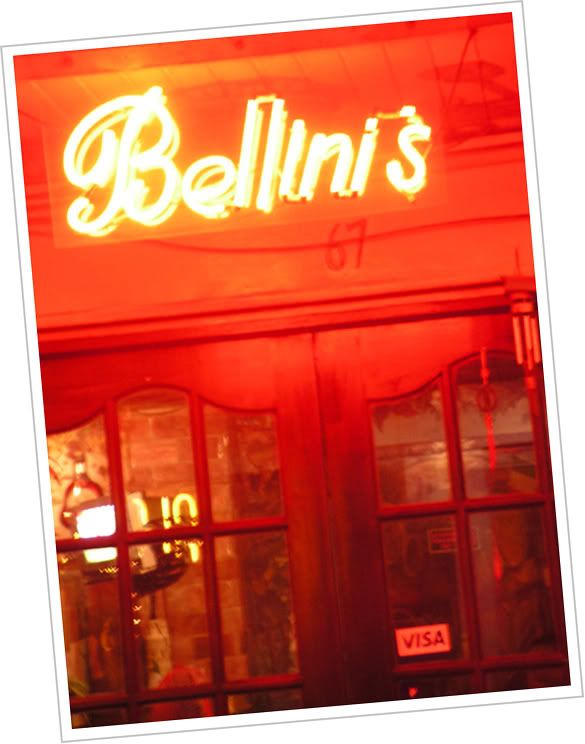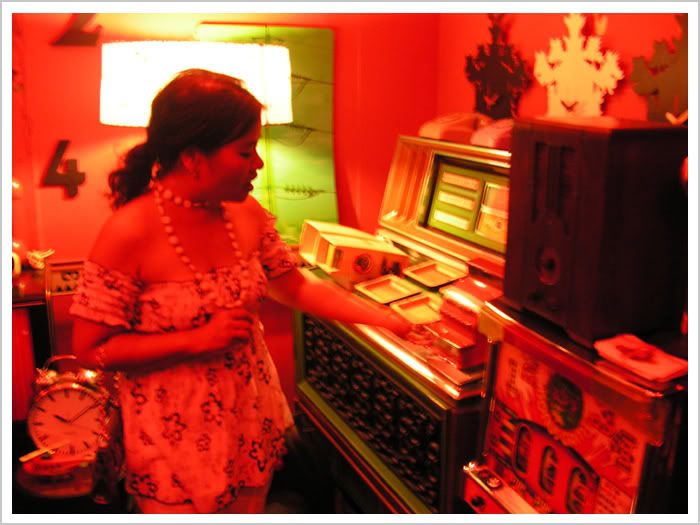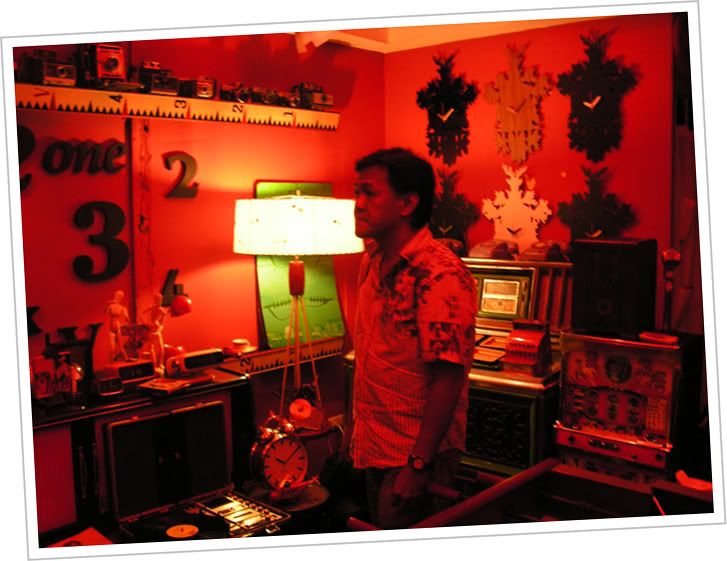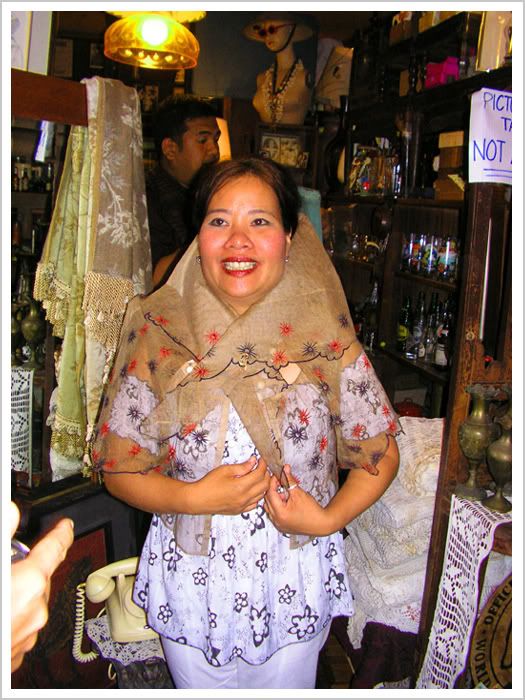 ... where Plet bought this really old and gorgeous
alampay
or
pañuelo
. Early the next day, Rica and I hied off to U.P. Diliman to catch our Baguio-bound bus. We met the rest of our co-fellows as well as the Likhaan associates and staff. Some highlights of that bus trip...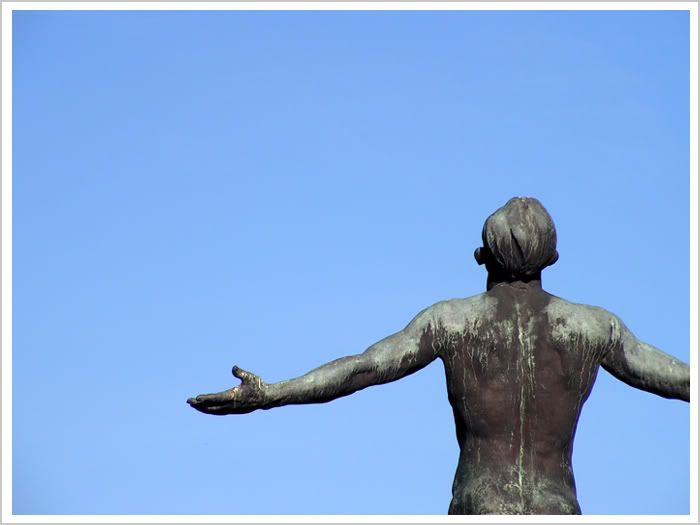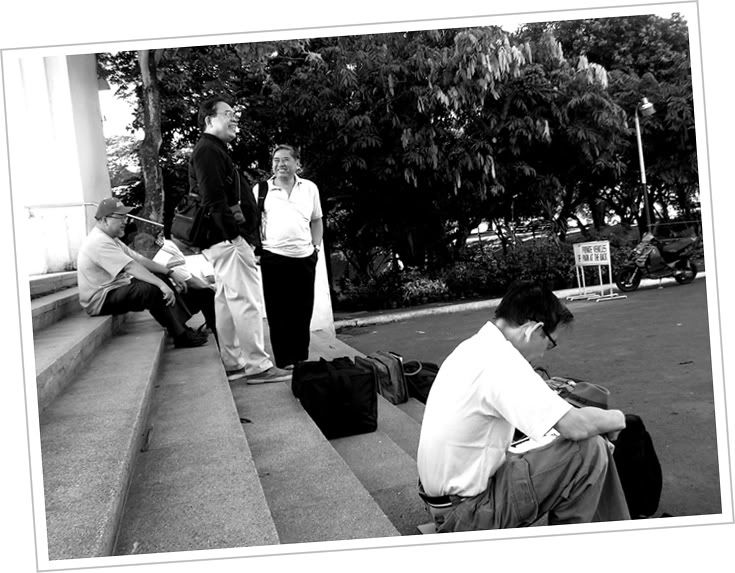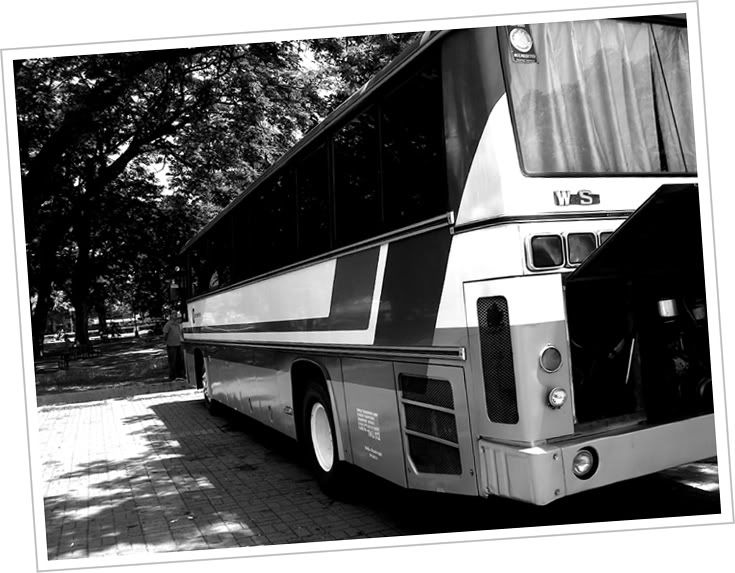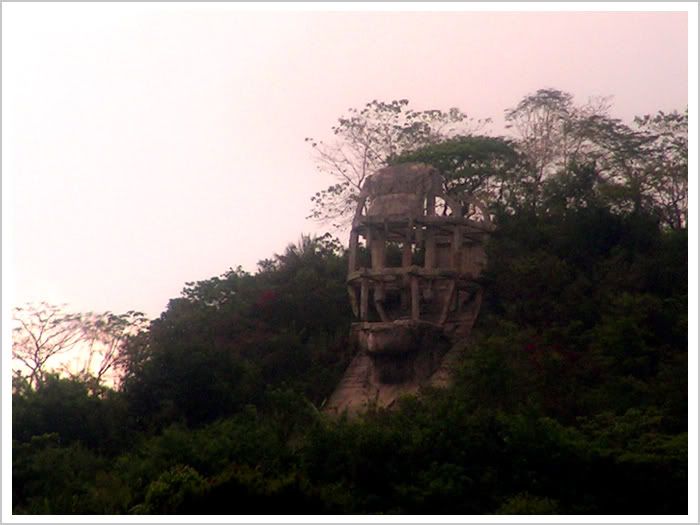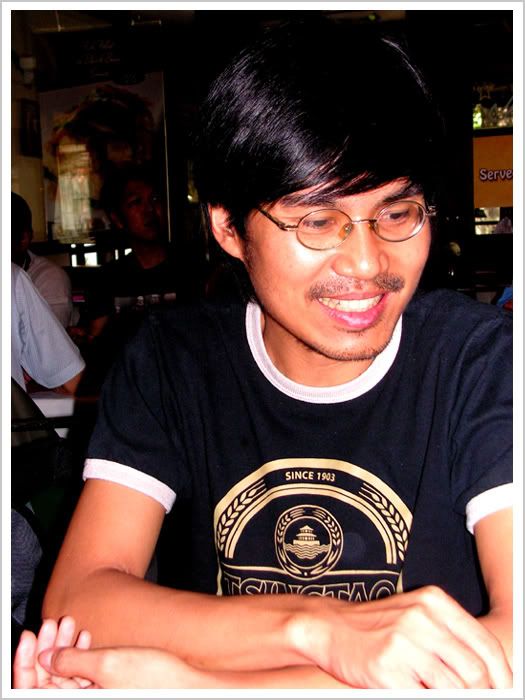 And then we arrived, past 3 p.m., at Camp John Hay, where we were billeted at the wonderful Igorot Lodge. This is Nick Pichay unpacking...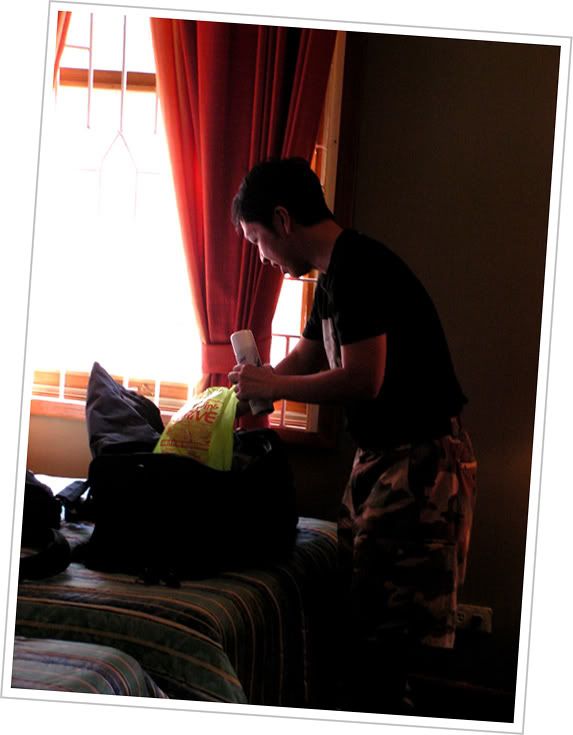 ... and this is the rest of us spending our first afternoon in Baguio with a little
merienda
.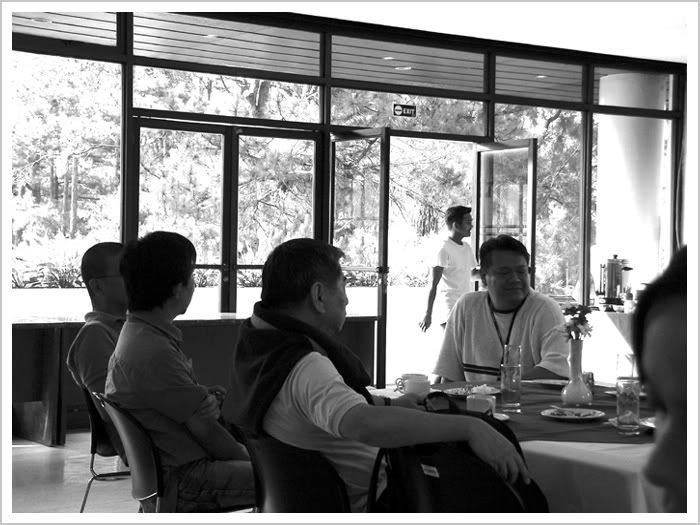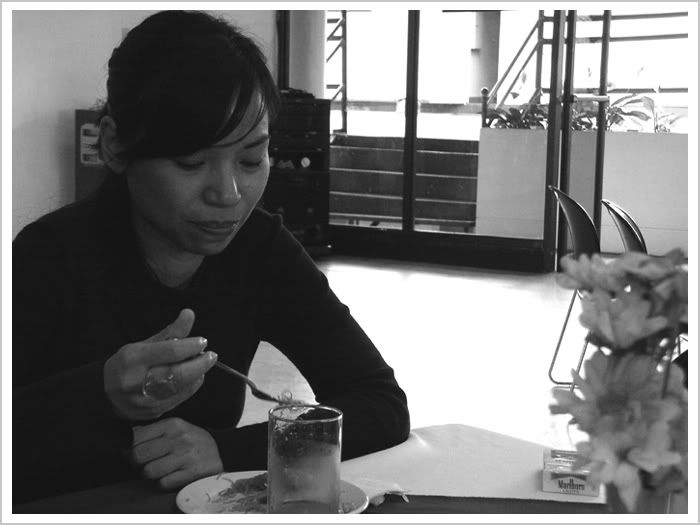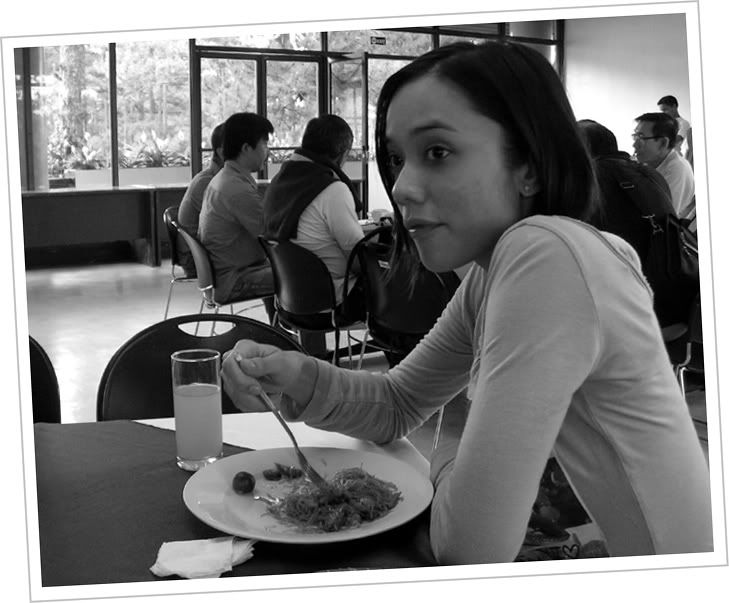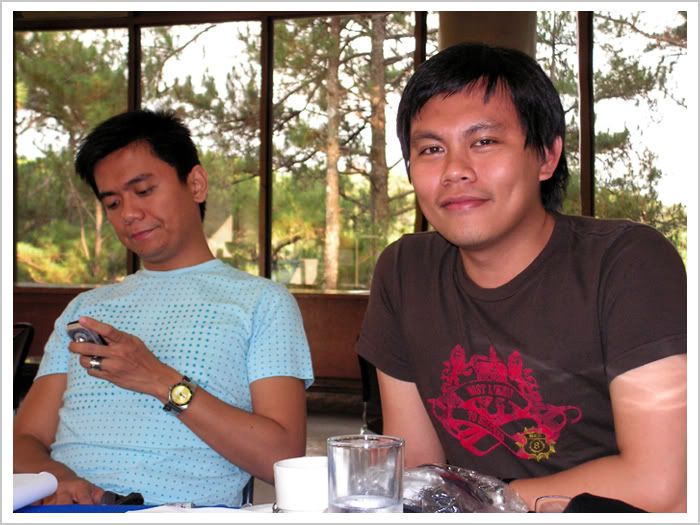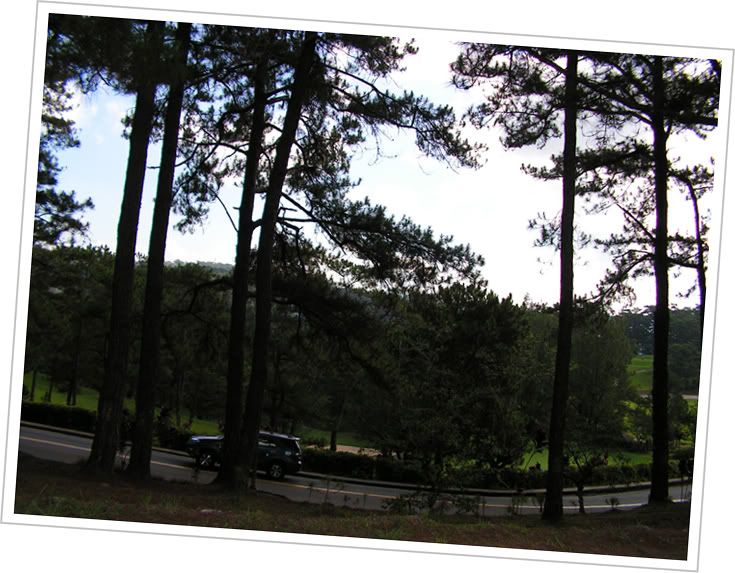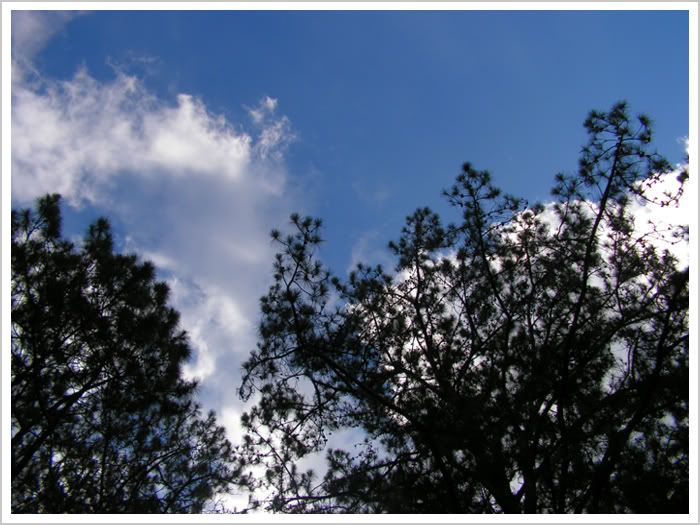 We looked scared,
eh?
We had no idea what to expect from this workshop. "What's a mid-career workshop?" someone asked. "Does that mean we're old?" Soon we were hitting the books,
er
, the manuscripts. We read and read and digested the works-in-progress of our co-fellows, often in Starbucks right beside Igorot Lodge, where we came to hang out the rest of the week. Eventually, those of us in our batch who frequented the cafe were collectively known as the Starbucks Crowd (coined by Frank). What can I say. I'm addicted to their White Chocolate Mocha, hot, tall, "Ian, please."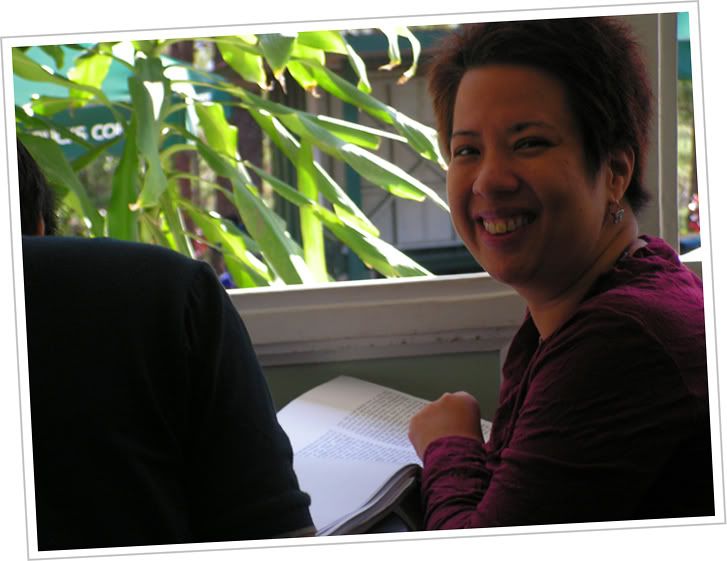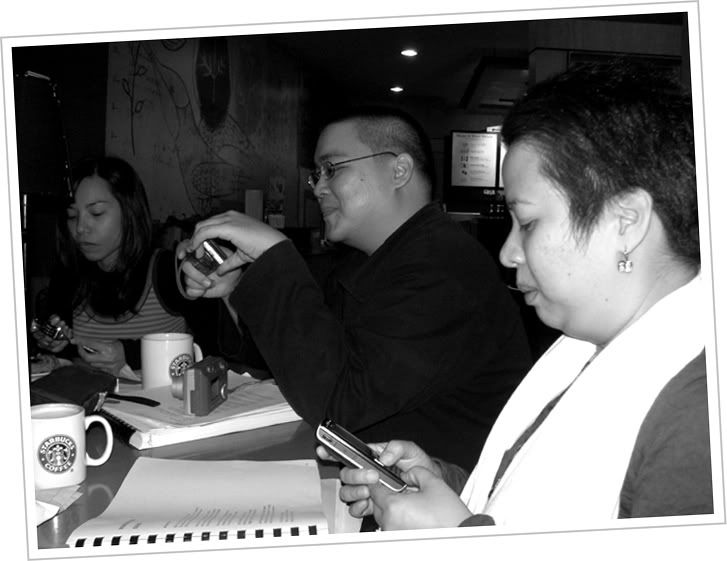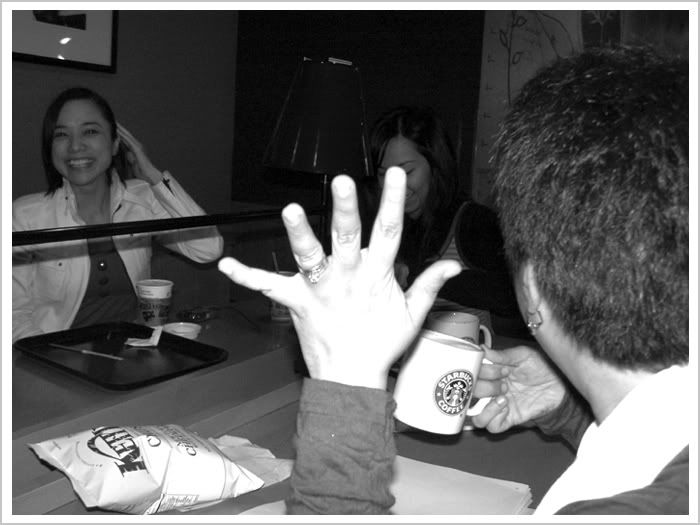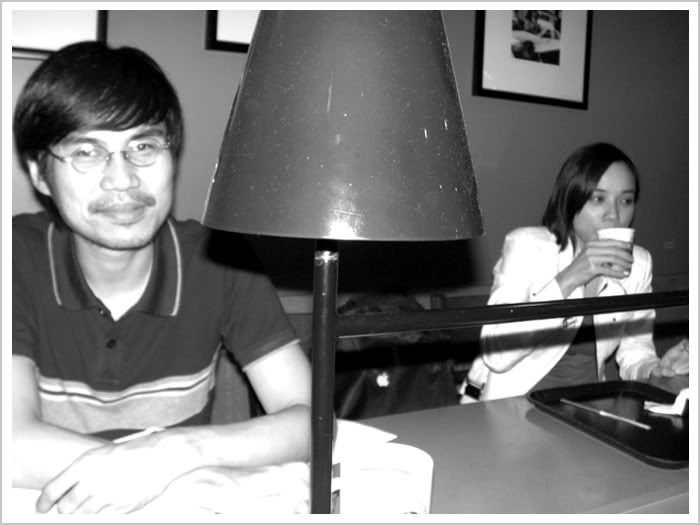 ... And then the grilling began Monday morning. The panelists and our co-fellows went through our individual manuscripts, and rendered their judgment -- some in unqualified praise and adulation, some in a critical nudge to shape the material this way or that. But it was a congenial workshop,
even
if you were made to sit in front of the rest, like a gladiator in the middle of the Coliseum. This is not your typical workshop. Here, you are treated as a colleague of the craft, with the ultimate goal of assessing the strengths and the flaws of a work, beyond basic creative writing considerations.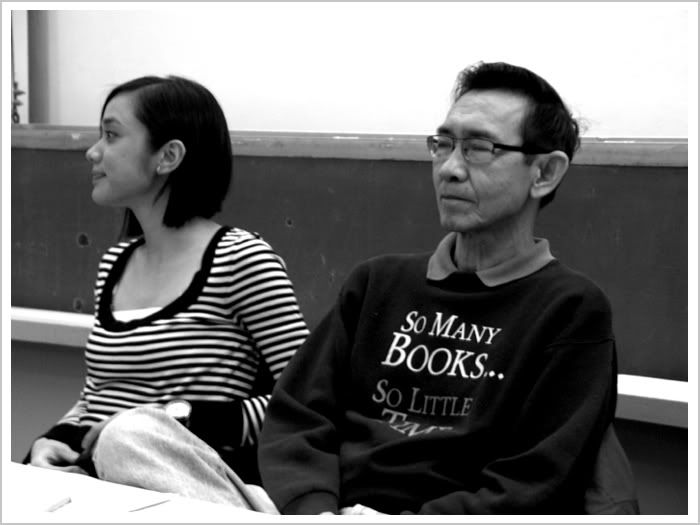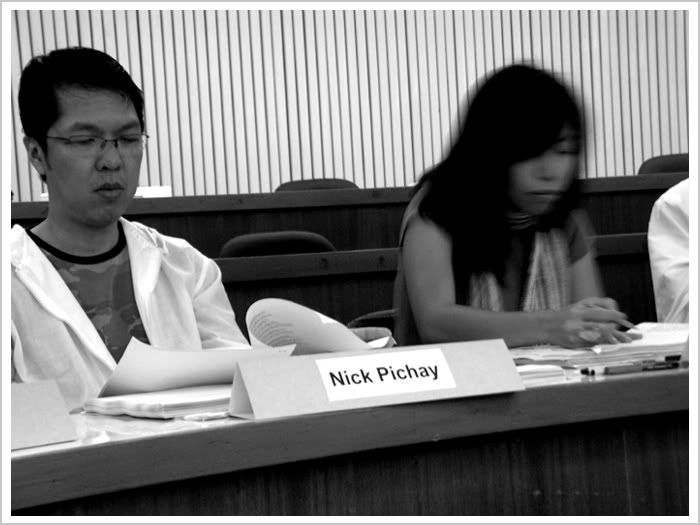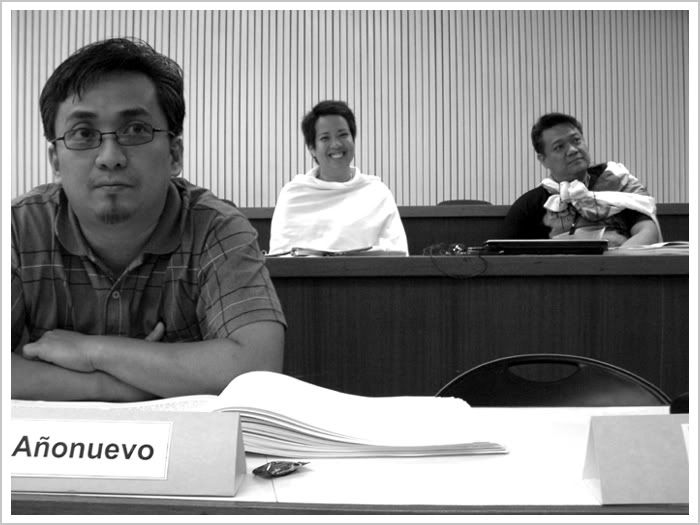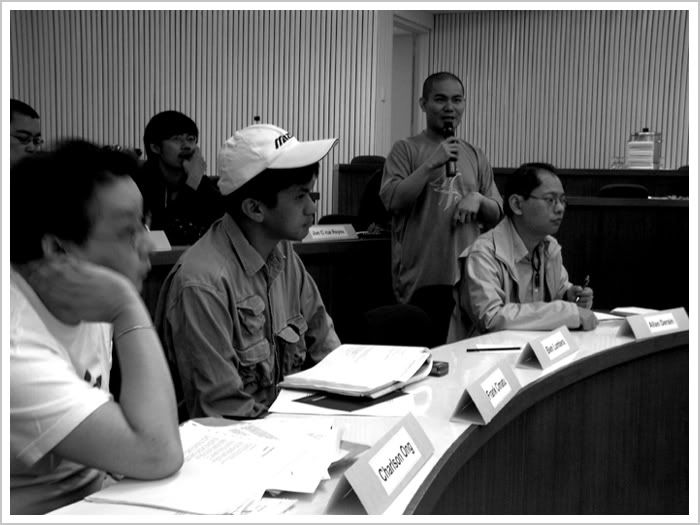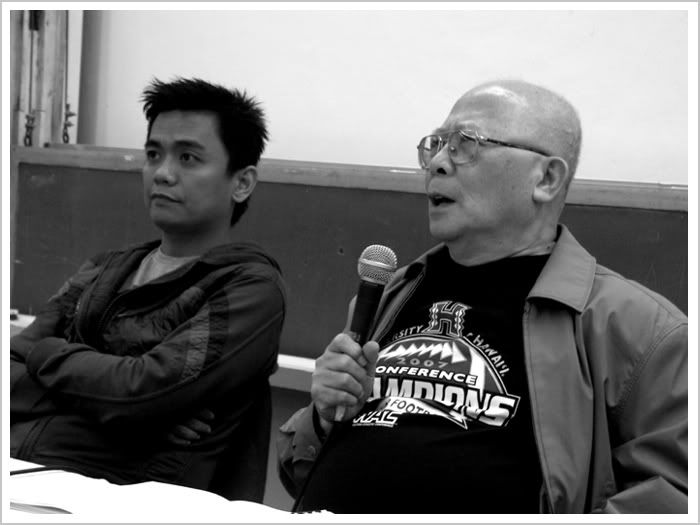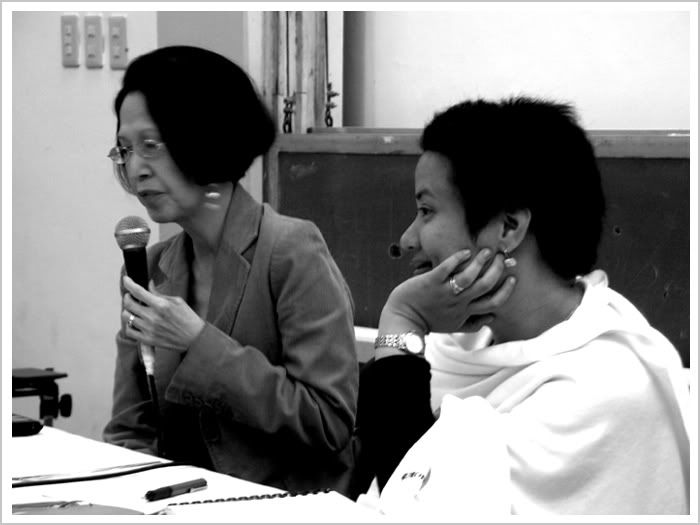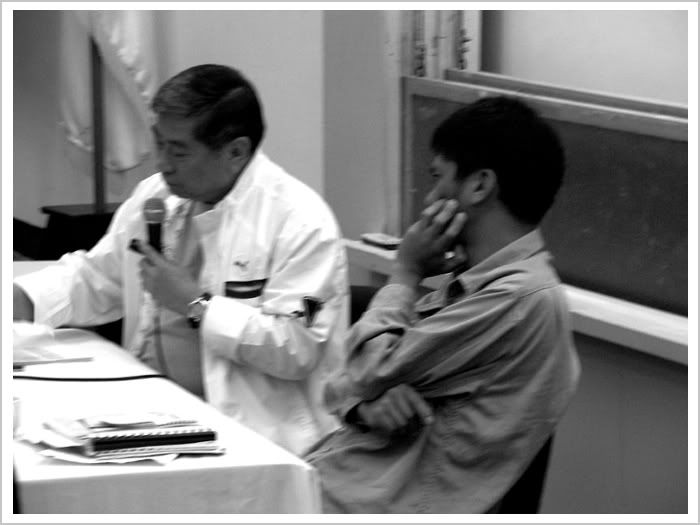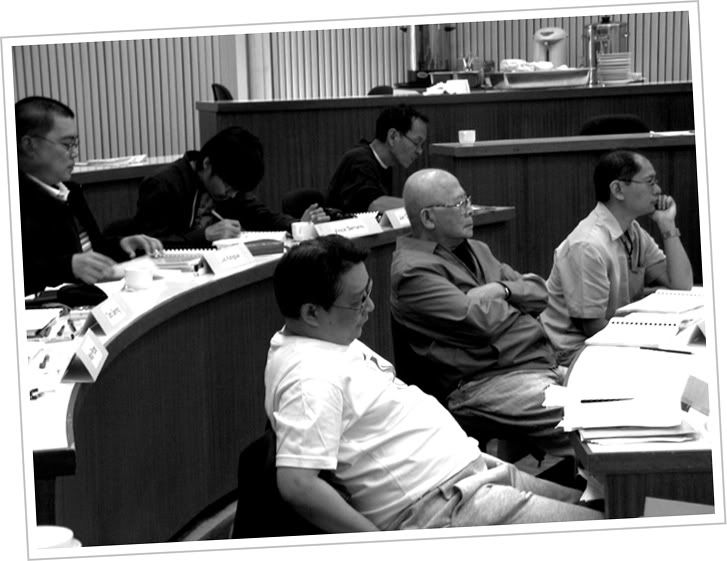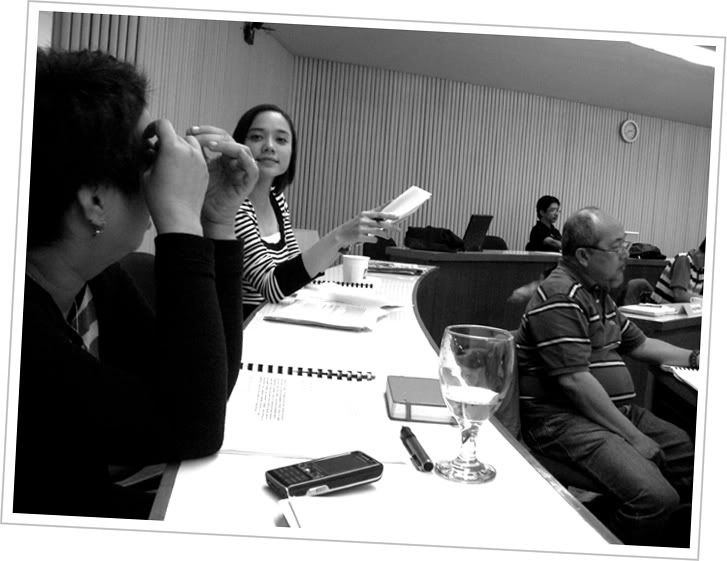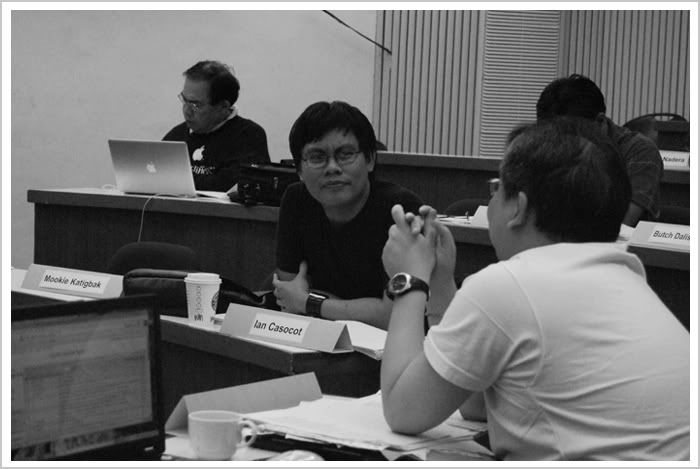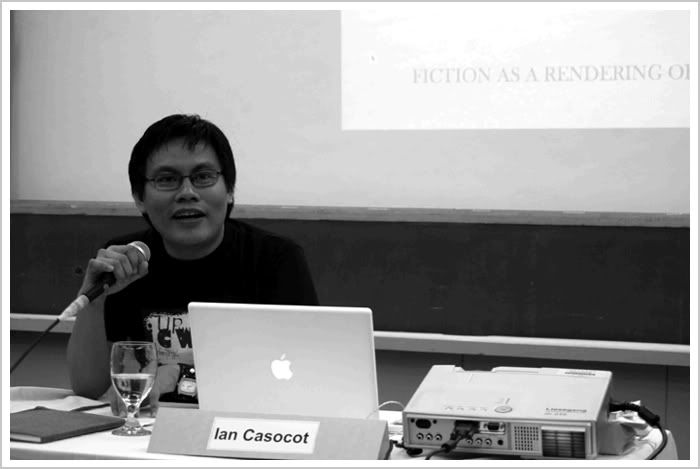 This was me on Thursday morning, right after the group portrait, presenting my work-in-progress that I have titled
Sugar Land
. It's a novel about Dumaguete, in all its sweet and murderous historical details...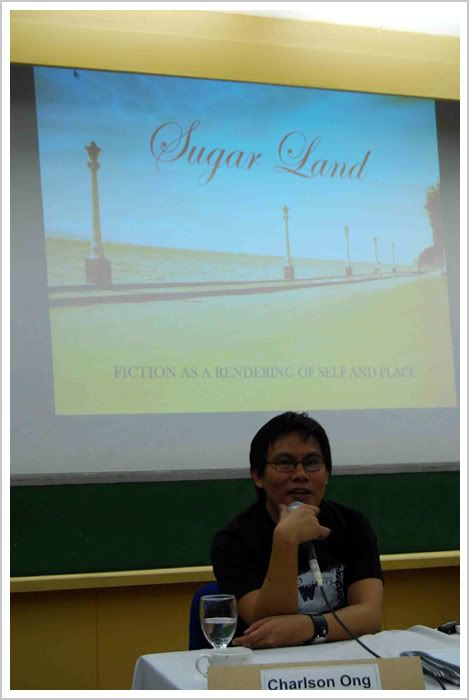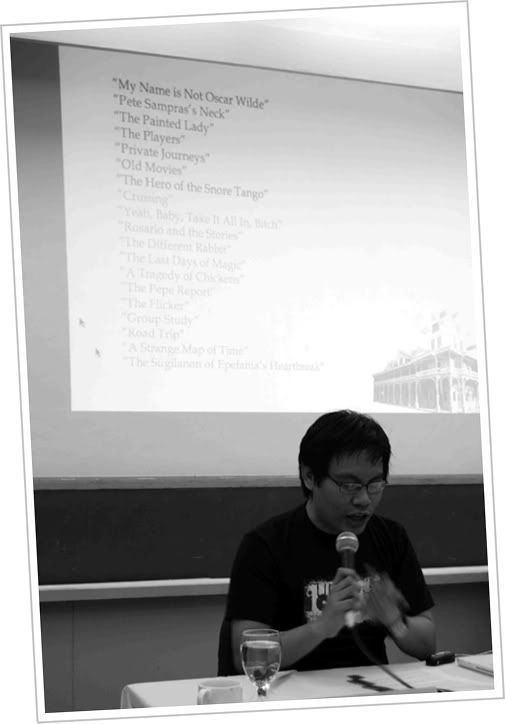 The workshop proved to be quite a head-trip. There were ways to cope with the pressure of the week-long workshop. Jun Cruz Reyes soon took to completing a whole collection of pen drawings in the middle of all the debate, which did not stop him from giving one of his hard-edged questions. Below, that's Jun Lana doodling on his manuscript compilation. He doodled a lot. I have a feeling he drew all of us in various stages of whatever.
Tuesday night, in Baguio, we decided to celebrate our having survived the workshop phase of the workshop, by letting go. So off we went to...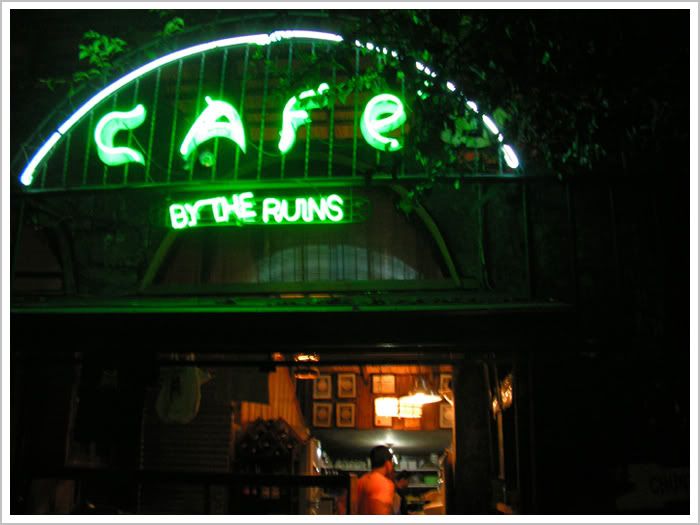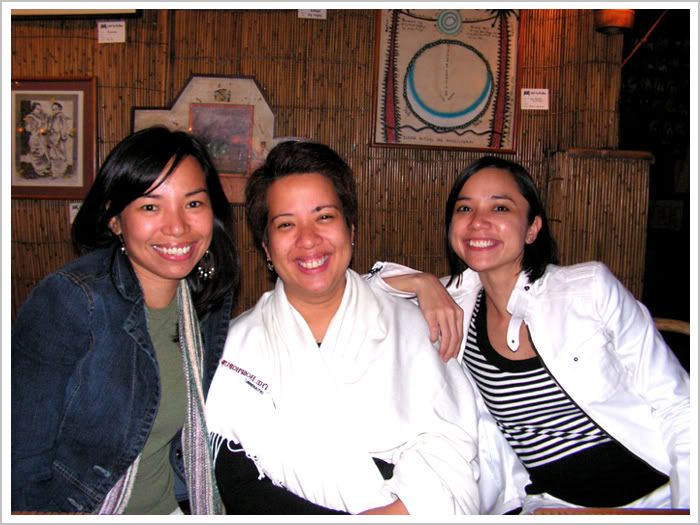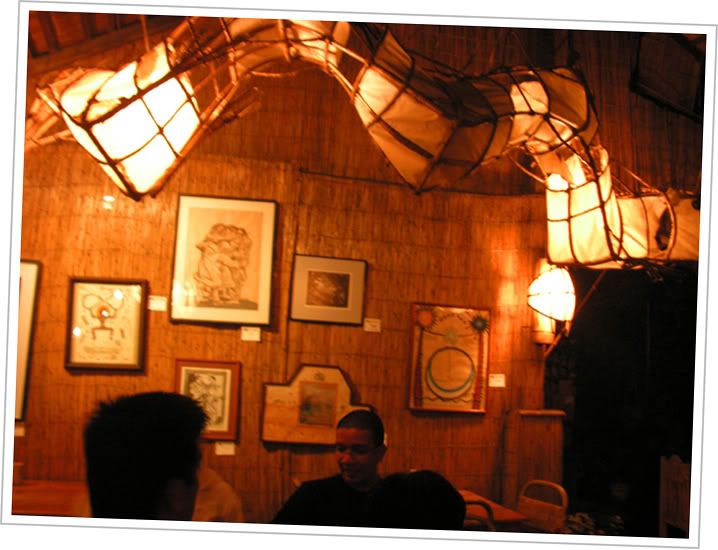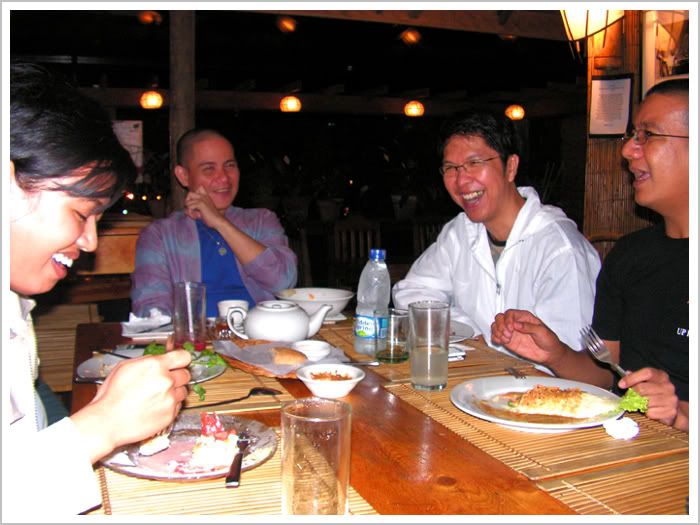 That's Nick Pichay (second from right) laughing the night away with Likhaan staffers (and fellow writers)
Marby Villaceran
,
Ralph Semino Galan
, and
Butch Guerrero
...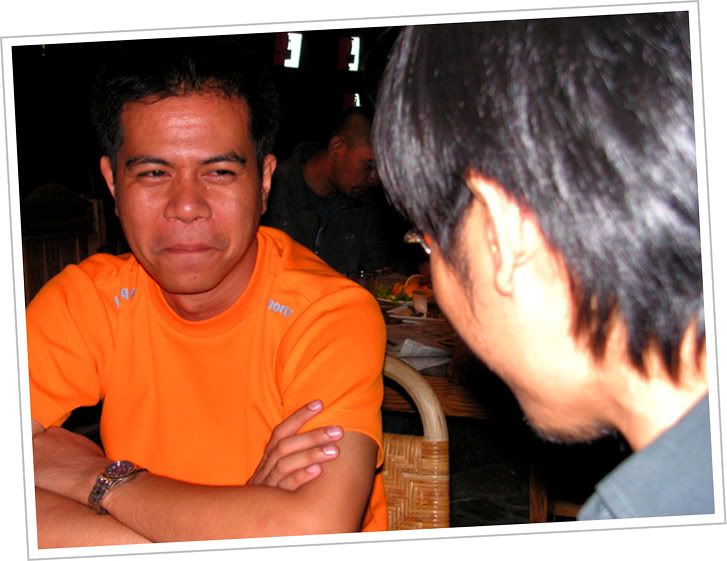 Allan Popa
, dropping by, with Vincenz Serrano.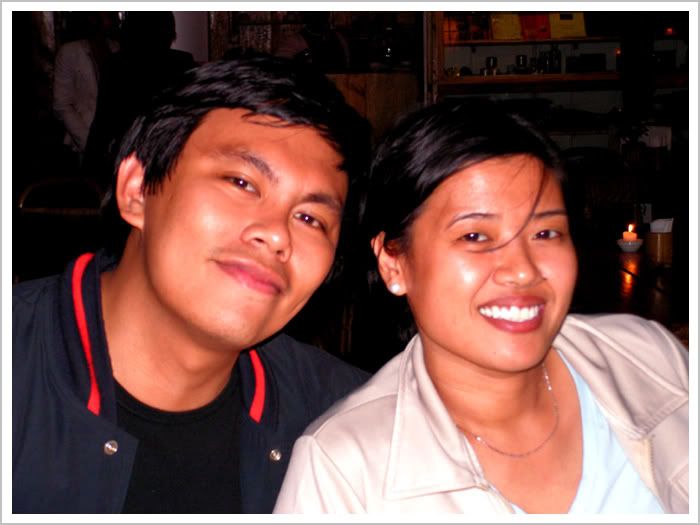 With Marby...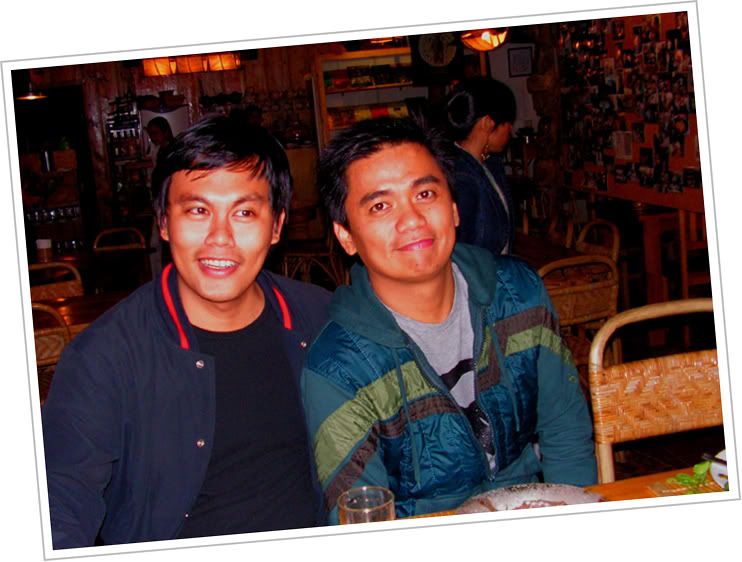 Later, after we had our fill of the cafe's famous slow food, we all decided to do what writers usually do on cold nights ... stage a poetry reading.
Not!
We got hammered. The following are shots of the Room 4 party in full-swing...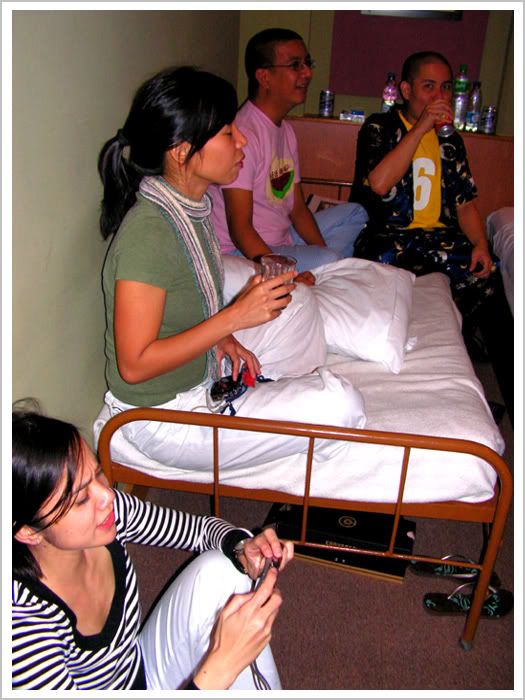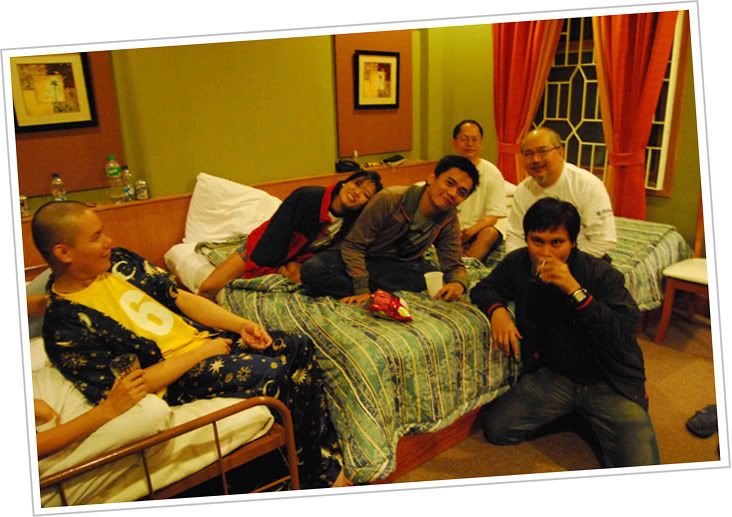 By midnight, we were all so happily intoxicated, we decided to do two beer (and wine) runs into town. This is a shot of our second run, in a convenience store somewhere near Camp John Hay, all of us tipsy and ready to fall into the ground laughing.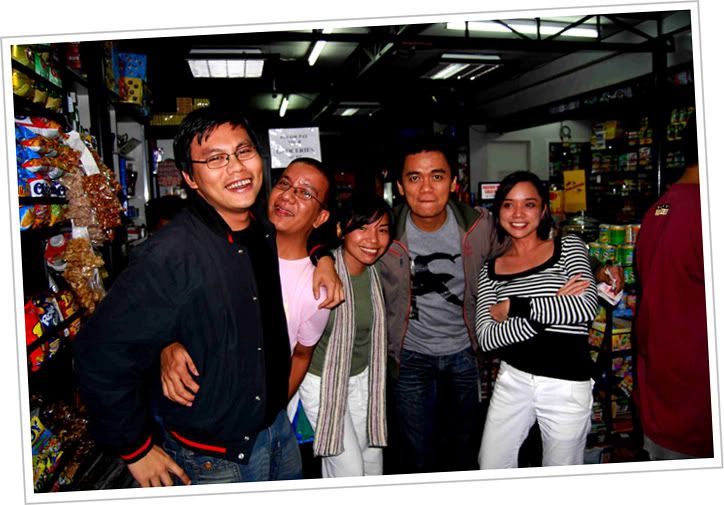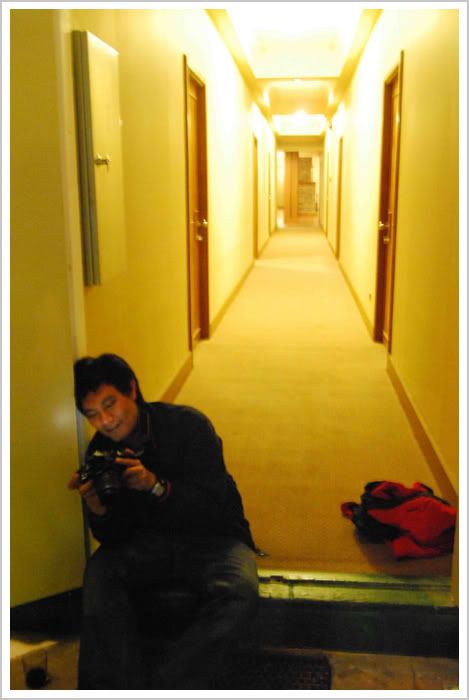 I remember that Tuesday night well. And, of course,
because
this is my first time in Baguio, I had to play the role of the tourist as well. I absolutely refused to do the horseback riding cliche, or the boating in Burnham. It was enough to get lost in and around Session Road, taking stock of the cold weather and the quaint places to hang out...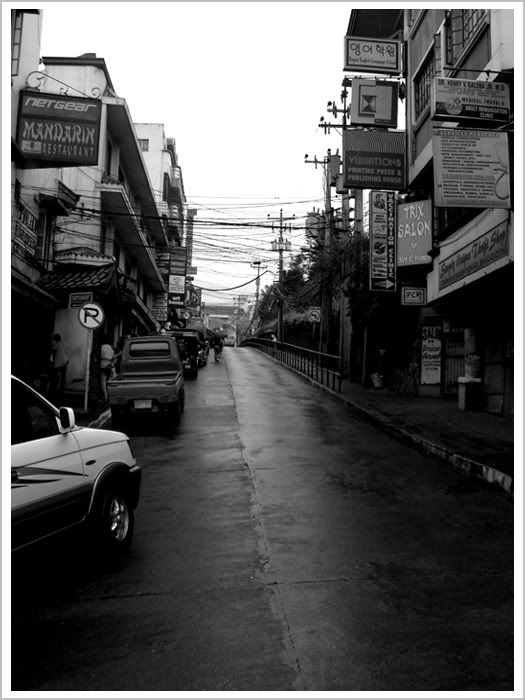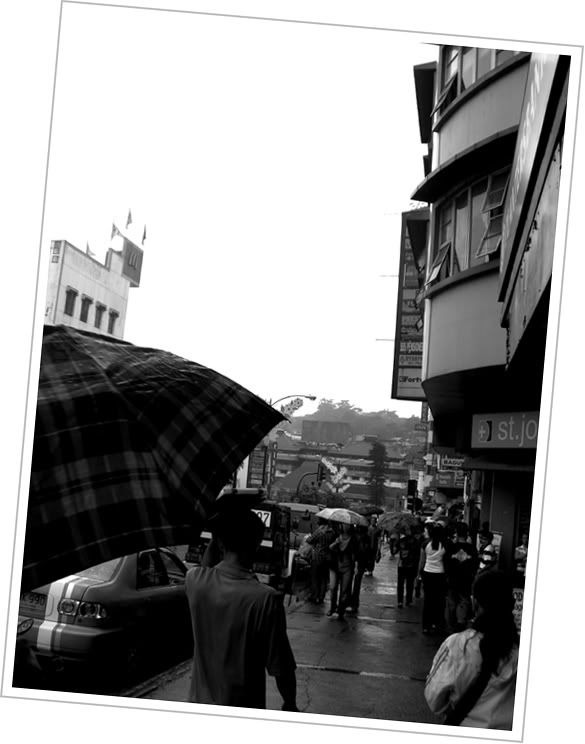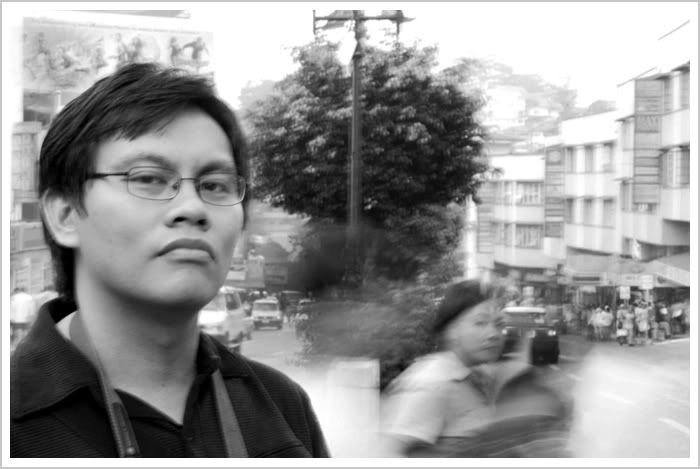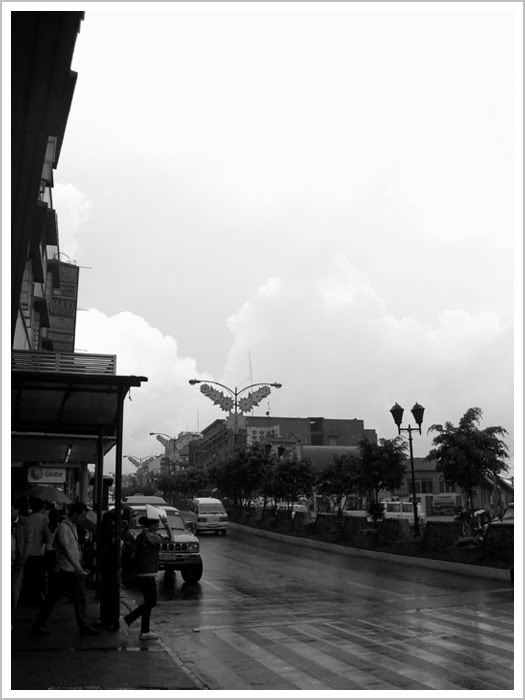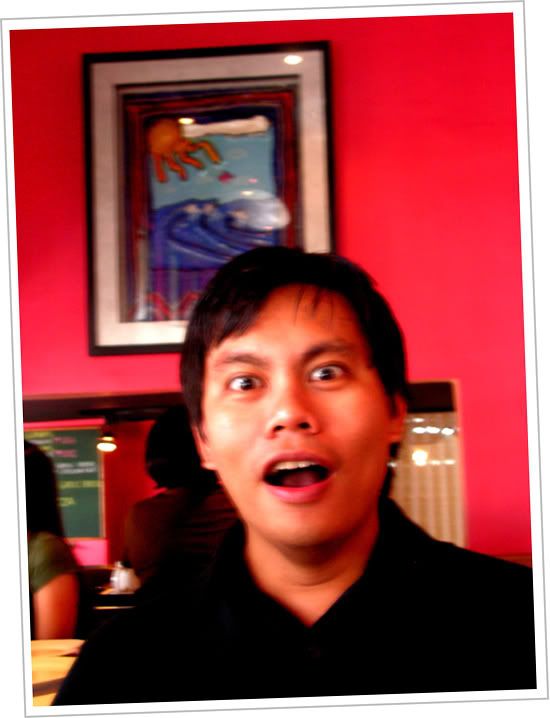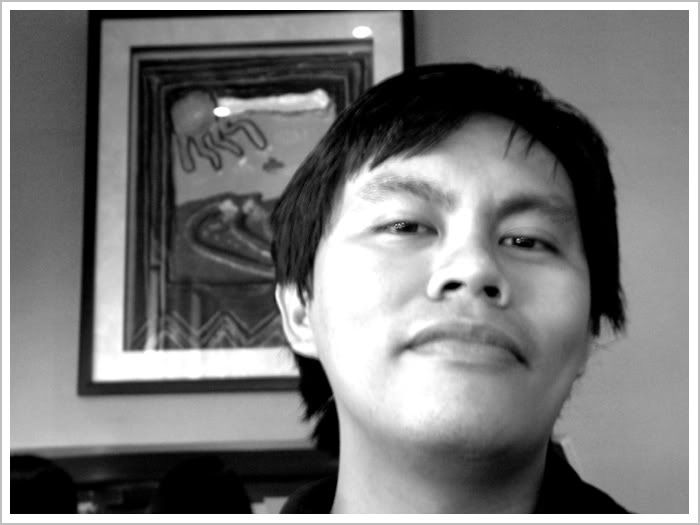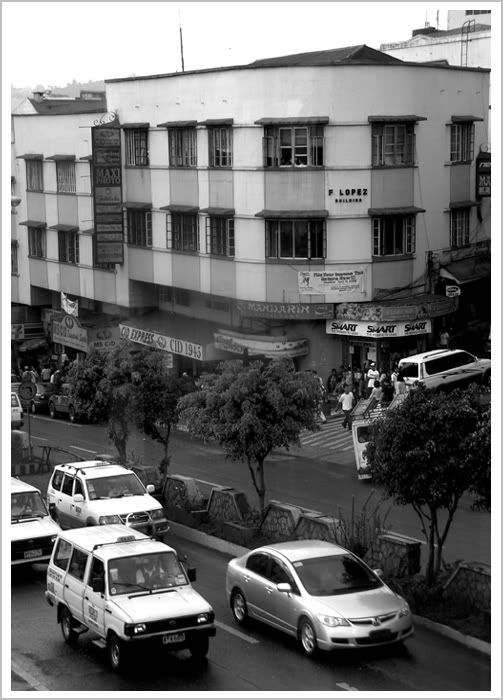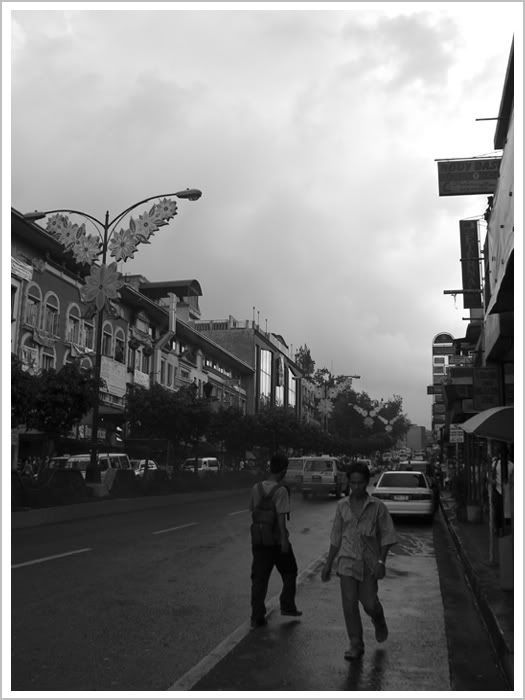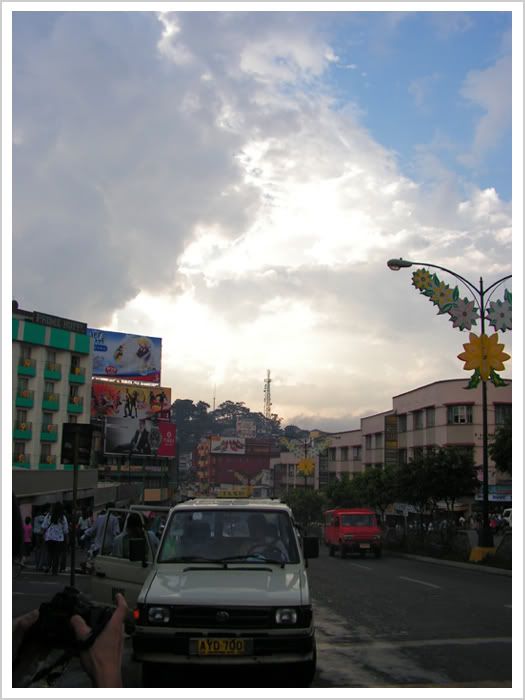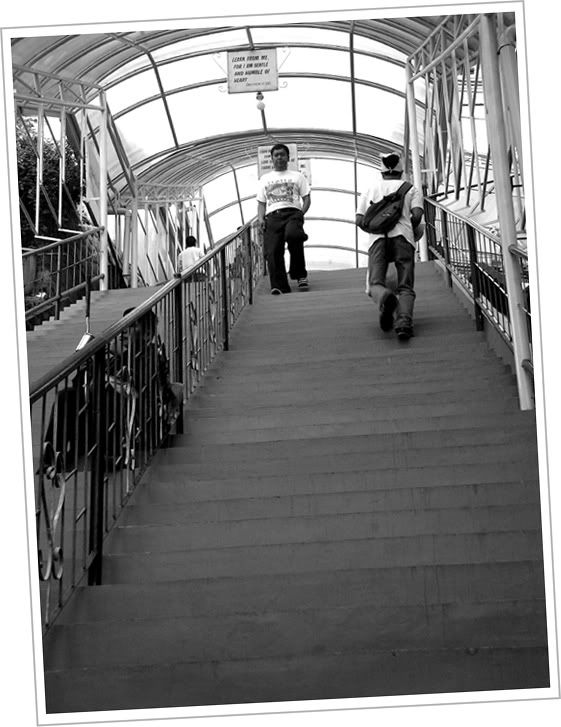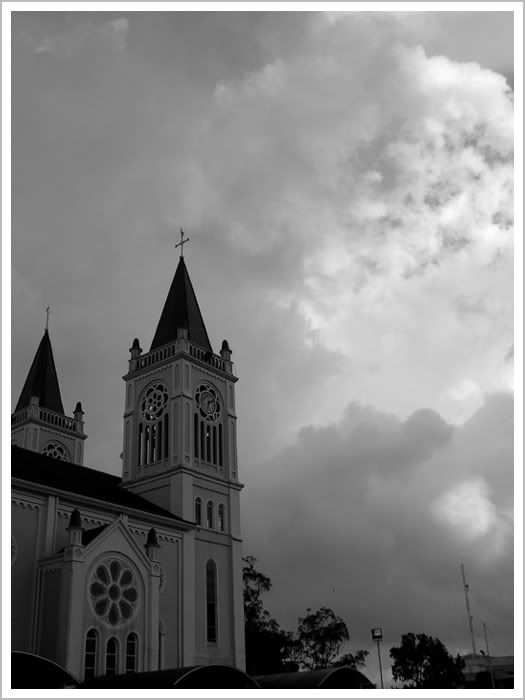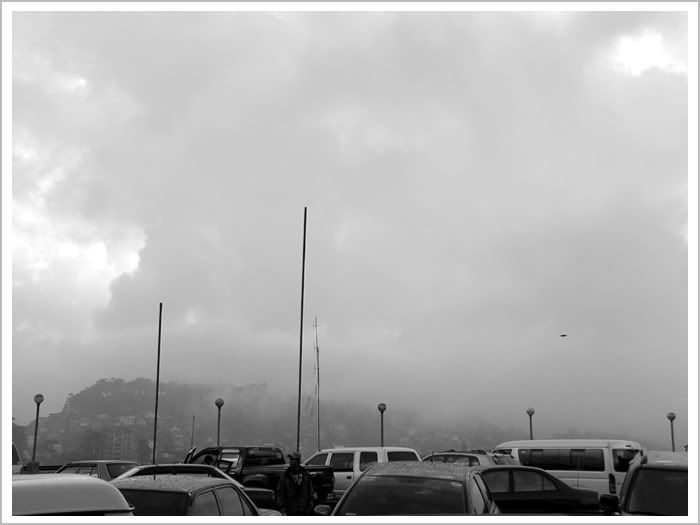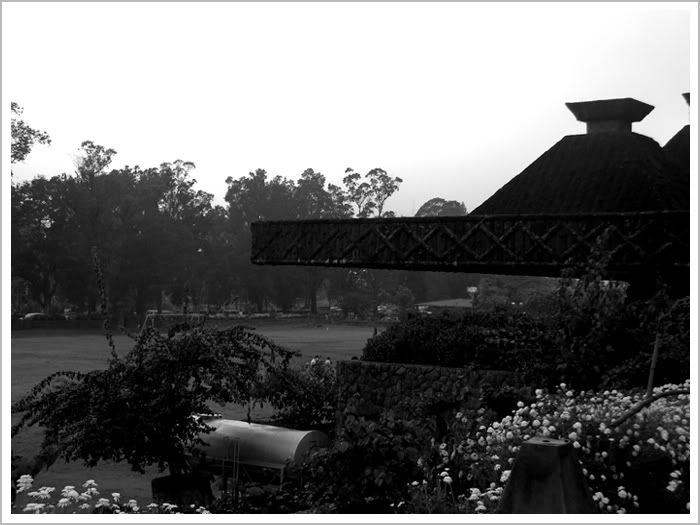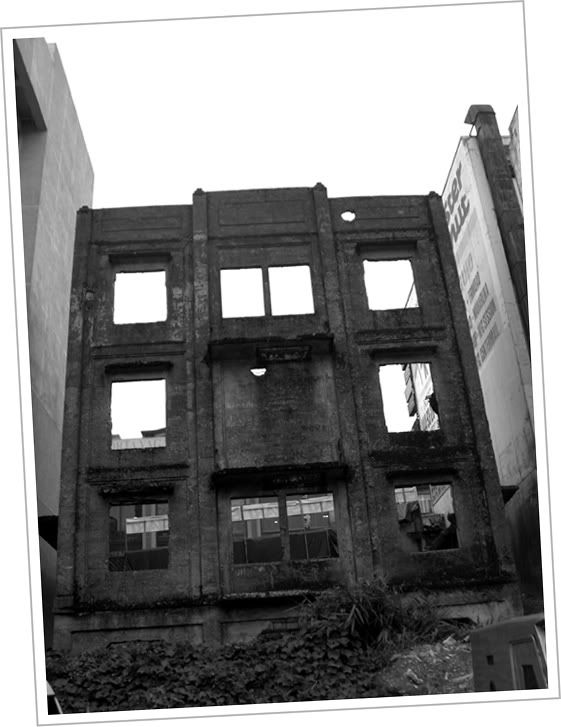 I love Baguio's cold. Camp John Hay got foggy one night...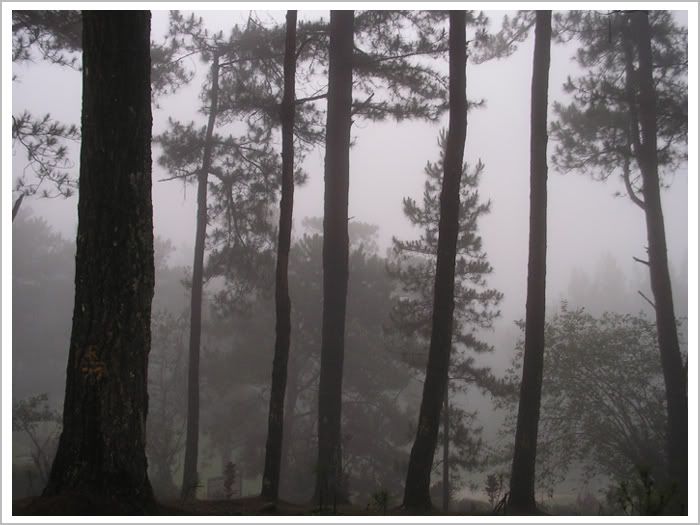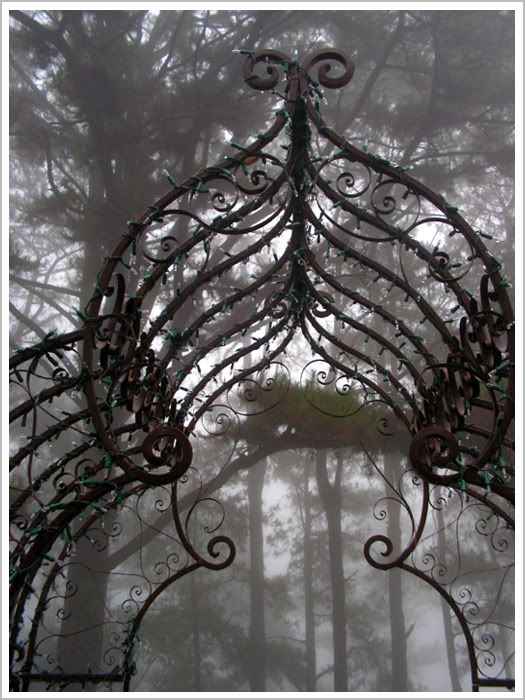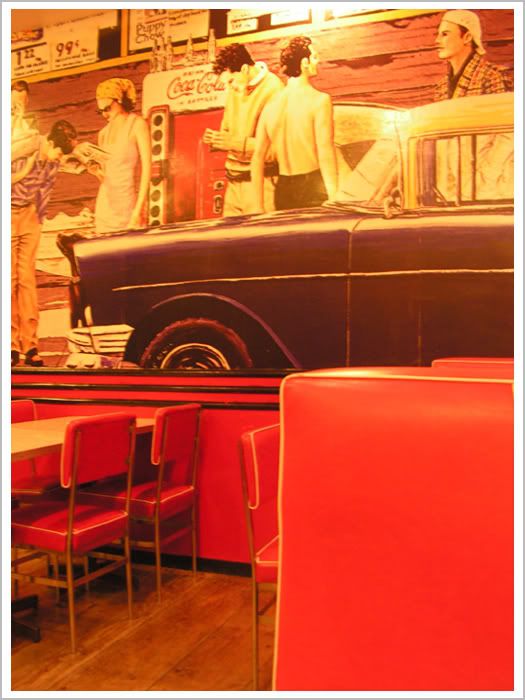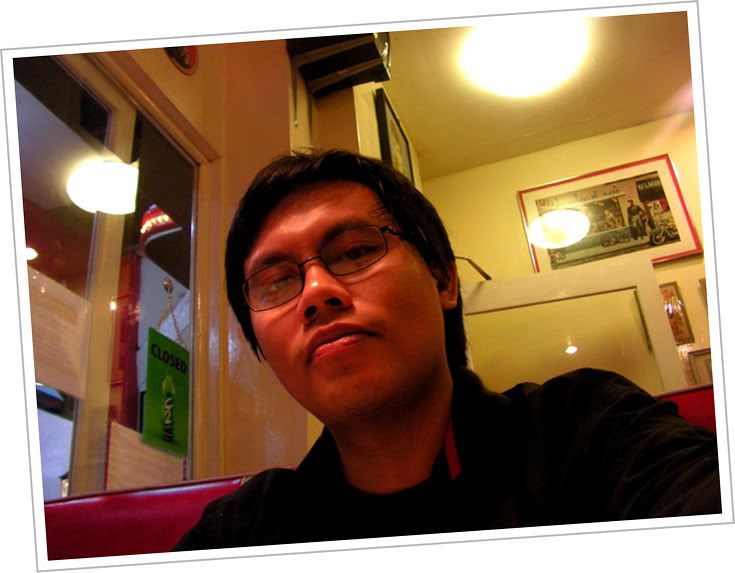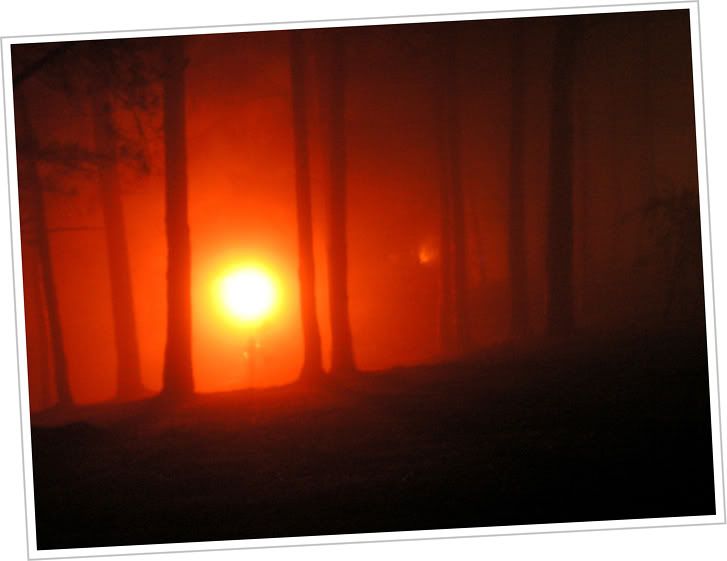 Thursday night, off we went to the hillsides of Asin, for National Artist
BenCab
's birthday. This is the birthday man...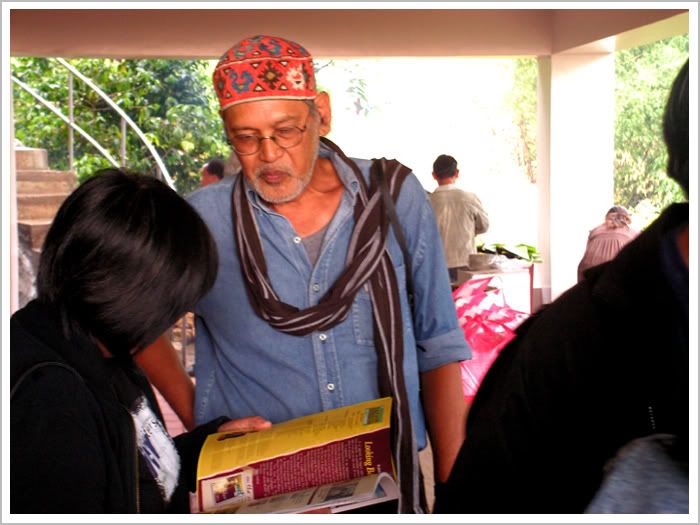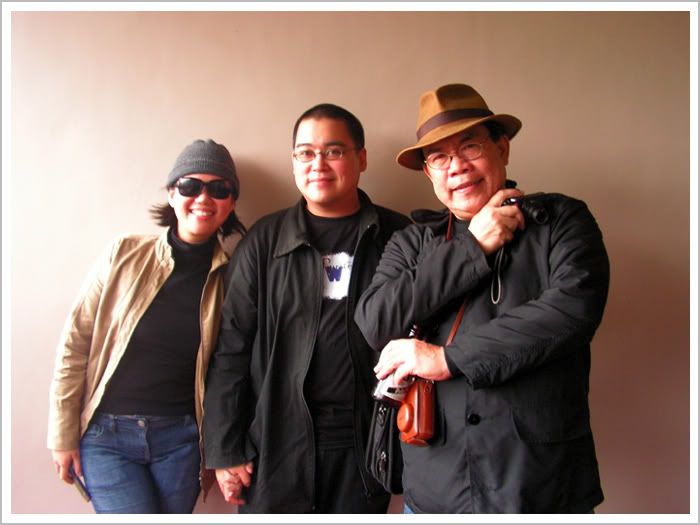 This is
Yvette Natalie Tan
and Luis Katigbak, with Butch Dalisay in his glorious fedora...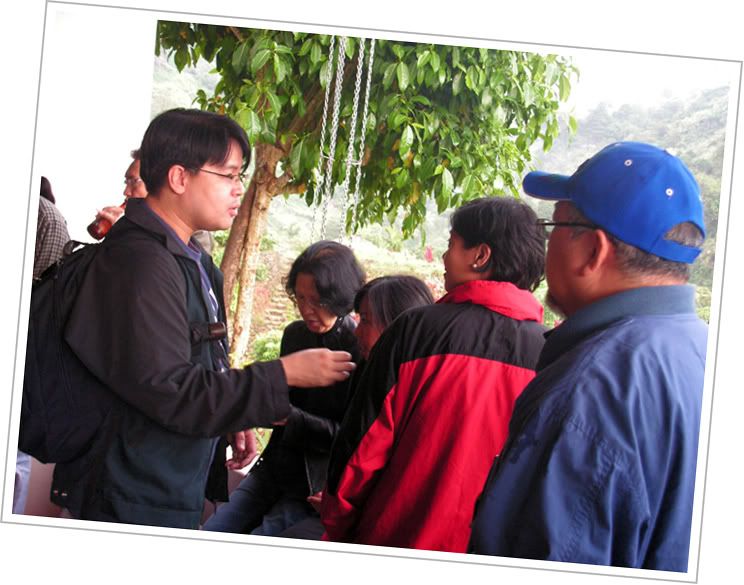 This is
Jose Wendell Capili.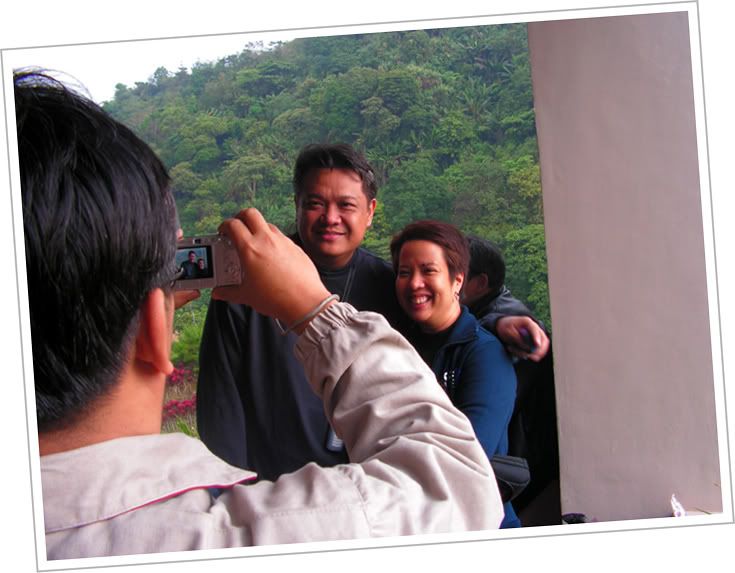 Vim Nadera with Rica Bolipata-Santos.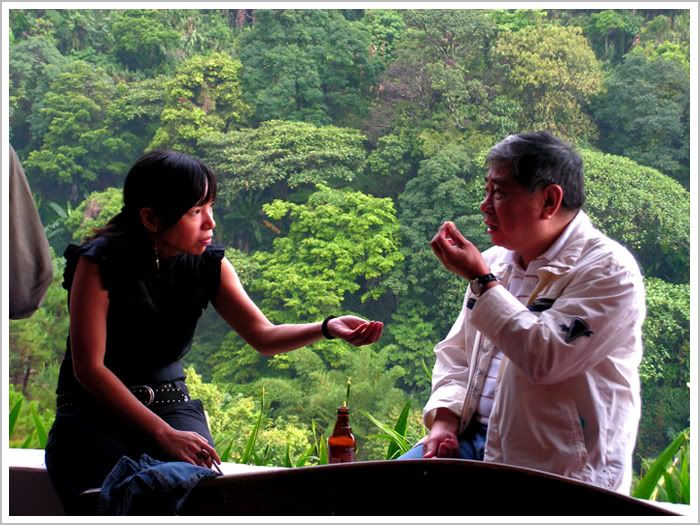 Tara FT Sering with Rio Alma.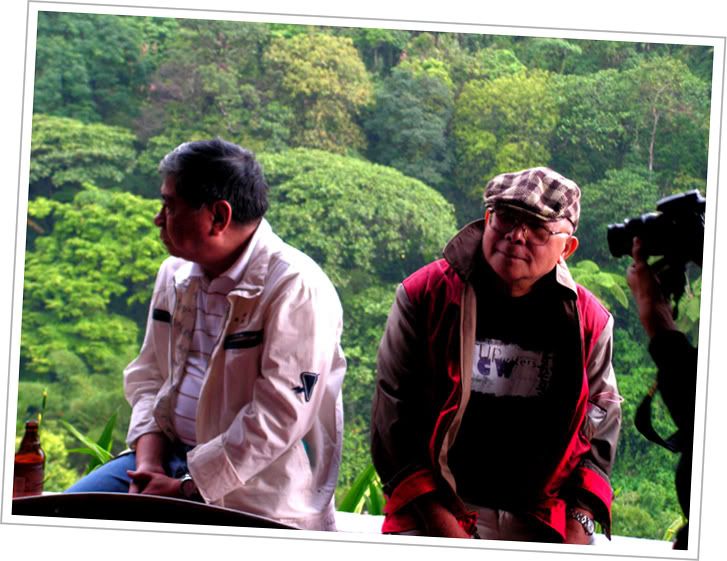 National Artists Rio Alma and Bienvenido Lumbera.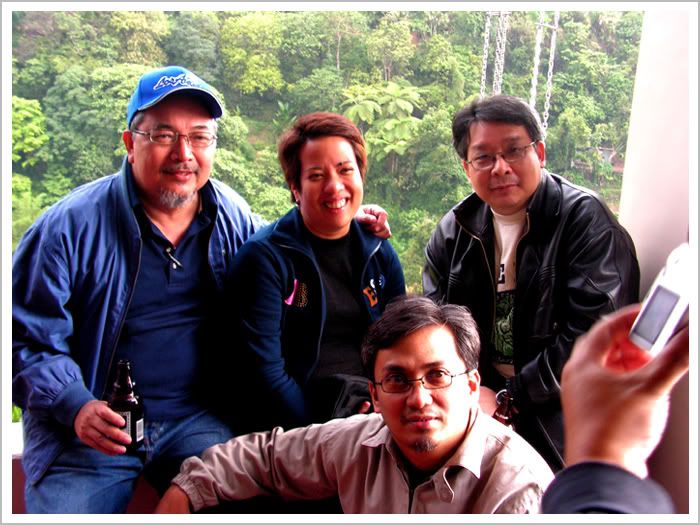 Jun Balde, Rica Bolipata-Santos, Bobby Añonuevo, and Charlson Ong.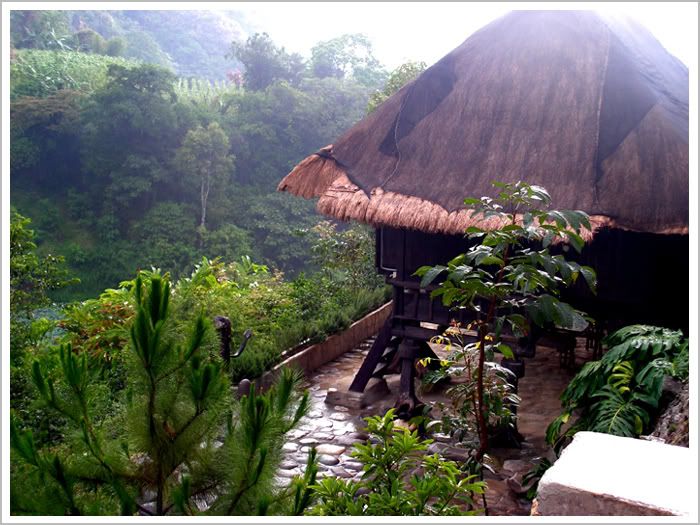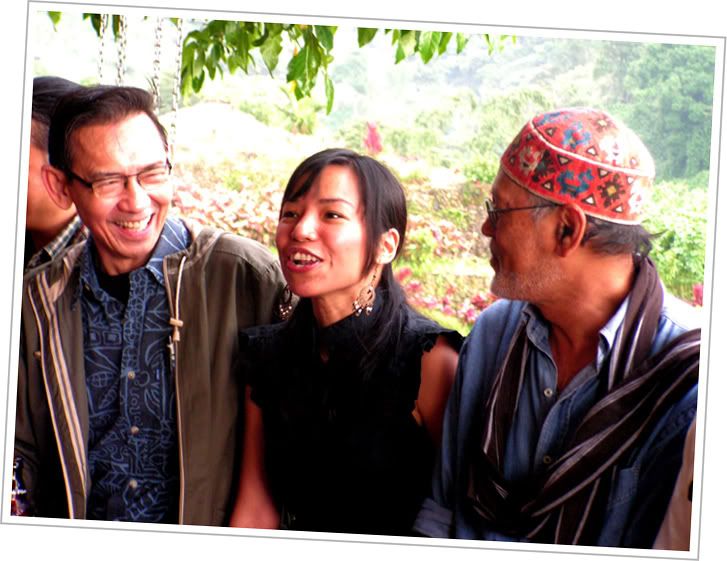 Gemino Abad, Tara FT Sering, and BenCab.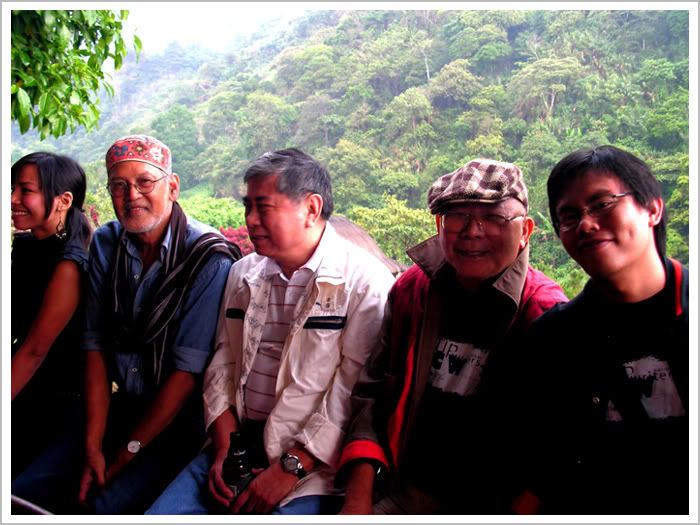 Tara FT Sering, BenCab, Rio Alma, Bien Lumbera, and me.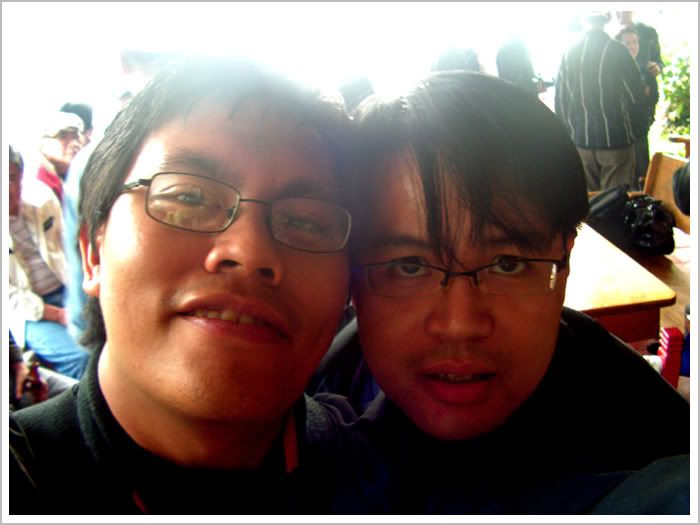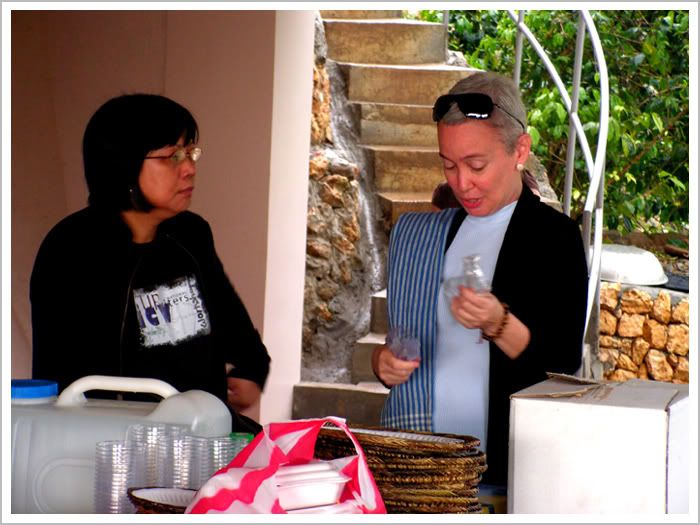 Karina Bolasco
and BenCab's wife.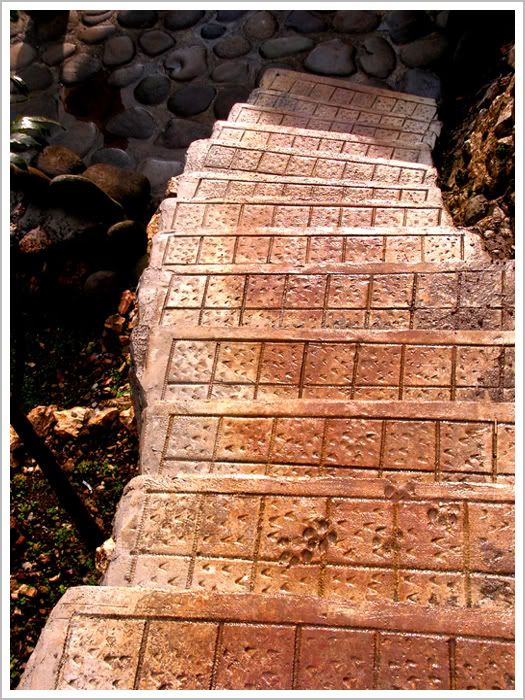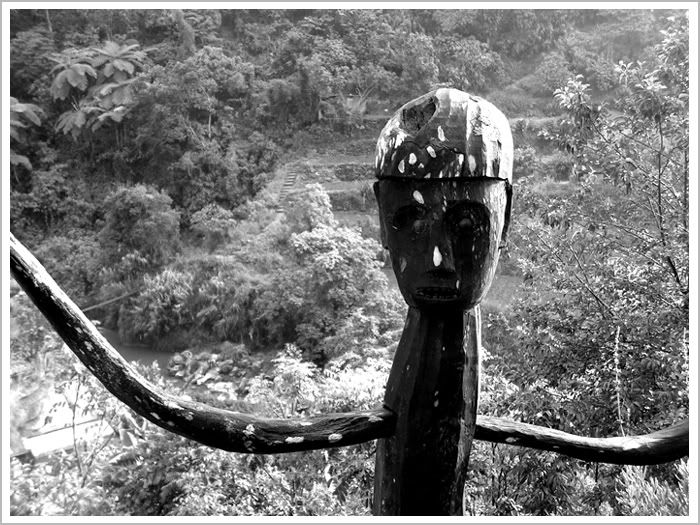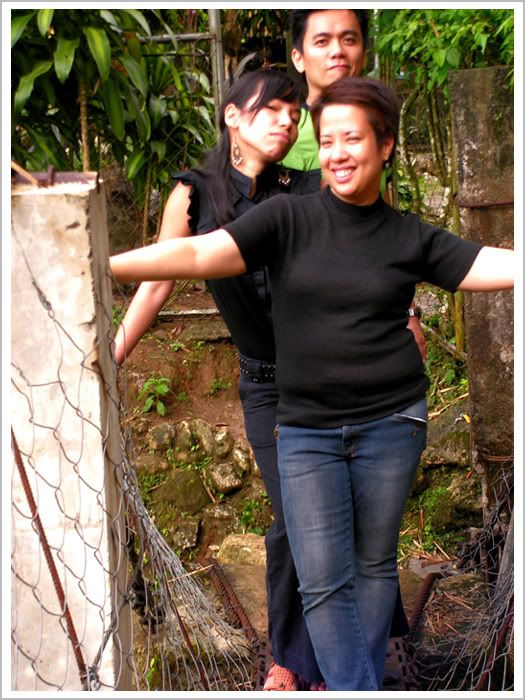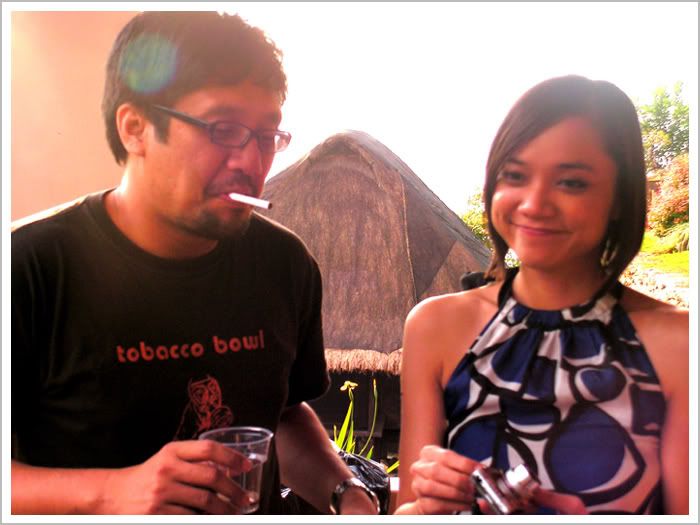 Sarge Lacuesta
and Mookie Katigbak.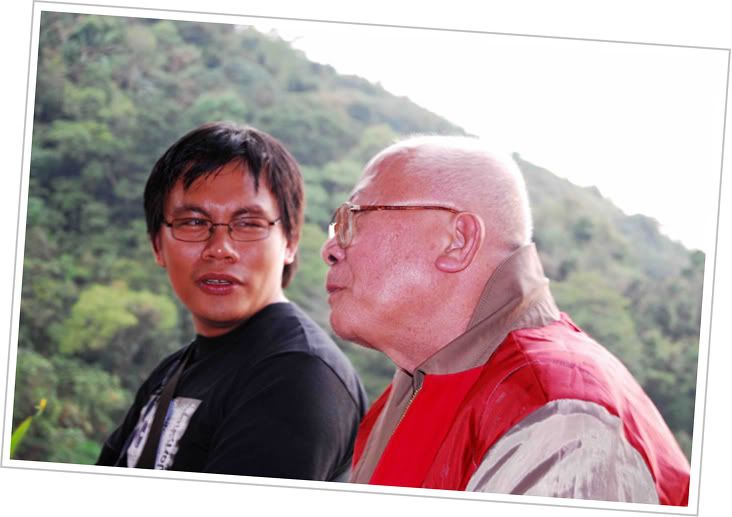 And all of us inside BenCab's studio...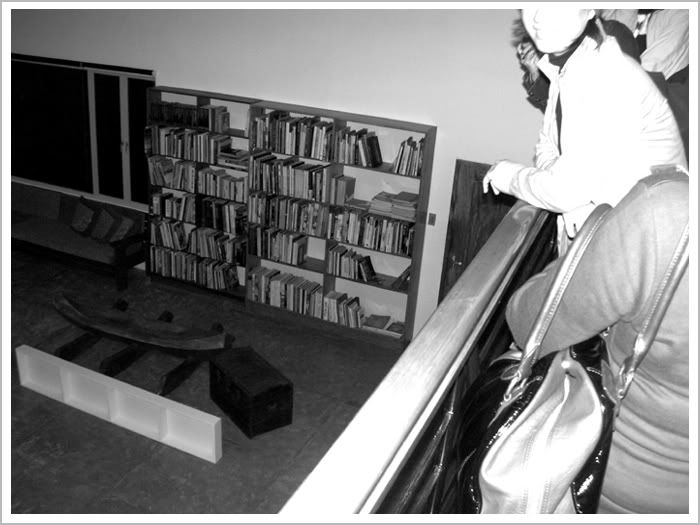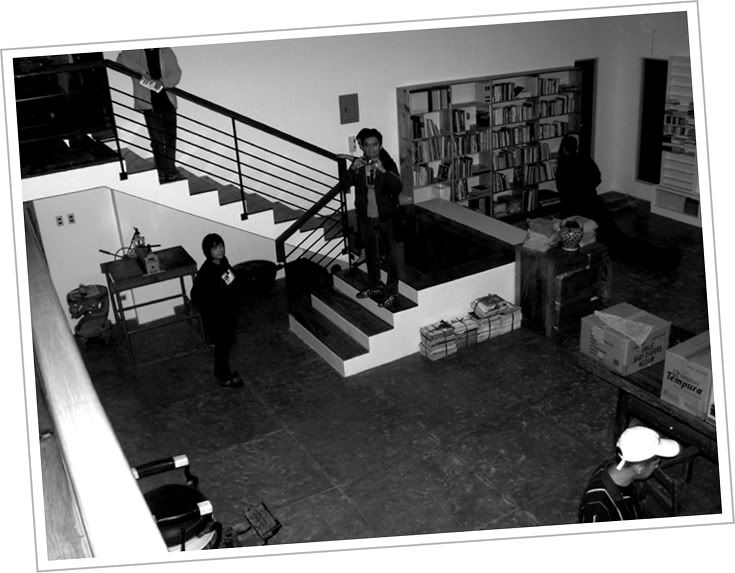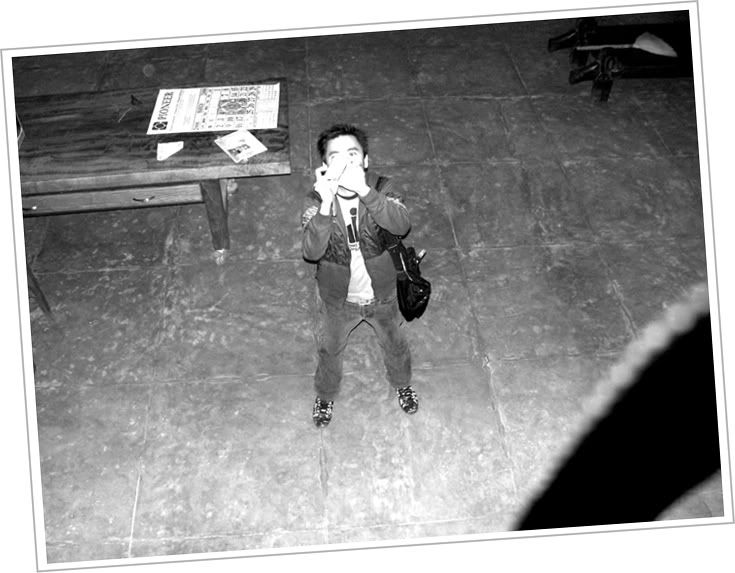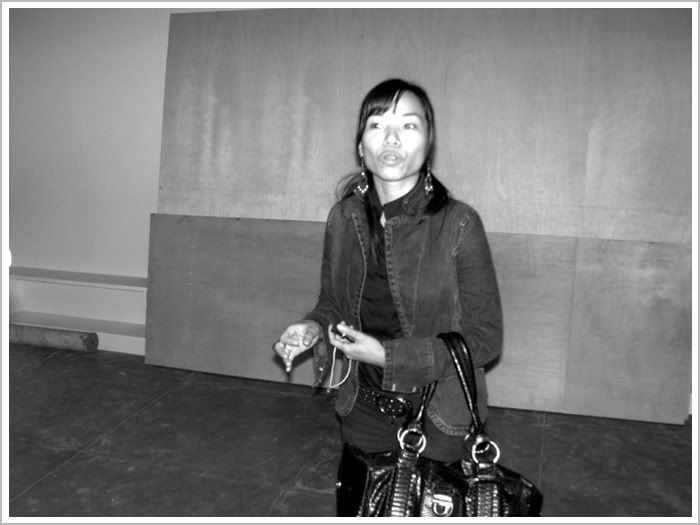 This is Tara trying "to sell" BenCab's house. The whole act was a riot, and had us in stitches. Tara has a future as a comic, seriously.
I love this girl...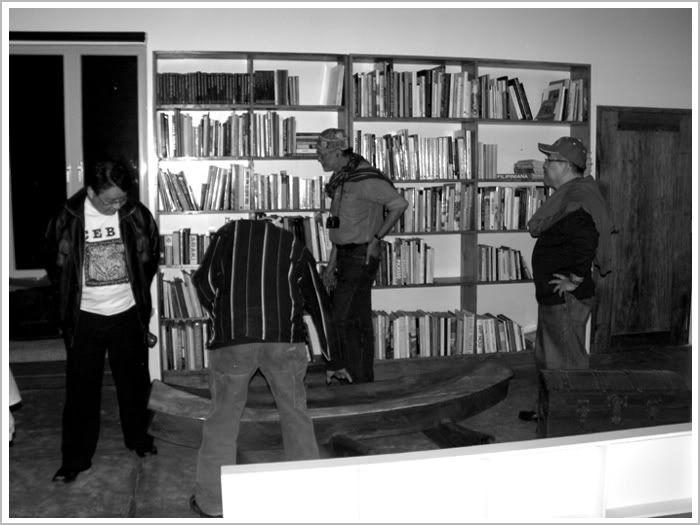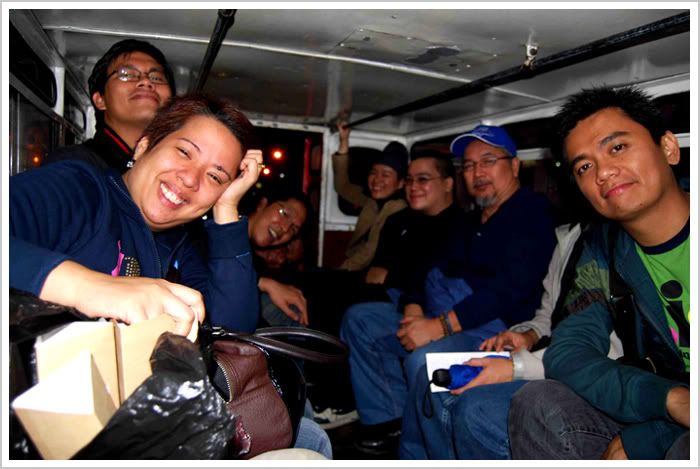 On the jeepney from BenCab's party, on our way to Rumours, and later, Volante...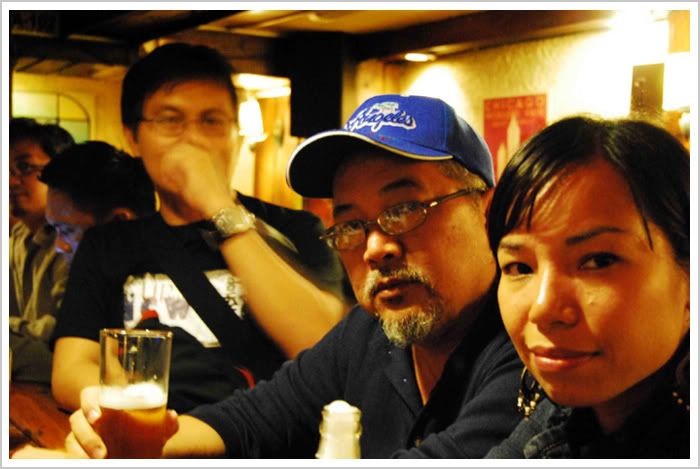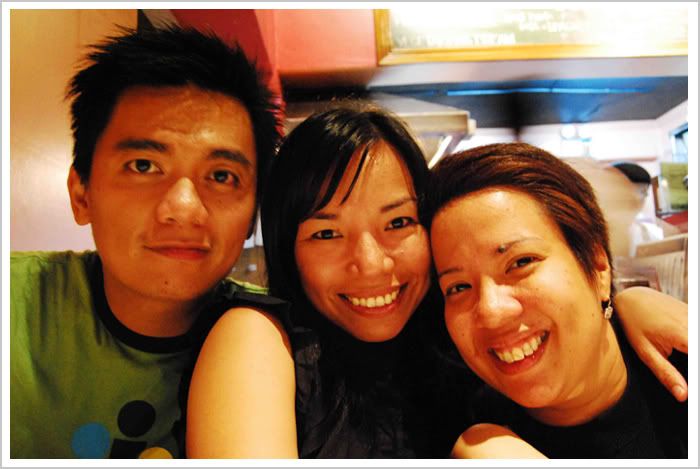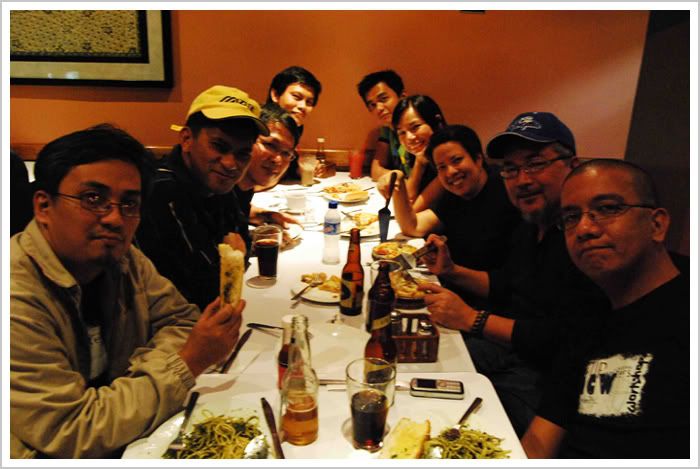 Friday afternoon, we were all herded into a literary seminar in U.P. Baguio, with the promise that we could sneak out and enjoy what remained of our week in Baguio. That's junior faculty member
Junley Lazaga
standing guard. And that's
Ed Maranan
in the third row from left.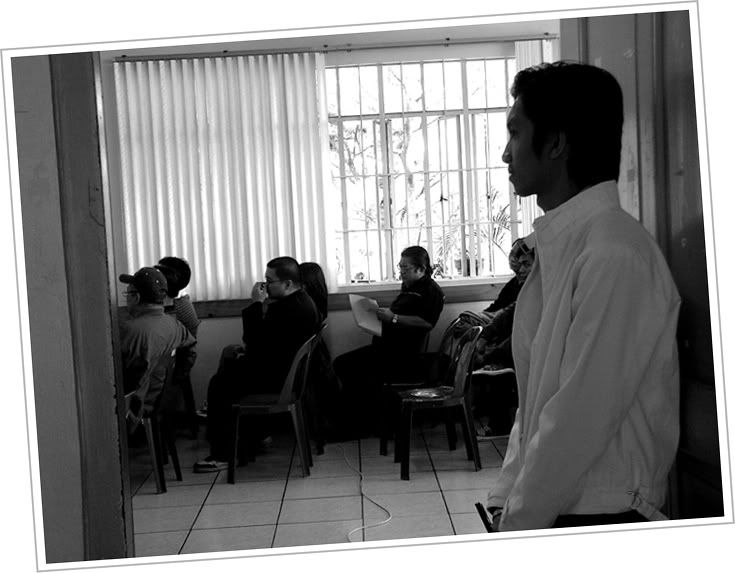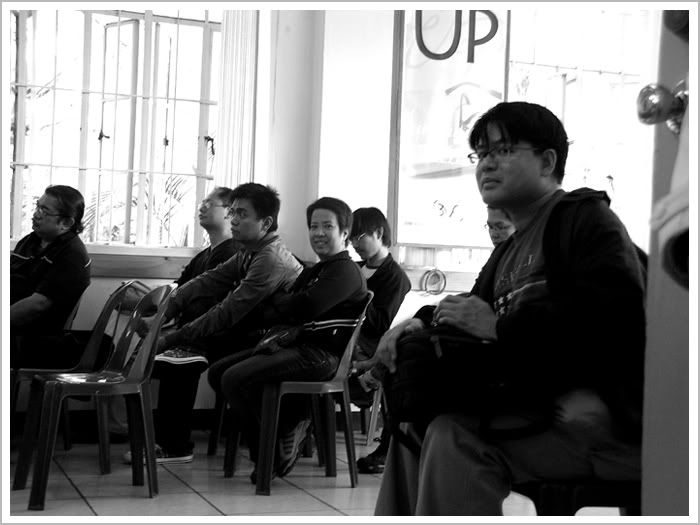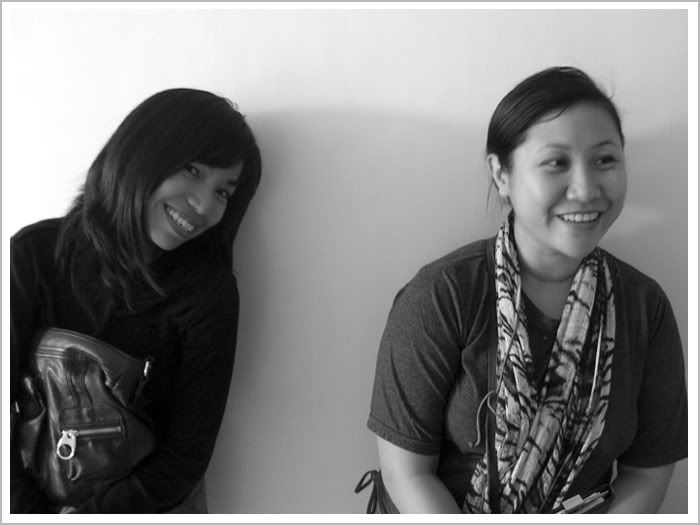 We have an
excess
of hugging in this batch...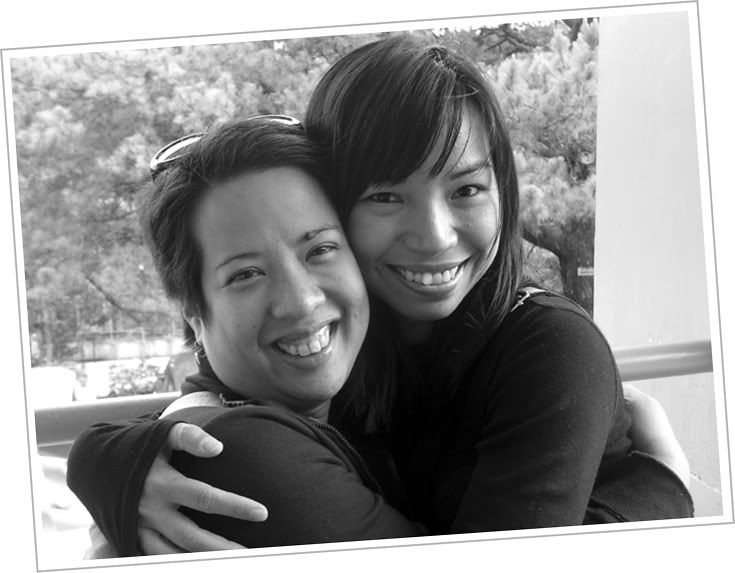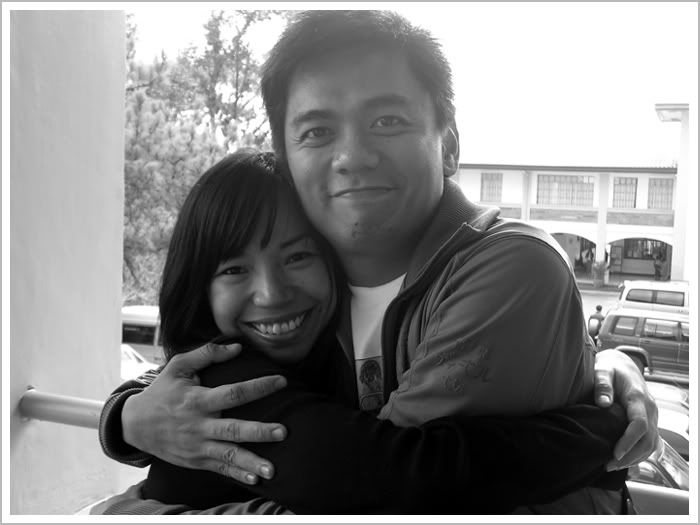 Later, on our way to Vocas...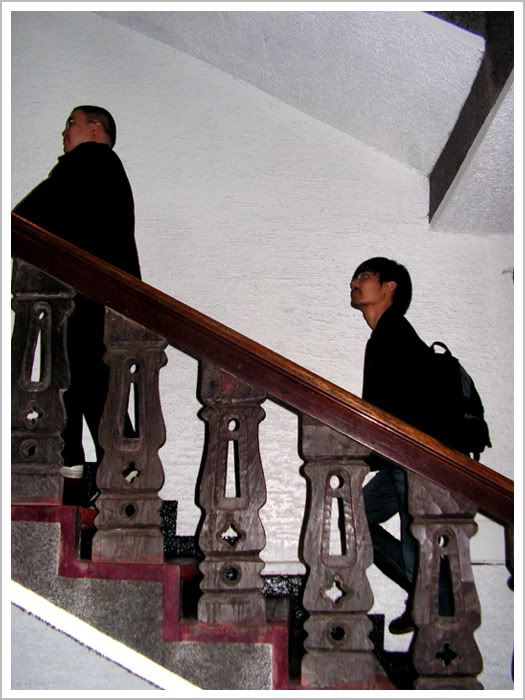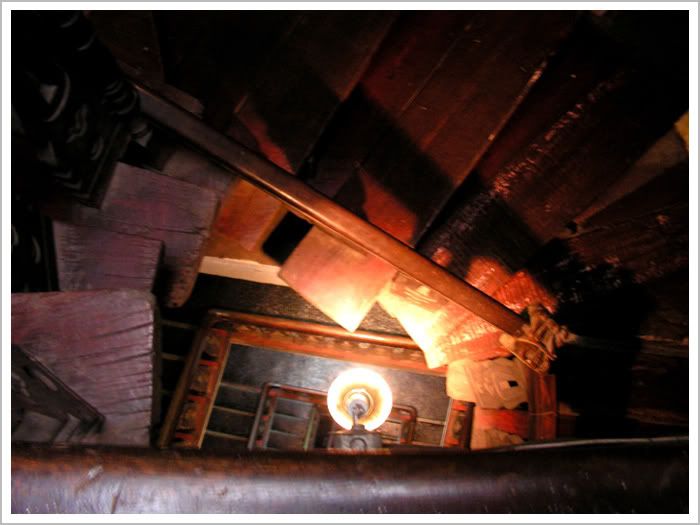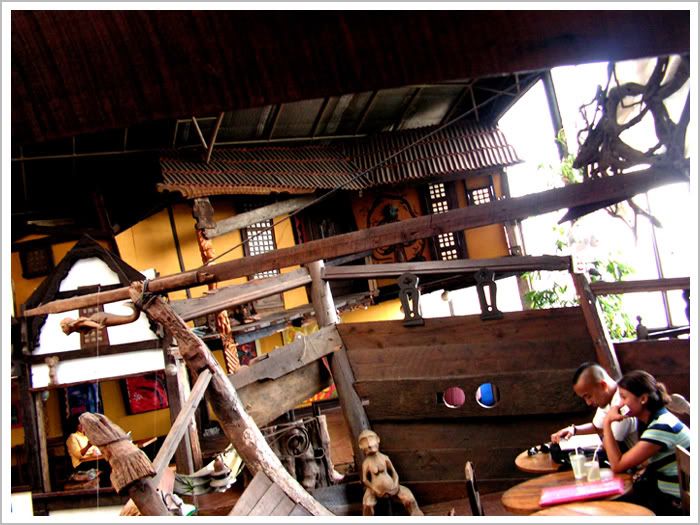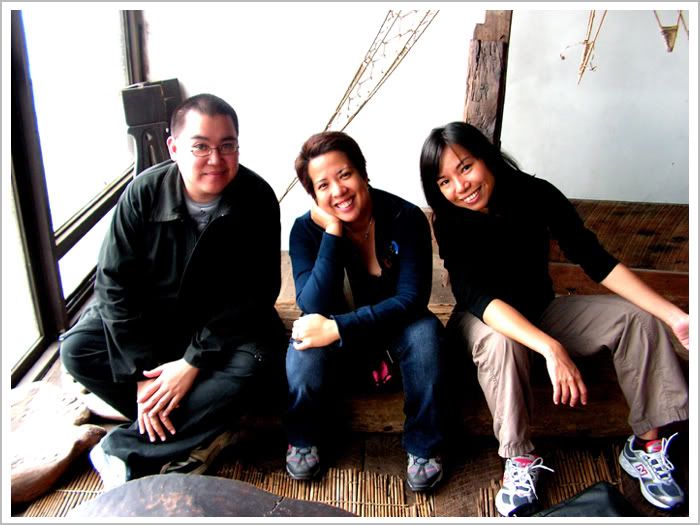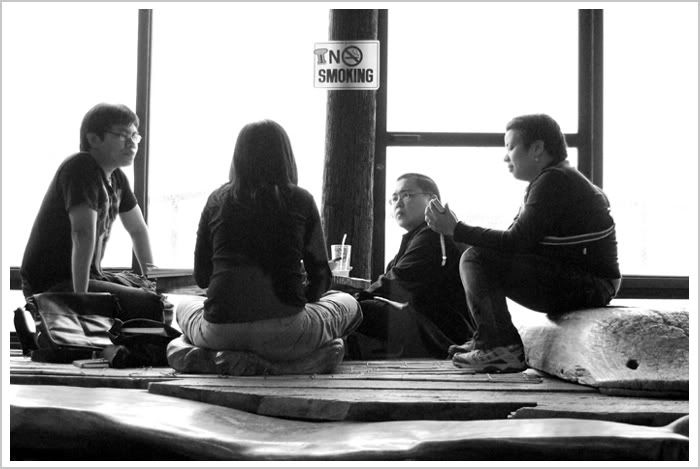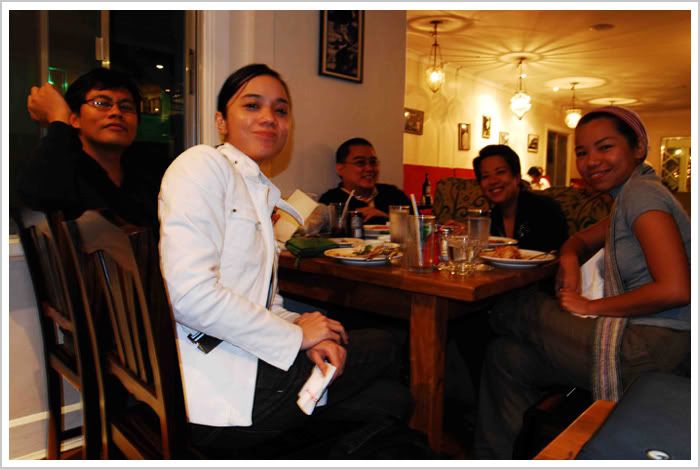 Sometimes, we tire of Starbucks and go for the pasta in Cantinetta instead.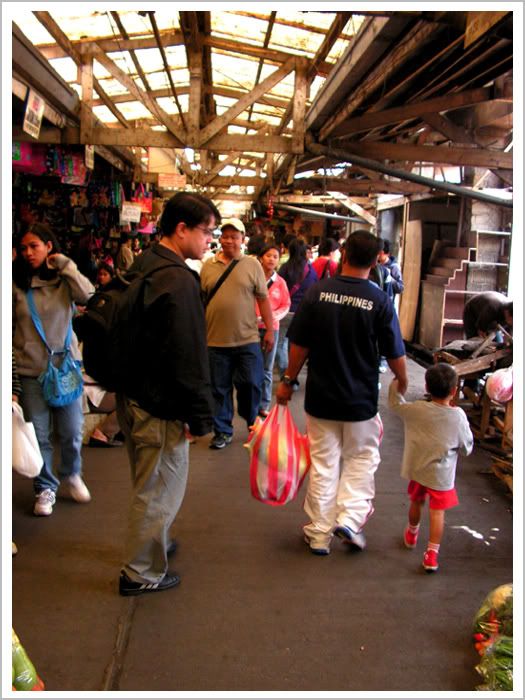 Wendell took me
pasalubong
shopping in the
palengke
. The day before that, a huge part of the public market was razed to the ground...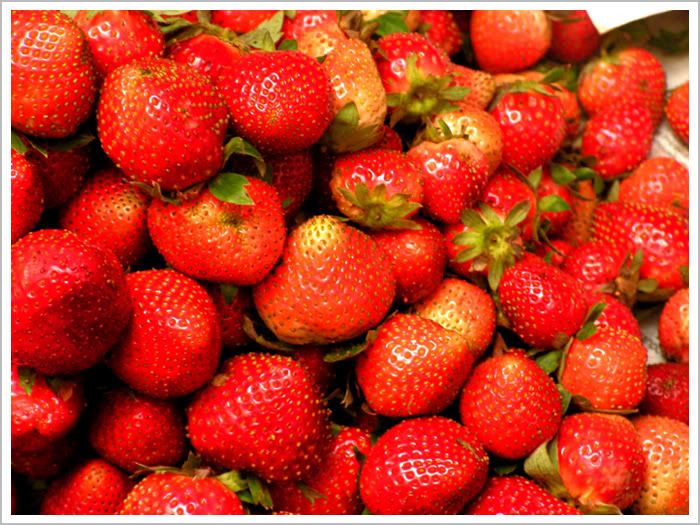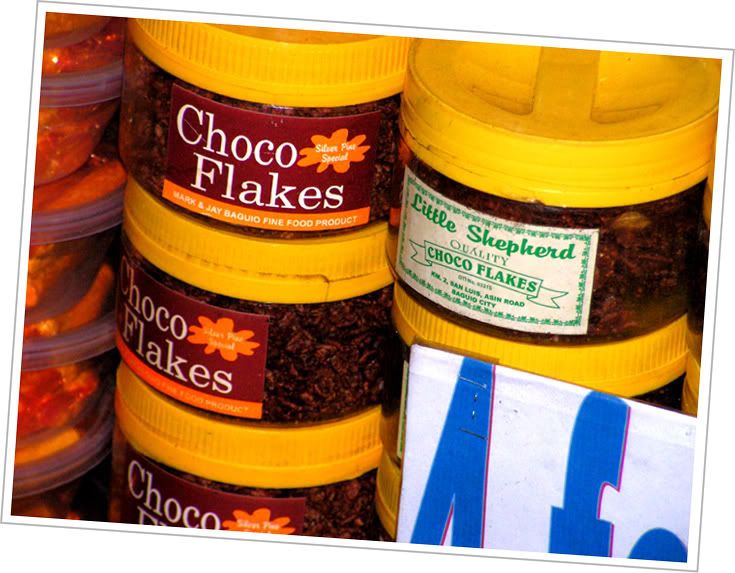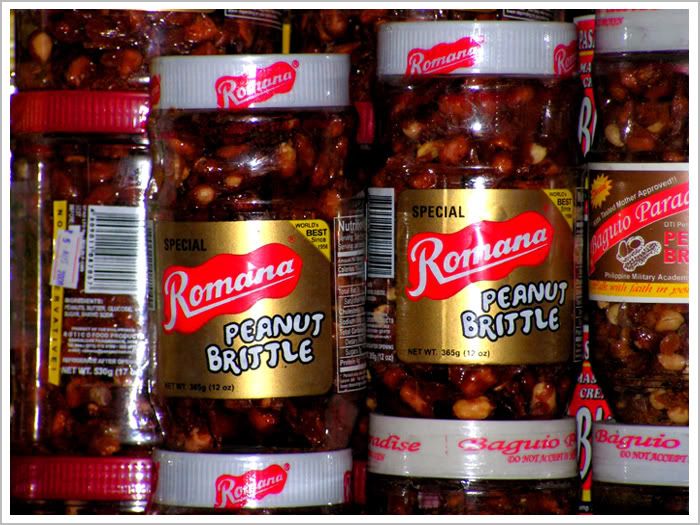 Wendell and I went as far as Good Shepherd to get the best jam...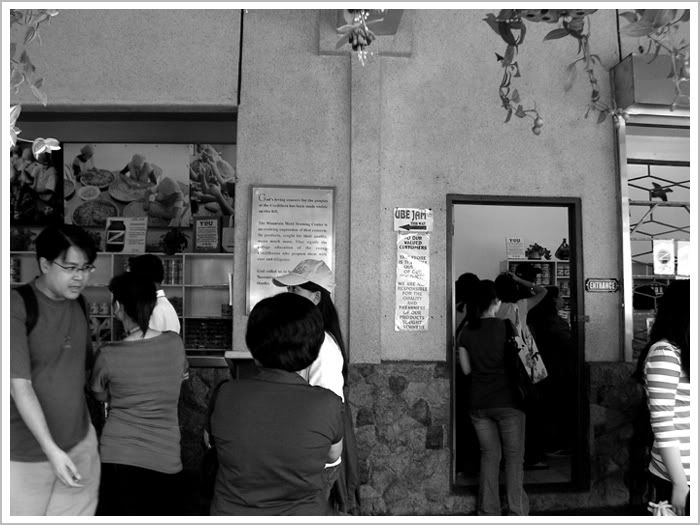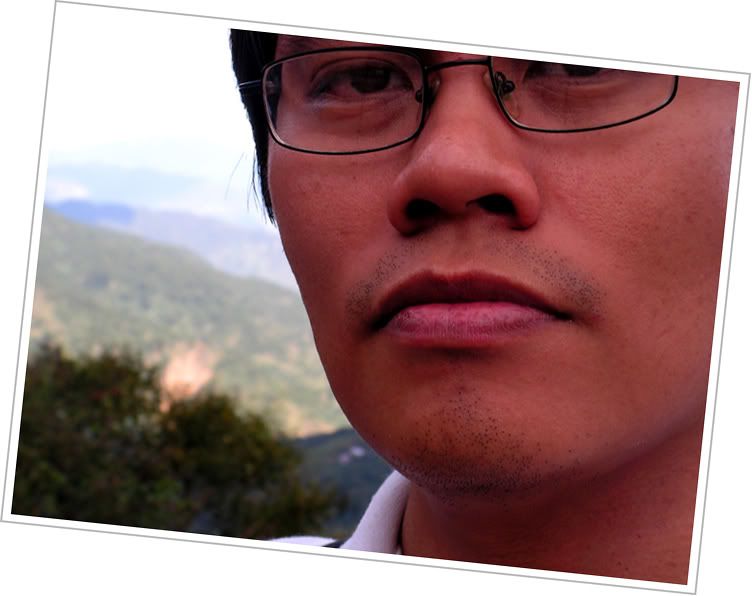 Then, after
pasalubong
-hunting, we met up with the rest of the gang in Bliss Cafe.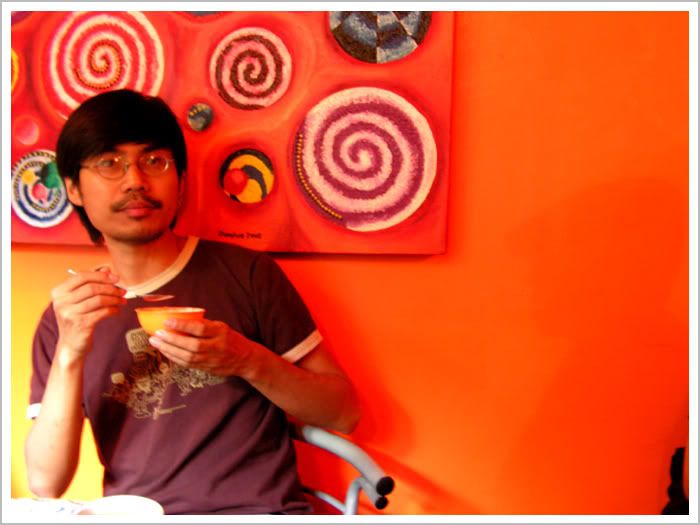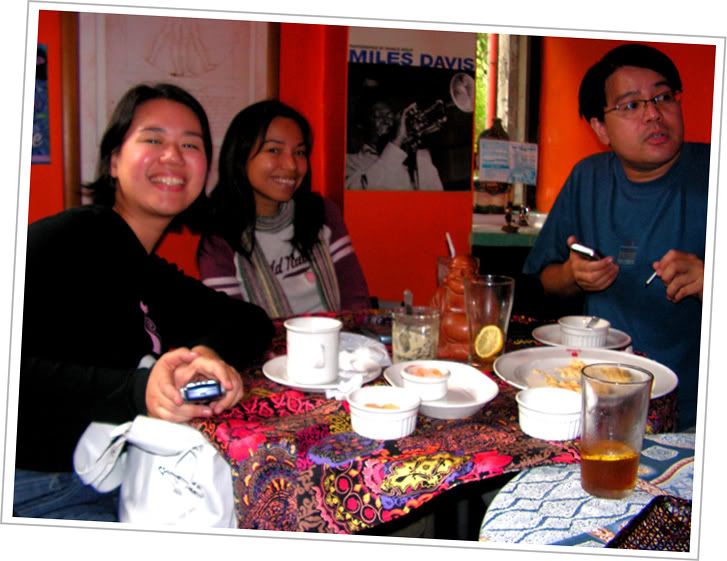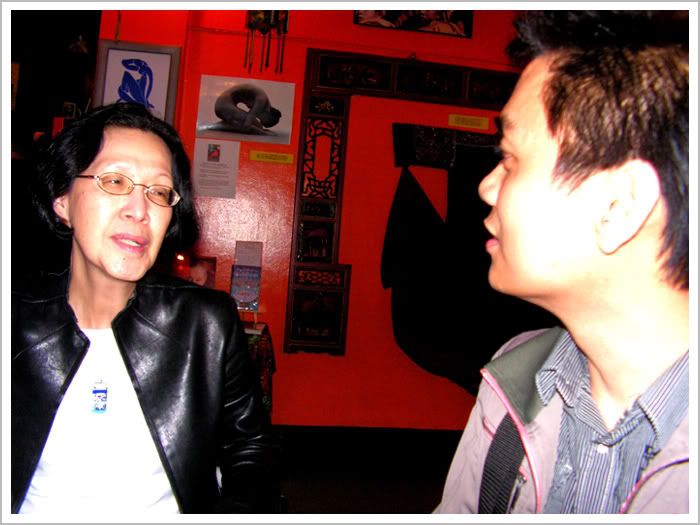 This is Jing Hidalgo with Jun Lana. She gave us tips on how to get published. Later that night, we graduated, ate a feast, and sang karaoke. Bobby danced to the merry music of Madonna's "Borderline." I began packing. The next day, the workshop was all over. And everybody left for Manila (on the same bus that brought us here) before noontime. I had gone ahead of everybody else, in the early morning, to proceed to Sagada on my own.
(See post below.)
A few days later, I returned to Baguio where I met the rest of the city's writers...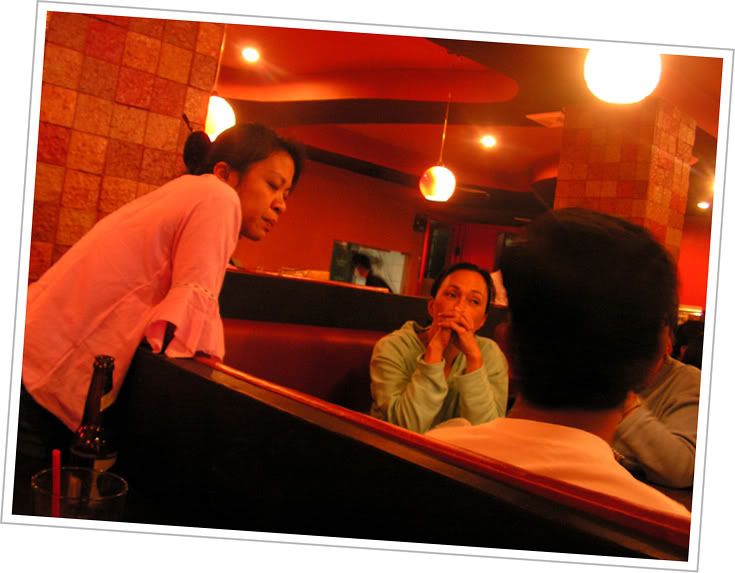 This was a meeting for a planned anthology of Baguio writers in Zola Cafe. (We had hijacked a press conference on reproductive health, courtesy of Frank, and ate a lot of chicken.) From left,
Grace Subido
,
Nonette Bennette
, and
Butch Macansantos
' back.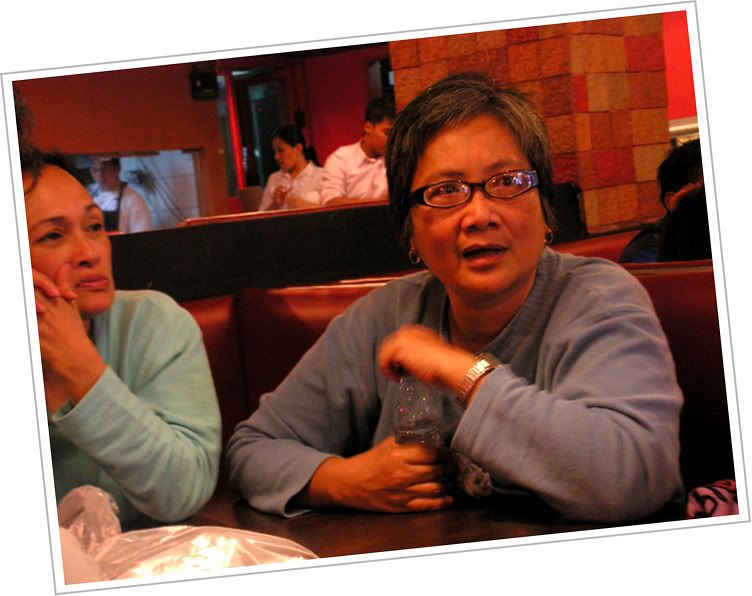 Nonette with
Babette Lolarga
. That night, the guys took me drinking in Ayuyang, in the basement of my hotel, Baden Powell. Goddamn, I couldn't sleep when I got to my room around 2 a.m.. They had pelted me with stories of Baguio's ghosts (and there seemed to be a lot of them everywhere), and I couldn't sleep. The next day, I found myself back in Manila, ready for a quick reunion with the rest of the fellows. Where did we go? MetroWalk. In
Starbucks
(of course), after dinner in Sanctuario.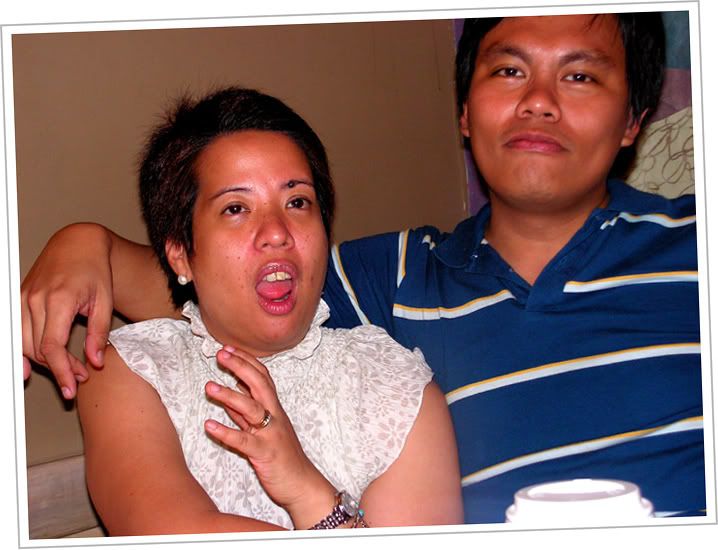 Rica Bolipata-Santos and her gay Baguio husband,
hehehe
.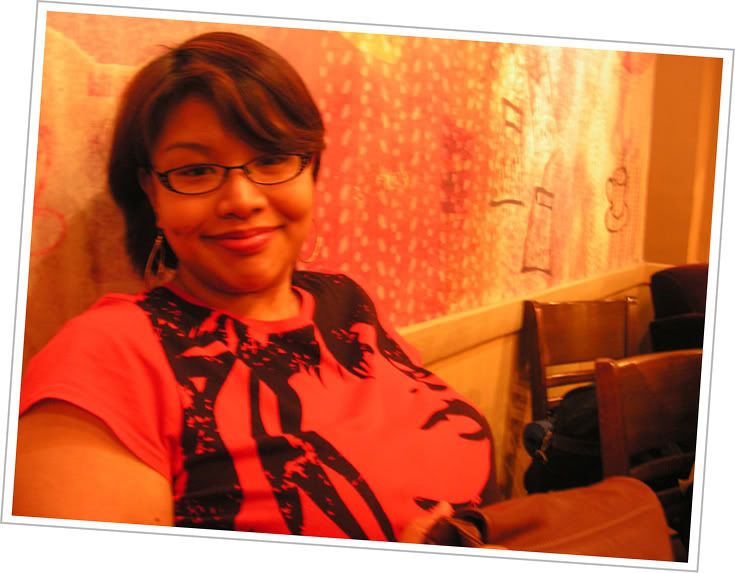 This is the lovely
Ginny Mata
, who tagged along. I had a meeting with her earlier, with the artist
Angel Shaw
and my Dumaguete-compatriot
Arlene Delloso-Uypitching
(for an upcoming exhibition in Negros and Siquijor). We also stopped by
Butch Perez
's envy-inducing apartment in Roxas Boulevard to get strawberries, before proceeding to Ortigas, the traffic heavy.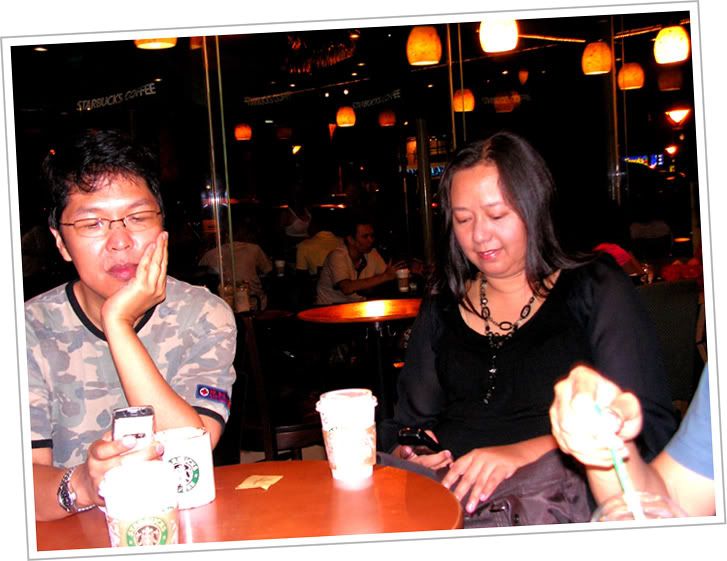 Nick Pichay and
Isolde Amante
, a former Dumaguete workshop batchmate.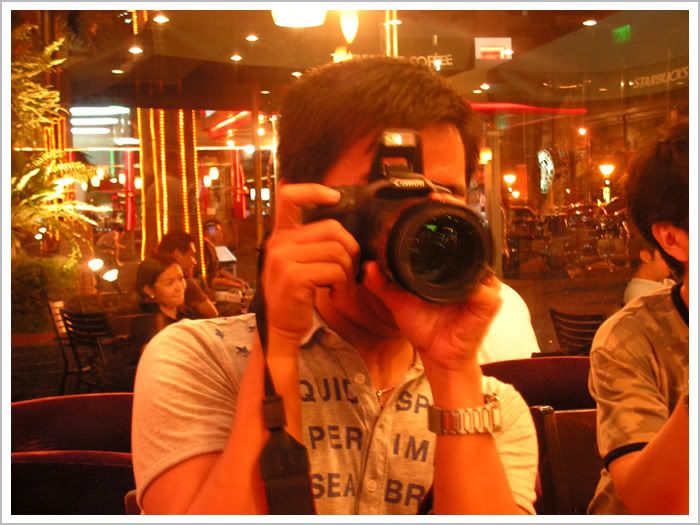 This is Jun Lana, taking more pictures of everybody.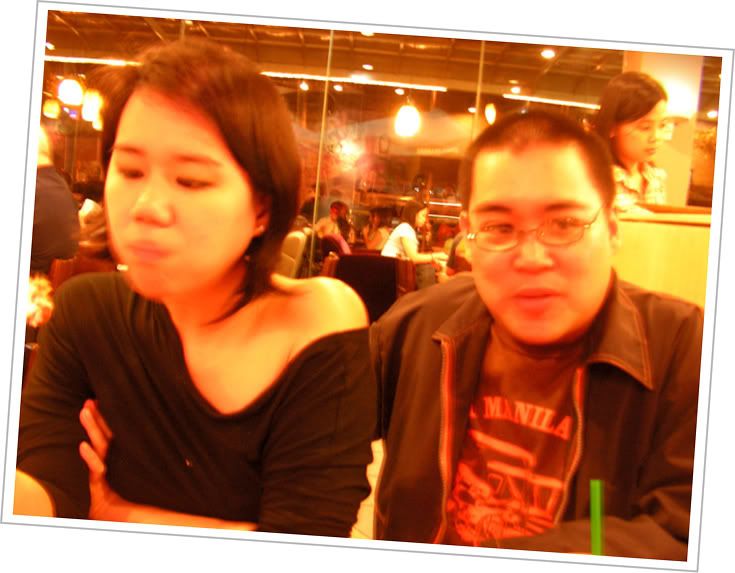 These are our lovebirds, Yvette Tan and Yvette's marshmallow Luis Joaquin Katigbak. Mookie and Bob and Allan and Jun Balde couldn't go to the dinner, and Tara was flying to Singapore that night.
And that's it.
Batch 2008.
The Troublefree Kumags of Baguio. It was a whirlwind. And suddenly, we're all back to regular programming.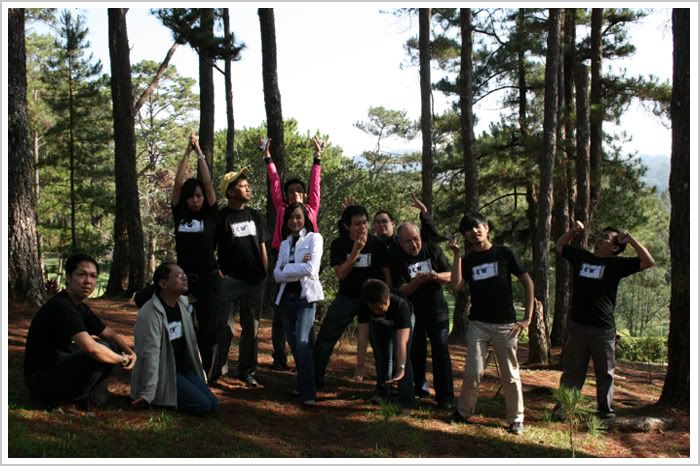 [some photos by vincenz serrano and marby villaceran]
Labels: art and culture, philippine literature, travel, u.p. writers workshop, writers
[0] This is Where You Bite the Sandwich
---