This is the blog of Ian Rosales Casocot. Filipino writer. Sometime academic. Former backpacker. Twink bait. Hamster lover.
Bibliography


Bamboo Girls:
Stories and Poems
From a Forgotten Life
Ateneo de Naga University Press, 2018




Don't Tell Anyone:
Literary Smut
With Shakira Andrea Sison
Pride Press / Anvil Publishing, 2017




Cupful of Anger,
Bottle Full of Smoke:
The Stories of
Jose V. Montebon Jr.
Silliman Writers Series, 2017




First Sight of Snow
and Other Stories
Encounters Chapbook Series
Et Al Books, 2014




Celebration: An Anthology to Commemorate the 50th Anniversary of the Silliman University National Writers Workshop
Sands and Coral, 2011-2013
Silliman University, 2013




Handulantaw: Celebrating 50 Years of Culture and the Arts in Silliman
Tao Foundation and Silliman University Cultural Affairs Committee, 2013




Inday Goes About Her Day
Locsin Books, 2012




Beautiful Accidents: Stories
University of the Philippines Press, 2011




Heartbreak & Magic: Stories of Fantasy and Horror
Anvil, 2011




Old Movies and Other Stories
National Commission for Culture
and the Arts, 2006




FutureShock Prose: An Anthology of Young Writers and New Literatures
Sands and Coral, 2003
Nominated for Best Anthology
2004 National Book Awards


Follow the Spy




Recent Crumbs




Blogs I Read


© 2002-2018
IAN ROSALES CASOCOT
Wednesday, February 09, 2011
3:16 AM | Words Don't Come Easy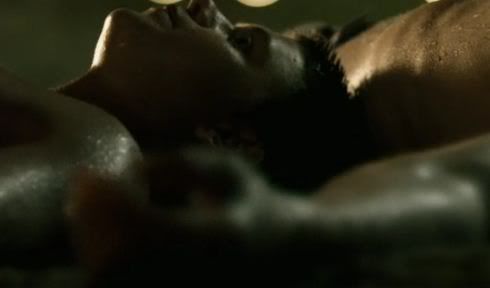 Swedish filmmaker Håkon Liu's short film
Lucky Blue
[2007] is lovely to look at. (Take a look, for example, at its palette of muted pastels, or the shimmering effect of the mass of incandescent bulbs in the highlight of its production design...) If only that were the only criteria to enjoying cinema. As it is, this film -- about an introverted boy in a camping site who struggles with newfound strange feelings for the new boy, who seems content with merely playing around with him -- would have been a joy to behold. But it is bogged down with a fairly unengaging narrative we have already seen numerous times before. Or perhaps it is the utterly distracting awkwardness of its flimsy supporting cast? Or perhaps it is the utter lack of chemistry between its two leads which does not lend this film its appropriate gravity? This despite director Liu's clear intentions to render something as simple a story as two boys falling in love. And this despite the clarity that Tobias Bengtsson brings to his character Olle -- something that becomes almost painful to bear when he sings F.R. David's "Words" in a karaoke scene. Short films are a genre of filmmaking that, for the sheer limits of length, demands in the level of craft a specific kind of poetry suited for cinema -- because it simply cannot be a feature-length film, and do what feature films do: take its time to tell a story. The problem with Lucky Blue is that it tries to be the latter and forgets its poetic requirements entirely. Thus it comes off stilted and hollow, in spite of itself.
[0] This is Where You Bite the Sandwich
---