This is the blog of Ian Rosales Casocot. Filipino writer. Sometime academic. Former backpacker. Twink bait. Hamster lover.
Interested in What I Create?
Bibliography


The Boy The Girl
The Rat The Rabbit
and the Last Magic Days
Chapbook, 2018




Republic of Carnage
Three Horror Stories
For the Way We Live Now
Chapbook, 2018




Bamboo Girls:
Stories and Poems
From a Forgotten Life
Ateneo de Naga University Press, 2018




Don't Tell Anyone:
Literary Smut
With Shakira Andrea Sison
Pride Press / Anvil Publishing, 2017




Cupful of Anger,
Bottle Full of Smoke:
The Stories of
Jose V. Montebon Jr.
Silliman Writers Series, 2017




First Sight of Snow
and Other Stories
Encounters Chapbook Series
Et Al Books, 2014




Celebration: An Anthology to Commemorate the 50th Anniversary of the Silliman University National Writers Workshop
Sands and Coral, 2011-2013
Silliman University, 2013




Handulantaw: Celebrating 50 Years of Culture and the Arts in Silliman
Tao Foundation and Silliman University Cultural Affairs Committee, 2013




Inday Goes About Her Day
Locsin Books, 2012




Beautiful Accidents: Stories
University of the Philippines Press, 2011




Heartbreak & Magic: Stories of Fantasy and Horror
Anvil, 2011




Old Movies and Other Stories
National Commission for Culture
and the Arts, 2006




FutureShock Prose: An Anthology of Young Writers and New Literatures
Sands and Coral, 2003
Nominated for Best Anthology
2004 National Book Awards


Follow the Spy




Recent Crumbs




Blogs I Read


© 2002-2020
IAN ROSALES CASOCOT
Friday, September 30, 2011
1:31 AM | The Long Goodbye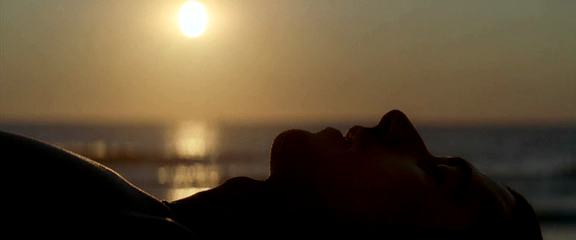 François Ozon's
Le Temps Qui Reste
[
Time to Leave
, 2005] is a beautiful film about learning to accept life even as one learns to accept certain death. In it, Melville Poupaud delivers a bravura performance -- which goes from cocky to douchebaggy to affected to frail but triumphant -- as a gay photographer who discovers he has terminal cancer, refuses chemotherapy, quits his job, and proceeds to alienate his family and dump his lover. And then somehow, from the unquiet emotional dreck he puts himself in, he finds his humanity. I make it sound melodramatic. It's not. This is an Ozon film after all, and this prolific fimmaker has never ever been melodramatic. He could be sly and perverted and comedic, but never melodramatic, not even in the fantastic
Swimming Pool
[2003]. But this is an Ozon film that seems most straitlaced and emotionally raw, even as it tries to haul in the sentimentality with a restraint that shows. Nevertheless. That last sequence on the beach as Poupaid's Romain sees the sunset for the last time is a masterwork of empathy. A painful film to watch, but oh so beautiful.
[0] This is Where You Bite the Sandwich
---