This is the blog of Ian Rosales Casocot. Filipino writer. Sometime academic. Former backpacker. Twink bait. Hamster lover.
Interested in What I Create?
Bibliography


The Boy The Girl
The Rat The Rabbit
and the Last Magic Days
Chapbook, 2018




Republic of Carnage
Three Horror Stories
For the Way We Live Now
Chapbook, 2018




Bamboo Girls:
Stories and Poems
From a Forgotten Life
Ateneo de Naga University Press, 2018




Don't Tell Anyone:
Literary Smut
With Shakira Andrea Sison
Pride Press / Anvil Publishing, 2017




Cupful of Anger,
Bottle Full of Smoke:
The Stories of
Jose V. Montebon Jr.
Silliman Writers Series, 2017




First Sight of Snow
and Other Stories
Encounters Chapbook Series
Et Al Books, 2014




Celebration: An Anthology to Commemorate the 50th Anniversary of the Silliman University National Writers Workshop
Sands and Coral, 2011-2013
Silliman University, 2013




Handulantaw: Celebrating 50 Years of Culture and the Arts in Silliman
Tao Foundation and Silliman University Cultural Affairs Committee, 2013




Inday Goes About Her Day
Locsin Books, 2012




Beautiful Accidents: Stories
University of the Philippines Press, 2011




Heartbreak & Magic: Stories of Fantasy and Horror
Anvil, 2011




Old Movies and Other Stories
National Commission for Culture
and the Arts, 2006




FutureShock Prose: An Anthology of Young Writers and New Literatures
Sands and Coral, 2003
Nominated for Best Anthology
2004 National Book Awards


Follow the Spy




Recent Crumbs




Blogs I Read


© 2002-2021
IAN ROSALES CASOCOT
Tuesday, September 13, 2011
2:00 AM | Confounding Fables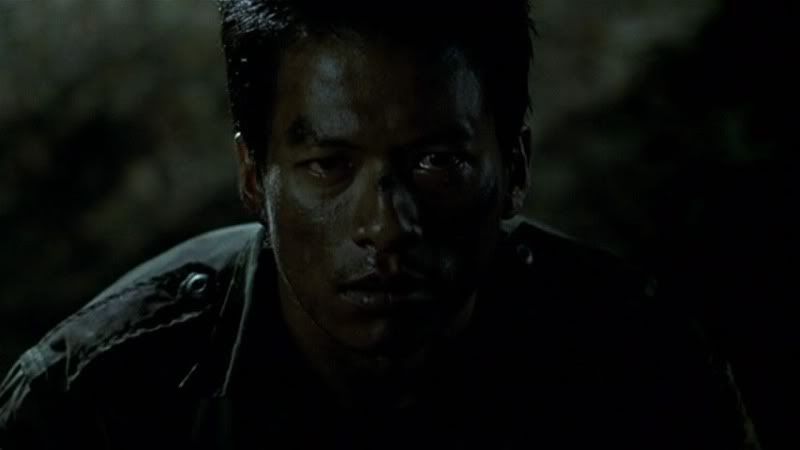 Apichatpong Weerasethakul's สัตว์ประหลาด [
Tropical Malady
, 2004] divided audiences when it premiered in Cannes more than half a decade ago — and understandably so. It is a confounding experience. The film is the story of two characters (a soldier and a country boy) who inhabit two different worlds and two different storylines in the same film, each one starkly different from the other in narrative and tone — and yet we are asked to regard both halves as organic to each other. And yet one can make the argument for the film's simplicity. The first half is a simple love story about two men in coy courtship, and the second half is a simple fable about a soldier lost in the forest, placed under a spell by a shape-shifting shaman. And then you, the viewer, read what you can of it. A poetic Rorschach test done in cinematic form, if you ask me. I am not bothered by my confoundment, my logical reach for "What does it all mean?" In its depiction of rural Thai life, in its rumination of a brewing love, in its love affair with fable, in its unspooling of quiet tension in a dark forest tinged with magic, I find enough to be happy about, meaning be damned.
[0] This is Where You Bite the Sandwich
---