This is the blog of Ian Rosales Casocot. Filipino writer. Sometime academic. Former backpacker. Twink bait. Hamster lover.
Bibliography
Monday, May 09, 2005
5:26 PM | The Look of Utter Boredom
The face is an interesting biographer, indeed.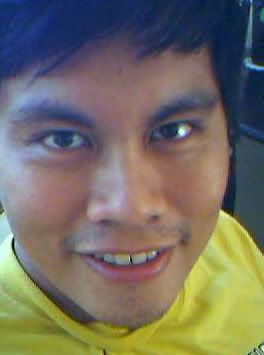 Yup.
This is me. From last week. With Sunday stubbles. Just to remind some faraway friends about how my face looks like.
Labels: life
[0] This is Where You Bite the Sandwich
---