This is the blog of Ian Rosales Casocot. Filipino writer. Sometime academic. Former backpacker. Twink bait. Hamster lover.
Bibliography
Monday, April 30, 2007
7:50 AM | The Deadest Deadline.
... and just like that,
April 30
comes like a thief in the night. Everywhere in the Philippines, there are computer keyboards being pounded in a mad dash to reach midnight's finish line. The email lines are buzzing. And Ma'am Babes is somewhere sighing, getting ready for the annual rush, the flood of paper from everywhere suddenly a thankless task she must wade through.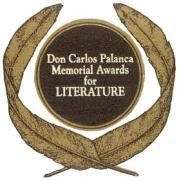 What are you still doing reading this blog?
Go finish your entry.
... to finish and email everything.
Break a leg, everybody.
Labels: awards, life, palanca, philippine literature
[0] This is Where You Bite the Sandwich
---