This is the blog of Ian Rosales Casocot. Filipino writer. Sometime academic. Former backpacker. Twink bait. Hamster lover.
Bibliography
Monday, April 02, 2007
5:14 AM | Google April Fool
It's been a long time since I
April-Fooled
somebody, since -- having all grown up now -- it strikes me as suddenly so Donita. (Yes, that's my new word for "stupid.") Google, however,
deems it still appropriate to pull a prank on all of us
.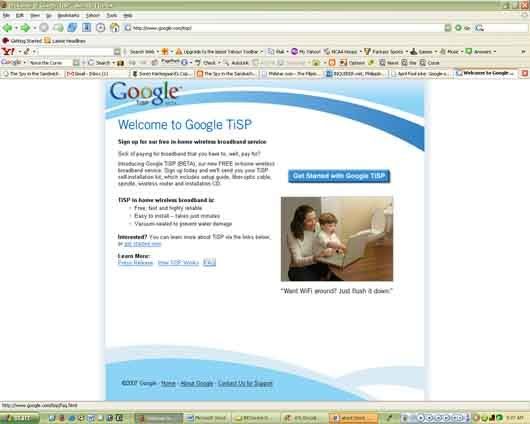 Free broadband! Via your toilet! It's the new
TiSP
(Toilet Internet Service Provider) Beta.
But this is what I've always loved about Google. It's your search engine with the powerful bots, and a sense of humor. (Do you remember the George W. Bush + "stupid" + "I'm feeling lucky" thing?) And a sense of celebration as well. (Explore its
holiday logos
.) For other Google April Fool hoaxes, click
here
.
Labels: humor, web and tech
[0] This is Where You Bite the Sandwich
---