This is the blog of Ian Rosales Casocot. Filipino writer. Sometime academic. Former backpacker. Twink bait. Hamster lover.
Bibliography
Saturday, May 05, 2007
He was our first fish, the first of many ones, and probably the hardiest. We named him Jay because he was a flamboyant blue
betta
(otherwise known, horribly, as a Siamese "fighting fish") who reminded us so much of the witty first winner of Project Runway.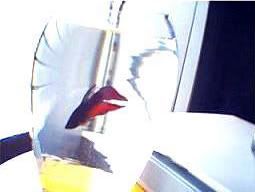 Jay died of old age tonight. He was such a good boy, quick to recognize us. In his stead, we have red Iman. But there will never be another Jay.
Goodbye, old friend.
Labels: pets
[0] This is Where You Bite the Sandwich
---