Wednesday, June 06, 2007
11:24 AM | Everyone Says I Love You
What started out as a starkly grim beginning with
Match Point
ended with something quite beautiful, if fanciful, with
Everyone Says I Love You
-- and with that last film, I believe my summer is finally over, my protracted marathon of
Woody Allen
movies grinding to a satisfactory stop. (Although I may decide to watch
Sleeper
and
Everything You Always Wanted to Know About Sex * But Were Afraid to Ask
later tonight -- but I may not:
Everyone Says I Love You
is
too much of a great movie not to make it the full stop punctuation in my Allen quest.)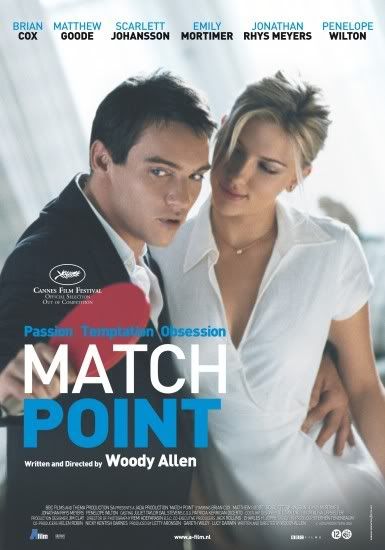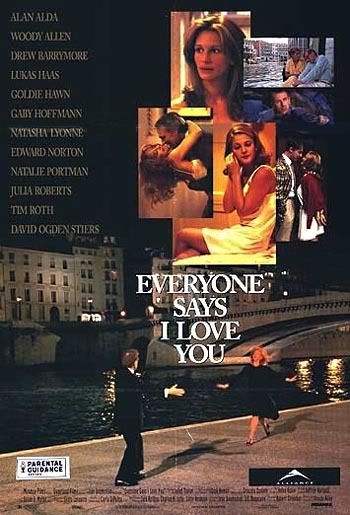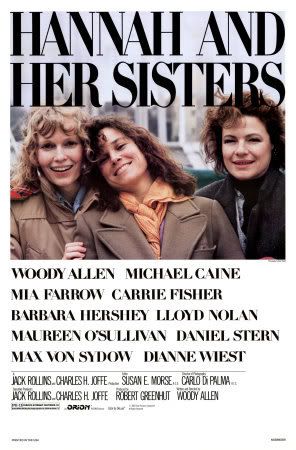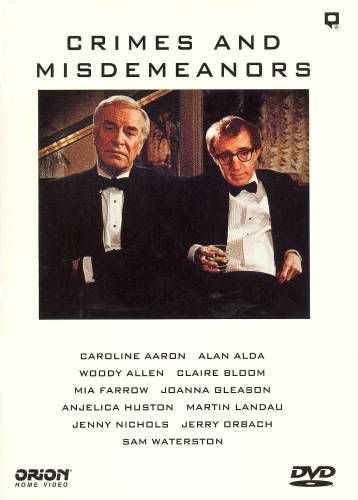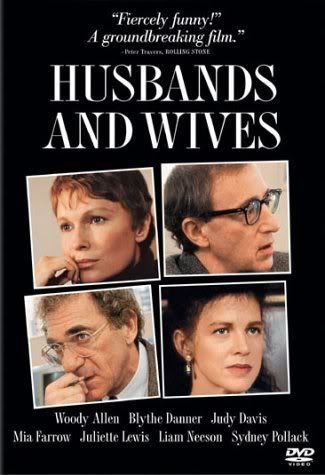 Somebody asked me recently
why I love Woody Allen films
. Truth be told, I like their postcard rendition of New York, everybody's fabled city. I also like their talkiness, their bookish atmosphere (my friends and I always go googly-eyes when we see all those bookcases lining all those Allen apartments), and their unapologetic way of philosophizing about existence. That they do all of these with grand doses of humor makes the whole viewing experience more alluring. How do you not get drawn into Allen's universe when you're watching his
typical
schlemiel
character go on a comic quest in
Hannah and Her Sisters
to find religious meaning in a God-less existence (or so he thinks) and then soon contemplates suicide -- but then you find yourself laughing, and thinking, all along? That's genius.
Allen films have a certain intelligent gravity to them, and the priceless witticism and one-liners somehow balance the often dark universe of his stories. Still, only a small bunch of people get Allen films -- they're not
pang-masa
at all, and it takes a certain level of worldliness, Cole Porter know-how, and intellectual snottiness (which I have aplenty) to get his humor and his world. Allen films are a comic affirmation of why we read books and subscribe to Freudian neurosis. They are a fantasy -- cerebral pornography -- for Graduate students and liberals with a penchant for the classic American Songbook.
His last masterpiece
Match Point
was deadly genius, a beautifully photographed film that romanticized London even as it went about its clinical observation of a murder. Somehow, it reminded me of old Allen films, and I found myself astonished at how this man has managed to capture my emotions and my intellect for so long, and I am a little sad that for most people Woody Allen is nothing more than tabloid memory. I prefer to acknowledge the cinematic genius. Sure, there were the occasional bombs that did not make sense (
The Curse of the Jade Scorpion
and
Hollywood Ending
, particularly), but even some of his "worst" was kinda engaging (
Anything Else, Small Time Crooks,
Alice
, and
Manhattan Murder Mystery
).
After
Match Point
, I told myself I wanted to see more, to revisit what I loved. The next film I saw was
Scoop
, just because it was the newest Allen film to come to town, and which I found quite middling and did not do well at all in little my nostalgia trip. I decided to watch
Manhattan, The Purple Rose of Cairo,
Bullets Over Broadway,
and
Annie Hall
-- his most notable films -- to erase the memory of
Scoop
. In HBO, I caught
Melinda and Melinda
, which was an intelligent romp through the mechanics of storytelling, and deserved more what it got from the critics. I liked
Deconstructing Harry
as well, and have already seen
Mighty Aphrodite
and
Sweet and Lowdown
, and also loved his "Oedipus Wrecks" segment in the anthology
New York Stories
.
And then, with BitTorrent, I downloaded over the course of three months some more Allen films, and got to watch
Hannah and Her Sisters, Husbands and Wives,
and
Crimes and Misdemeanors.
How does Woody Allen know so much about the brightness and the darkness of the human soul?
Hannah
was the quintessential Allen romance, full of big ideas and full of heart.
Husbands
was virtually a no-punches-spared treatise on the nature of marriage, fidelity, love, and romance, something I only get
now
. (I saw it first in high school, and did not get it at all. It sometimes takes maturity and a first-hand knowledge of pain, I guess.)
Crimes
is one of the most moral films I have ever seen, because it is an unblinking look into human capacity for evil. All churches should screen it.
I also saw
Zelig
, his mockumentary about a man who manages to transform himself into anybody he latches on for sheer lack of personality, and
Interiors
, Woody Allen's take into Ingmar Bergman territory of troubled marriages and emotional alienation, which is sad and beautiful all at the same time.
Over the past few days, I became quite depressed because I was watching, in succession,
Crimes and Misdemeanors, Husbands and Wives,
and Robert Redford's
Ordinary People
. Talk about exquisite downers. Which is why
Everyone Says I Love
became quite a relief from all that cinematic upheavals. In
Everyone
, Allen attempts to do a musical romantic comedy, and fills it with songs from Cole Porter, Raymond Klages and Jesse Greer, Bert Kalmar and Harry Ruby, Gus Kahn, Matt Malneck, and Fud Livingston, Richard Rogers and Lorenz Hart, all with orchestration by Dick Hyman and the New York Studio Players. And with a charming cast that includes Alan Alda, Goldie Hawn, Julia Roberts, Edward Norton, Natalie Portman, and Drew Barrymore, Allen gives us a romantic tour of New York in all the seasons (
postcards!
), as well as Venice and Paris.
I have plans of watching the rest of the Allen ouevre soon, including
Stardust Memories, Love and Death, Broadway Danny Rose, September, Radio Days, A Midsummer Night's Sex Comedy, Another Woman, Celebrity,
and
Shadows and Fog
. Like what the cast in
Everyone
recommends through an Herb Magidson and Carl Sigman song, "Enjoy yourself. It's later than you think."
[0] This is Where You Bite the Sandwich
---