Tuesday, October 09, 2007
6:30 PM | How's Your Film Education? Part Three
This time, after the American Film Institute listed the 100 Best American Films and a loose group of film aficionados listed the 100 Best Foreign Language Films (two lists I'm scrambling to cover -- because, really, I want to say I have seen
everything
...), the documentarians go at it, although they only came out with the best 25. According to IndieWIRE, the International Documentary Association "has announced
a list of the 25 best documentaries
... span[ning] over 55 years and have both reflected and, arguably, influenced social history, exploring such areas as wars from WWII to Iraq, corporate downsizing and global warming..."
What I don't see however are some of the best documentaries I have seen, like any of Ken Burns's television specials. Or Michael Apted's acclaimed
Up Series
. Or Errol Morris's
Gates of Heaven
or
A Brief History of Time
. Or Robert Epstein and Jeffrey Friedman's
The Celluloid Closet
. Or Amy Berg's
Deliver Us From Evil
. Or Dziga Vertov's
Man With a Movie Camera
. Or Marcel Ophul's
The Sorrow and the Pity
. Or Peter Davis's
Hearts and Minds
. Or Claude Lanzmann's
Shoah
. Or Jennie Livingston's
Paris is Burning
. Or D.A. Pennebaker, Chris Hegedus, and Christopher Hughes's
The War Room
. Or Claude Nuridsany and Marie Perennous's
MicroCosmos
. Or Leon Gast's
When We Were Kings
. Heidi Ewing and Rachel Grady's
Jesus Camp
. Or Jonathan Caouette's
Tarnation
. Or Patrick Creadon's
Wordplay
. Or even Luc Jacquet's crowd-pleasing
March of the Penguins
. Still, the listed ones are excellent, and most would top my own wish list of the best 25. They are, in ascending order...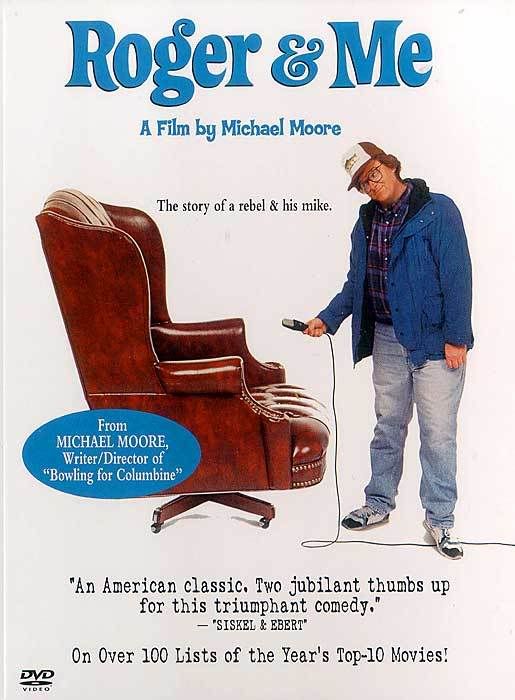 [x] 25. Woodstock (Michael Wadleigh)
[x] 24. Night and Fog (Alain Resnais)
[x] 23. Grizzly Man (Werner Herzog)
[_] 22. Winged Migration (Jacques Perrin)
[x] 21. Fahrenheit 9/11 (Michael Moore)
[x] 20. Buena Vista Social Club (Wim Wenders)
[_] 19. Titticut Follies (Frederick Wiseman)
[x] 18. Born into Brothels (Ross Kauffman and Zana Briski)
[x] 17. Capturing the Friedmans (Andrew Jarecki)
[x] 16. Grey Gardens (Albert and David Maysles, Ellen Hovde and Muffie Meyer)
[_] 15. Sherman's March (Ross McElwee)
[_] 14. Koyaanisqatsi: Life Out of Balance (Godfrey Reggio)
[_] 13. Salesman (Albert and David Maysles)
[x] 12. Don't Look Back (D.A. Pennebaker)
[x] 11. Super Size Me (Morgan Spurlock)
[x] 10. Roger and Me (Michael Moore)
[x] 09. The Fog of War (Errol Morris)
[_] 08. Gimme Shelter (Albert and David Maysles and Charlotte Zwerin)
[x] 07. Crumb (Terry Zwigoff)
[x] 06. An Inconvenient Truth (Davis Guggenheim)
[_] 05. Harlan County, USA (Barbara Kopple)
[x] 04. Spellbound (Jeffery Blitz)
[x] 03. Bowling for Columbine (Michael Moore)
[x] 02. The Thin Blue Line (Errol Morris)
[x] 01. Hoop Dreams (Steve James, Peter Gilbert and Frederick Marx)
My score: 18/25.
Not bad.
Then again, I'm on a documentary streak right now. So, how's your film education?
Labels: documentaries, film
[0] This is Where You Bite the Sandwich
---