Monday, April 21, 2008
12:07 PM | Literary Roundup
1.
The zany new
Fox Books
, which tags itself as a publisher "for discerning readers," launched its first titles last April 14 at Fully Booked Bonifacio Global City, and among its roster of authors are some of Philippine literature's young and finest:
Adam David
,
Mykel Andrada
,
Layeta Bucoy
,
Beverly Siy
,
Anna Felicia Sanchez-Ishikawa
,
U Z. Eliserio
,
Vlad Gonzalez
, among others.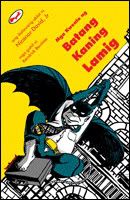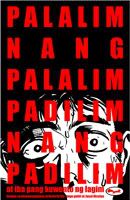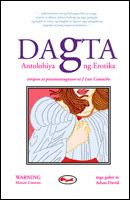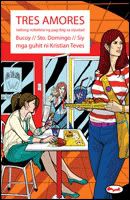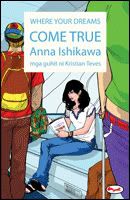 My Baguio-buddy
Jun Balde
has this to say about the first batch of Fox books: "...
Sa totoo, malaking
improvement
ito, hindi lamang sa kaayusan ng pagsulat ng mga kuwento, [kundi] sa anyo at sa pagiging attractive sa mambabasa [rin], kung ikumpara sa mga libro ng
Precious Pages PSICOM. Pagbutihin mo rin ang pagsusulat, ang sipag at ang sigasig upang patuloy na maisulong ang iyong mga pangarapin sa larangan ng literatura. H
atayaan mo at aalalayan ko kayong mga kabataan para maibenta [...] ang inyong mga likha, nang sa ganoon ay ganahan kayo sa pagsusulat, at magpatuloy sa inyong sining.
"
2.
One of our foremost storytellers of the Chinese experience in the Philippines,
R. Kwan Laurel
, has new book out. Already,
Ongpin Stories
promises to add to that rich and growing Tsinoy literature with such stalwarts as Charlson Ong and Caroline S. Hau.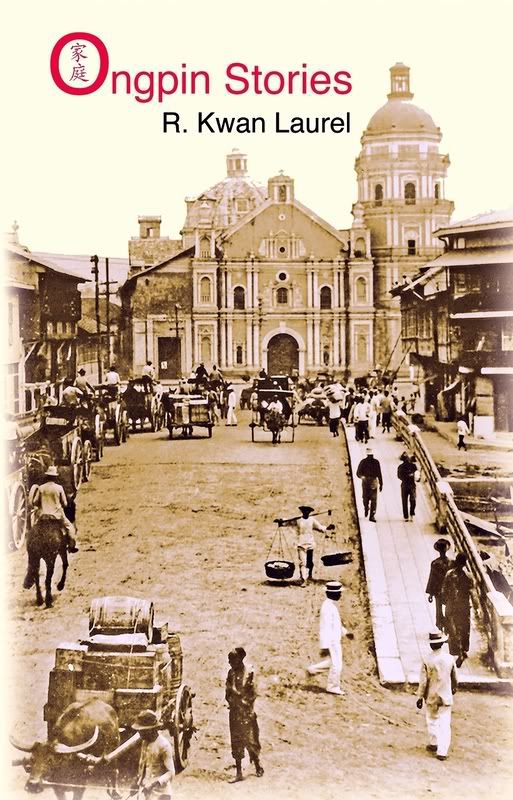 It is a collection of stories that deals with the Chinese in the Philippines and Chinese-Filipinos before they were stereotyped as wealthy businessmen. These stories show the effects of global forces on the lives of simple people who want to live in dignity amidst racism, poverty, and persecution. In the blurb at the back of the book, the late National Artist, NVM Gonzalez in a letter to the author expressed his hope and estimation of the stories: "I hope you have pursued your Ongpin story as far as it can go. I know you are on track and need only to go on. Ongpin lives in these stories." Underneath the comic and painful situations of characters with names like Washington Dee See and Thomas Jefferson Go, we read about how generations sacrificed their lives for the hope of a better future, how identities are formed in the crucible of historic national and international anxieties, and how the present generation who are reaping the fruits of immigrant sacrifices may have too easily forgotten what it means to be children of the diaspora. The book is published by Kaisa Para Sa Kaunlaran, Inc.
The
Bibliophile Stalker
already has
a short review of the book
.
3.
Power couple
Dean Francis Alfar
and Nikki Alfar have just announced the
fourth
outing of the Philippine Speculative Fiction anthology series. What? The fourth already?
The full notice can be found
here
.
Dean defines speculative fiction as the literature of wonder that spans the genres of fantasy, science fiction, horror and magic realism or falls into the cracks in-between. As works of the imagination, the theme is open and free. The deadline is
15 September 2008
, with target publishing date between December 2008 and January 2009.
4.
I heard the news from
Cecilia Brainard
before I left for Baguio, but
Krip Yuson
breaks
the news
over at the
Philippine Star
that the anthology which some of us contributed to --
A La Carte: Food and Fiction
, edited by Marily Orosa and Cecilia -- placed third as Best in the World Food Literature Book at the Gourmand Food Awards held in London last Sunday, April 13.
The co-editors are among the 25 writers represented in the collection, and the rest include Dean Alfar, Erwin Cabucos, Linda Ty Casper, Carlos Cortes, Erma Cuizon, Butch Dalisay, Susan Evangelista, Romina Gonzalez, Shirlie Mae Choe Mamaril, Margarita Marfori, Reine Arcache Melvin, Veronica Montes, Corinna Nuqui, Oscar Peñaranda, Edgar Poma, Brian Ascalon Roley, Nadine Sarreal, Joel Tan, Janet Villa, Marby Villaceran, Edna Weisser, Yuson, and yours truly.
Labels: books, philippine literature, writers
[0] This is Where You Bite the Sandwich
---