Friday, March 30, 2012
9:27 PM | The Staycation Option
For the past few months, ever since I started work on my graduate thesis, I've developed this (highly expensive) habit of just leaving the too-comfortable confines of my apartment -- and checking into the AC-comforts of a hotel room. With a good bed. And good wifi. With the TV remote untouched, hotel rooms are great havens for people who need to finish things in relative comfort, without the distractions of home.
I've been frequenting this one new hotel right in the middle of downtown, which is rather cheap and comfortable -- save for the horrendous plastic flowers as decor, and the linoleum tiling in the bathroom that ultimately turns the entire showering adventure into something quite icky. (Bring slippers!) The hotel will, of course, remain unnamed.
But here is this new find. GoHotel just opened a branch in Dumaguete, and offered me a much welcome complimentary accommodations this weekend as it goes through its dry-run/soft opening. The rates, while not fixed (
they have this Internet promo thing as a system
), are quite remarkable considering the compact and inspired execution of the rooms, which, while tiny, are more than good enough for a traveling nomad, or a person bent on a staycation. Like I am. (I like what they say in their website: "We want you to sleep like royalty, but we won't ask you to fork over a king's ransom. Thanks to the year-round low rates, every Juan, Dick and Larry can afford hotel-quality sleeping experience.")
I love staycations. Staycations give me the thrill and the illusion of "travel" without me having to leave the city I am bound in because of work and other responsibilities. Staycations are cheap. They are relaxing. They give one a sense of the different that never fails to jog the imagination.
So here we are, on a Friday night, behind Robinson's Place in Dumaguete, checking into this bright spot...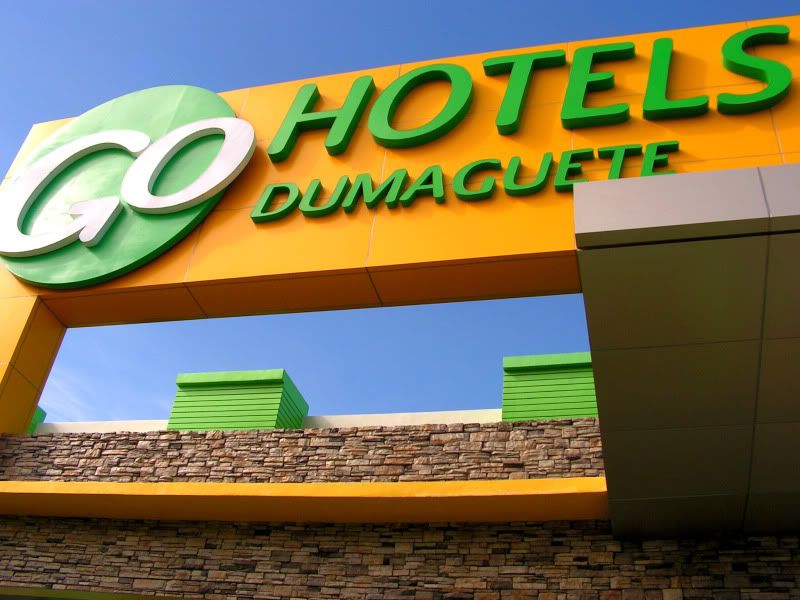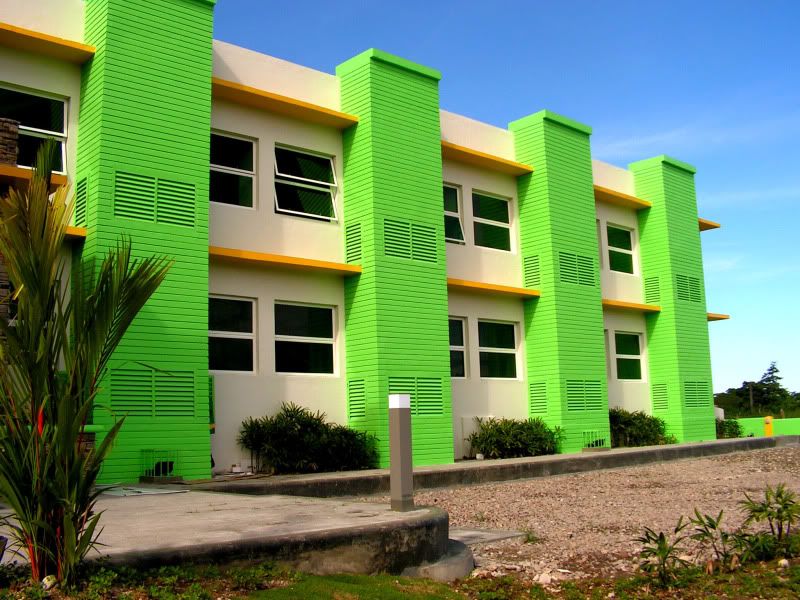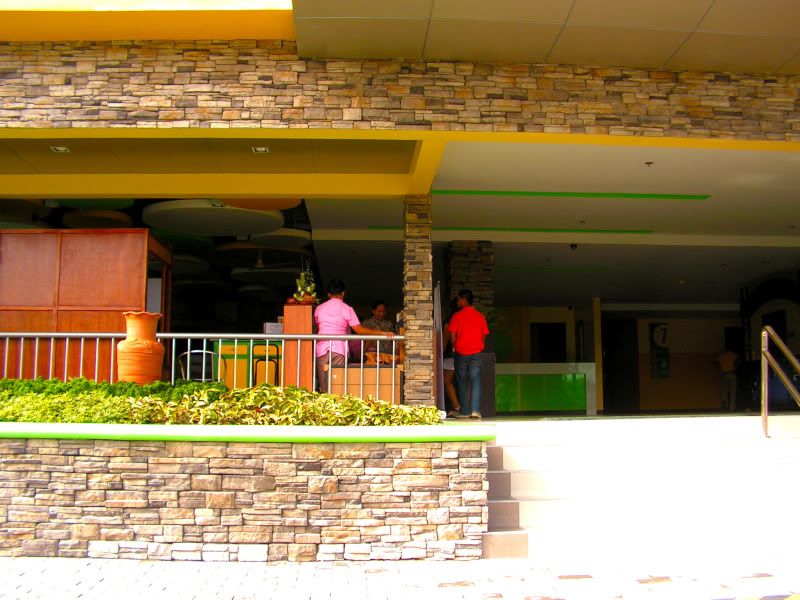 This is the entrance to the hotel...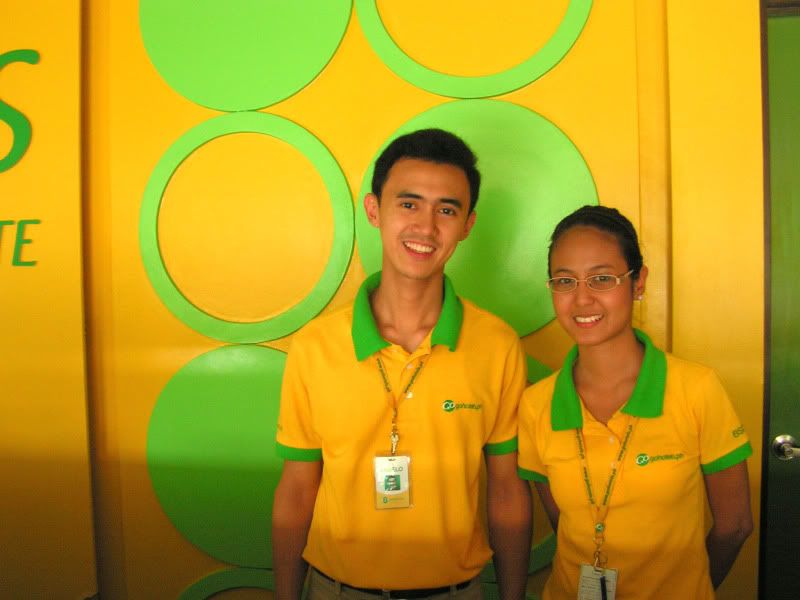 These are the wonderful members of the staff, Angelo and Reicha....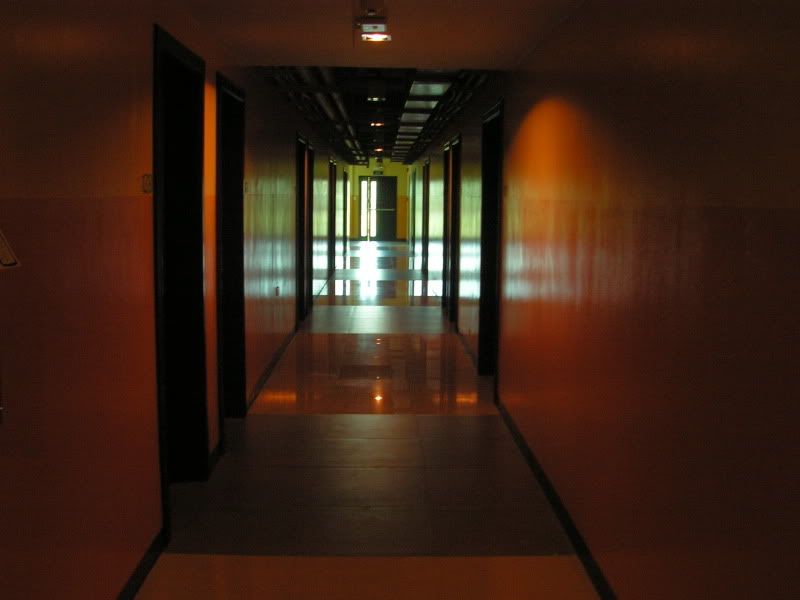 This is the corridor of the first floor. (The second floor is still being finished as I type.)
This is my room...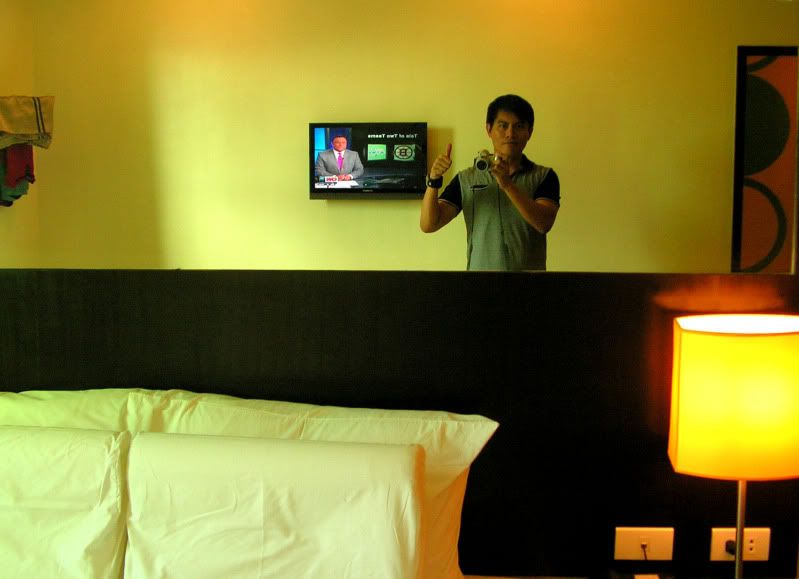 This is me inspecting the new (temporary) digs...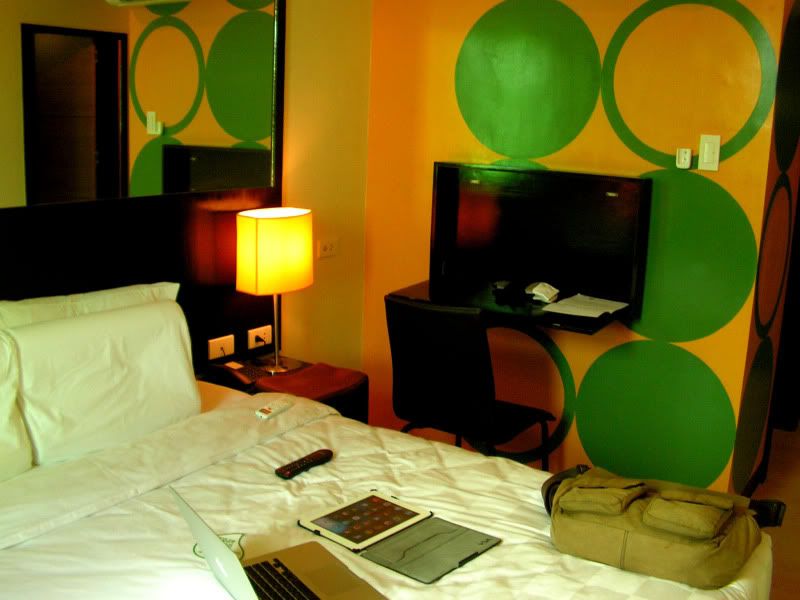 This is the bed, and now home of my gadgets...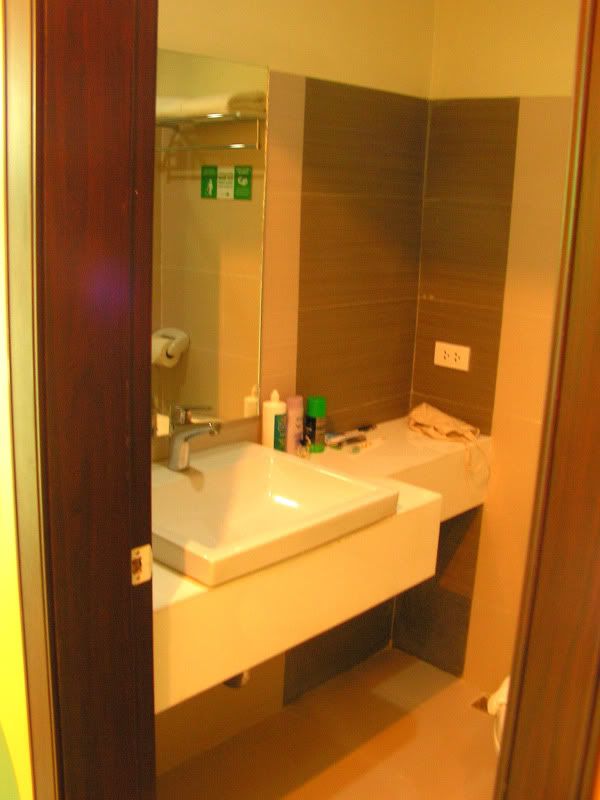 This is the mandatory bathroom shot...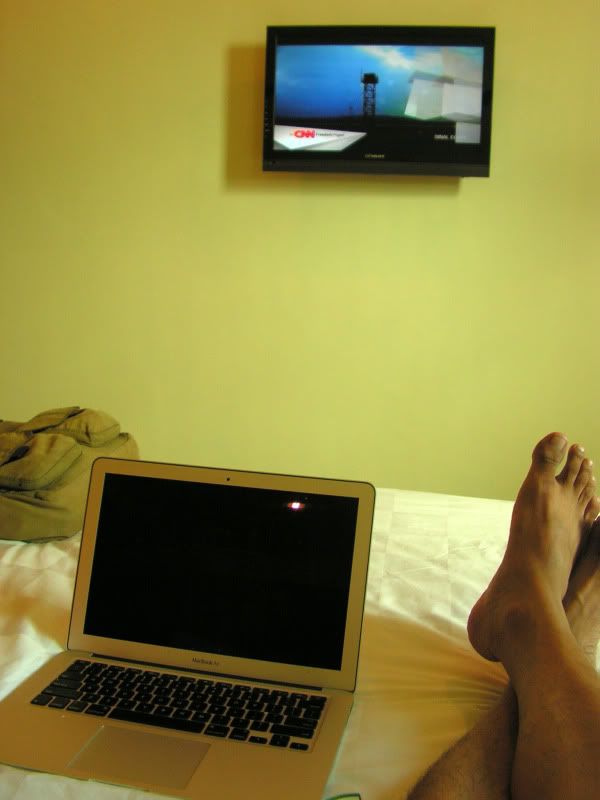 And this is me easing into the night, about to start writing/editing my novel, trying to find the courage to turn off the television...
So wish me luck, and may you have a great weekend ahead.
Labels: dumaguete, holidays, hotels, life, travel
[2] This is Where You Bite the Sandwich
---