Friday, March 30, 2012
4:36 PM | Finishing Things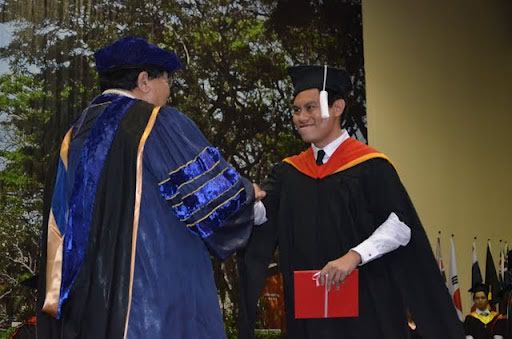 Truth be told, it took me forever -- about eleven years -- to obtain my MA degree. Somewhere along the way, I lost direction. First, my Graduate School teachers moved to other universities, some to other countries. Then work, and more work, happened. Then love happened. Life happened. So many excuses. And then after a while, finishing my degree didn't seem to matter anymore. But something (in fact, many things) happened to me in between 2008 and 2009 that put things in perspective, and made me realize what I considered truly important in this life. I've written considerably about my Christ Year and its aftermath, which culminated on that lovely quiet spot on top of a hill in Sagada.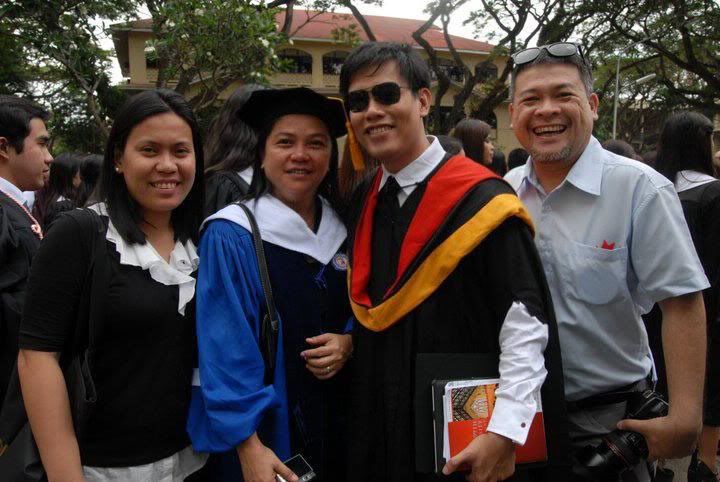 That Sagada experience has finally translated to this: a diploma. And a degree.
Of course, these things are never done, or finished, without other people to lean on to for support and encouragement. The writing of a master's thesis is almost always fraught with drama and self-doubt, and these are the ones who made the unbearable bearable.
In my moments of utter chaos, there was one kind of stillness that I counted on time and again—God in His infinite graciousness and kindness. Sometimes I call Him the Universe, which is one and the same thing. He guided me through the hard times, and answered my prayers with such generosity, teaching me always to trust in His plans.
In my acknowledgment, I thanked a thousand people for getting me through the tough work. But I would like to specifically thank in this blog the following people for their help and guidance (as well as the much-needed tough love) in finishing this thesis: Dr. Ceres Pioquinto, Dr. Ben S. Malayang III, Dr. Margaret Helen Udarbe-Alvarez, Dr. Betty Cernol-McCann, Dr. Betsy Joy Bustamante-Tan, Dr. Laurie Raymundo, Dr. Elizabeth Susan Vista-Suarez, Dr. Gladys Rio-Malayang, Prof. Leonor Briones, and Prof. Gina Fontejon-Bonior. Quite a formidable bunch to compose my own pressure cooker. But these were the people who persevered with me for close to a decade, giving me just the right amount of encouragement to get me going, especially through the tough times when I was ready to give up. My panel has been most helpful in giving shape—and giving encouraging insights—to this thesis: my adviser Dr. César Ruìz Aquino (from whom I've learned much about the magic of creative writing), Prof. Philip Van Peel, Dr. Evelyn Mascuñana, Dr. Maria Teresita Sy-Sinda, and Dr. Andrea Gomez-Soluta in whose literary research class actually was planted the seeds of this thesis. I would like to thank my other professors in Graduate School—Prof. Timothy Montes (who got me started on creative writing), Prof. Eva Rose Repollo-Washburn, and Prof. Antonino de Veyra—for the guidance.
In particular, I would like to thank the great poet and critic J. Neil C. Garcia, whose many ideas on Philippine-specific queer theorizing fill this thesis.
I would like to thank Ron Jacob Calumpang for egging me on constantly, and for being the constant presence that anchored my often wandering mind.And finally, I would like to thank [Dev] who absolutely has no idea how much he has influenced the completion of this thesis. Thank you.
[1] This is Where You Bite the Sandwich
---