Tuesday, May 22, 2012
12:46 AM | The Designer of Film Sound
Part 7 of the Dumaguete Design Upstarts Series
Think of your favorite film, and you think of the images that compose the story. The best ones—a marriage of skillful direction and a deft cinematographic eye—give film an almost tactile heft. The best of film, after all, is sorcery in pictures in the service of story. Think of the films seared into your memory. There's the little girl in the red dress in Steven Spielberg's black and white
Schindler's List
. There's Neo evading bullets in a space-bending ballet in The Wachoswki Brothers'
The Matrix
. There's the smoke billowing from the passing trains, to engulf the space of the illicit love affair of our lovers in David Lean's
Brief Encounter
…
You behold these choice mise en scenes, and you know, somehow, what their movies are specifically all about. Films are indeed constructed from a grammar of images. But sound—
and music
—underlines their emotional tone.
Think about your favorite films again, and at the back of your heads, the refrains of their scores somehow become their anchors: consider John Williams' shark-baity suspense in Spielberg's
Jaws
, Henry Mancini's longing for a world that understands lost souls in Blake Edwards'
Breakfast at Tiffany's
, Bernard Herrman's slashing sounds of terror in Alfred Hitchcock's
Psycho
, the Bee Gees' disco beat underlining a dreamer's hopes of getting away in John Badham's
Saturday Night Fever
, Michael Giacchino's mournful limbo in J.J. Abram's
Lost
, or Gustavo Santaollala's evocative lament for tragic cowboys in Ang Lee's
Brokeback Mountain
. Their music embody the films they are part of as a kind of emotional architecture. (Or if not "embody," perhaps "underline"?) The quickest way to appreciate this is to watch a horror movie and have it unfold with one covering one's ears. The result is strange: somehow, the scare is lesser, unless you are F.W. Murnau making
Nosferatu
, and silence is not an impediment to a cinematic evocation of exquisite horror.
A great musical score is designed like an architecture of sound—each trill and melody composed to tease out something in us the moviegoer, and no one in Dumaguete knows this more than Ian Manuel Mercado.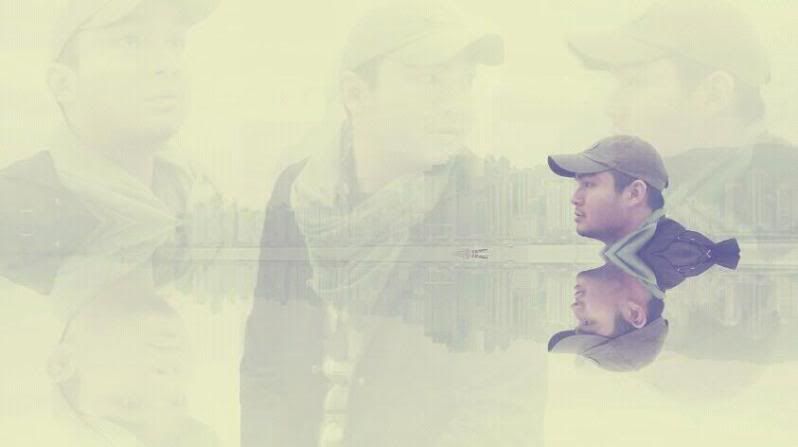 Still a music student in the College of Performing and Visual Arts in Silliman University, Mr. Mercado has somehow found a way of gaining some traction in the international world of film composing—thanks, in large part, to the Internet. And more specifically, Soundcloud, a popular music-sharing social networking site.
"Someone from UNESCO wrote to me to ask if I was interested to work for a recent project," Mr. Mercardo said. "It was a World Heritage and Cultural Diversity promotional video, and I was to work as a film scorer together with some other amateur composers picked from around the web. The rest, as they say, is history."
That stint led him to obtain a full merit-based membership in the Society of Composers and Lyricists, or the SCL, where he was able to meet with fellow musicians—mostly composers—notably some legends like James Newton Howard, Bryan Tyler, Steve Jablonsky, Christopher Lenertz, Bill Brown, Deane Ogdene, and many more. "I met them in one of the SCL's composers' symposia where we I got the chance to further develop my skills in film scoring," Mr. Mercado said. "The SCL is also where composers get the chance to get their scores laid on some short or big films, advertising campaign and alike."
Mr. Mercado—a talented pianist and also a member of Silliman's Campus Choristers and Ating Pamana—has always been into music composition, but scoring for films has of late become the major focus in his early blooming career as a musician. And in that regard, he has managed to delineate the subtleties demanded by this particular craft—something leavened by the challenge of cinema: "What is it that separates a composer from a film scorer? I believe it's the ability to look at a movie, not just from a musical perspective, but from a filmmaker's as well," he mused once to me in consideration of what he does. "An effective score must have the same kind of exposition and development and recapitulation that an effective script has. And if you take out elements along the way, or leave out exposition, then it doesn't work quite as well. Moreover, there are some more other crucial viewpoints in film scoring that we should consider. Geography, for example. I always look for the geography of the film I'm working on, because I've found that if I can attach some cultural sensibilities to it, it's easier for me to find my way through musically.
"Then there is theme, and there is character. I've also discovered that directors habitually have notions of musical themes to characterize individuals in a picture, but I've never really understood that, and I've never worked that way—unless I was really forced to. While a number of situations might combine to cause a motif to recur in situations involving the appearance of a particular character, I'd maintain that in my scores, this never has a conscious genesis for me.
"There's also orchestration and instrumentation. For me, less can really be more in film scoring. I feel that that's why so many short films are so impressive musically. They are often scored with just a few instruments. Although this may be the result of budgetary restrictions, personally I find that kind of thing terribly appealing. As long as you can make an effective counterpoint out of a two- or three-player ensemble in a score, it would still be as grand as an 80-piece orchestral score."
A lot of these you can see in his score titled
Redemptionem Inter Racúndiæ
, something of a favorite of mine. I like its slow build-up, announced by some bells pealing, and then a hazy percussion blend that eases into a thrilling rhythm. There is narrative movement to the music—harp, flute, and string soon ebbing and flowing to the sound of waves crashing, reminiscent of Trevor Jones or James Horner or Randy Edelman. You close your eyes, and with the music alone, your mind lends itself to a movie of your own making. Such is the power of film scoring. As complement to film, it is the element that pushes the image to a higher resonance. On its own, it creates its own narrative gravity and propulsion.
Mr. Mercado has come into his own, of course, as a study of influences. "I'd point out Gustav Mahler and John Williams if I really have to name names here," he said. But his artistry, it seems, has enough wellspring that come from some secret personal source. "A lot of my inventiveness comes not from direct research of the various genres or people. More from my own innate feeling for a style—from medieval to modern-day music," he said. "It's an impressionistic kind of thing."
That personal impressionistic feel for sound seems to work for him. The doors are certainly opening for Mr. Mercado. It won't be too surprising to find a future movie with his name indelibly impressed on the celluloid projection with "music by" attached firmly to it.
Labels: dumaguete, film, music, silliman
[0] This is Where You Bite the Sandwich
---