This is the blog of Ian Rosales Casocot. Filipino writer. Sometime academic. Former backpacker. Twink bait. Hamster lover.
Interested in What I Create?
Bibliography


The Boy The Girl
The Rat The Rabbit
and the Last Magic Days
Chapbook, 2018




Republic of Carnage
Three Horror Stories
For the Way We Live Now
Chapbook, 2018




Bamboo Girls:
Stories and Poems
From a Forgotten Life
Ateneo de Naga University Press, 2018




Don't Tell Anyone:
Literary Smut
With Shakira Andrea Sison
Pride Press / Anvil Publishing, 2017




Cupful of Anger,
Bottle Full of Smoke:
The Stories of
Jose V. Montebon Jr.
Silliman Writers Series, 2017




First Sight of Snow
and Other Stories
Encounters Chapbook Series
Et Al Books, 2014




Celebration: An Anthology to Commemorate the 50th Anniversary of the Silliman University National Writers Workshop
Sands and Coral, 2011-2013
Silliman University, 2013




Handulantaw: Celebrating 50 Years of Culture and the Arts in Silliman
Tao Foundation and Silliman University Cultural Affairs Committee, 2013




Inday Goes About Her Day
Locsin Books, 2012




Beautiful Accidents: Stories
University of the Philippines Press, 2011




Heartbreak & Magic: Stories of Fantasy and Horror
Anvil, 2011




Old Movies and Other Stories
National Commission for Culture
and the Arts, 2006




FutureShock Prose: An Anthology of Young Writers and New Literatures
Sands and Coral, 2003
Nominated for Best Anthology
2004 National Book Awards


Follow the Spy




Recent Crumbs




Blogs I Read


© 2002-2020
IAN ROSALES CASOCOT
Tuesday, October 02, 2012
6:33 AM | What Took You So Long?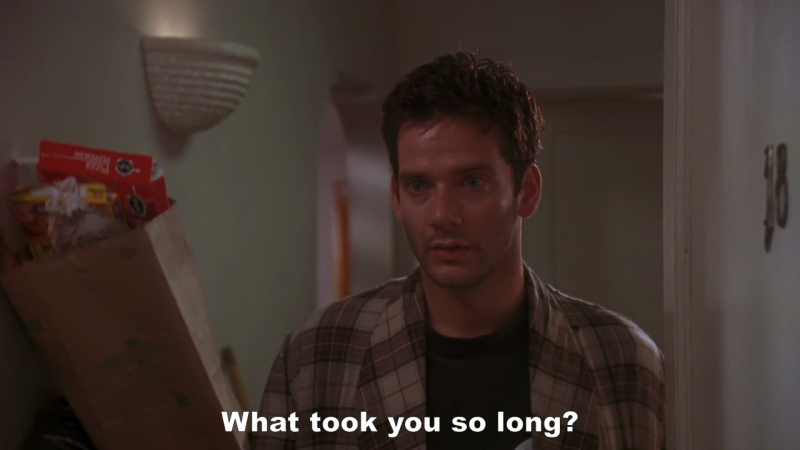 Lately, I've been going through some of the seminal films that shaped my GenX young adulthood. And "shaped" they did. I never realized until now that some of "my" philosophies were lifted off these films, including cherished lines that underline my own drama, too. (Josh Charles' speech about "equipment" in Andrew Fleming's
Threesome
is a particular favorite.) I had no idea that Cameron Crowe's
Singles
, released in 1992 (when I was still in high school), predicted so much of how I would live now as an adult -- sans Seattle. Sans the video dating thing. Sans the flower delivery/rock thing. Otherwise, I am Campbell Scott. And there are days and nights when I mumble things like, "Work. Work has never been better," to soothe another broken heart -- when all along all I want to do is hope for a miracle to be able to say something like, "What took you so long?
[0] This is Where You Bite the Sandwich
---