This is the blog of Ian Rosales Casocot. Filipino writer. Sometime academic. Former backpacker. Twink bait. Hamster lover.
Bibliography
Saturday, October 27, 2012
7:37 PM | The Power of Purple Campaign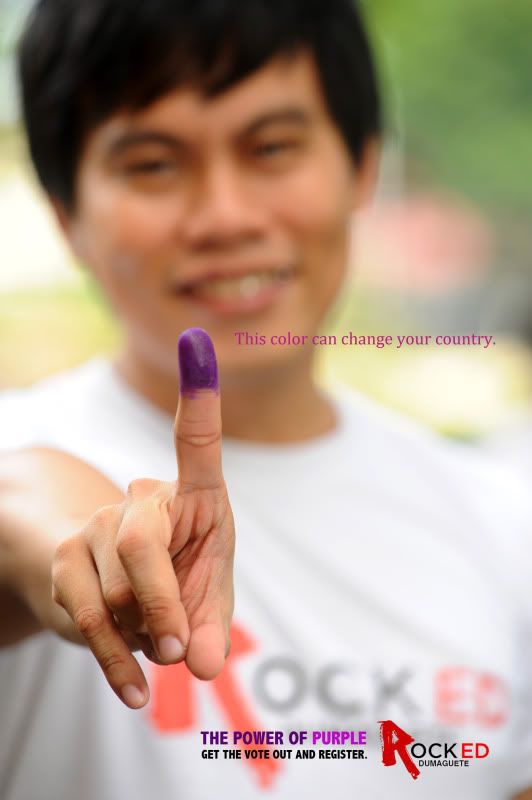 The deadline for voter's registration is this Wednesday, October 31! The Dumaguete COMELEC office is at the HITC Building at the Public Market. You can call 035-422-1736 for more information. The Dumaguete COMELEC EO is Carmencita B. Cañares. Register now, and vote for better leaders. No more excuses, Philippines!
Labels: politics, rocked, society
[0] This is Where You Bite the Sandwich
---