Thursday, December 21, 2006
12:22 AM | Who Comes Here?
This is a snapshot of how people get to come to my blog...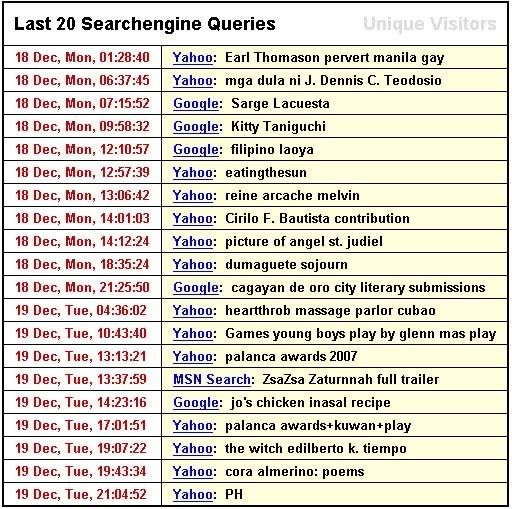 Yup, it's mostly literary people I get -- or students with literature term papers. (I'm "the literary blah," remember?) But, in any case, I
love
the top pick.
Labels: blogging
[0] This is Where You Bite the Sandwich
---