This is the blog of Ian Rosales Casocot. Filipino writer. Sometime academic. Former backpacker. Twink bait. Hamster lover.
Interested in What I Create?
Bibliography


The Boy The Girl
The Rat The Rabbit
and the Last Magic Days
Chapbook, 2018




Republic of Carnage
Three Horror Stories
For the Way We Live Now
Chapbook, 2018




Bamboo Girls:
Stories and Poems
From a Forgotten Life
Ateneo de Naga University Press, 2018




Don't Tell Anyone:
Literary Smut
With Shakira Andrea Sison
Pride Press / Anvil Publishing, 2017




Cupful of Anger,
Bottle Full of Smoke:
The Stories of
Jose V. Montebon Jr.
Silliman Writers Series, 2017




First Sight of Snow
and Other Stories
Encounters Chapbook Series
Et Al Books, 2014




Celebration: An Anthology to Commemorate the 50th Anniversary of the Silliman University National Writers Workshop
Sands and Coral, 2011-2013
Silliman University, 2013




Handulantaw: Celebrating 50 Years of Culture and the Arts in Silliman
Tao Foundation and Silliman University Cultural Affairs Committee, 2013




Inday Goes About Her Day
Locsin Books, 2012




Beautiful Accidents: Stories
University of the Philippines Press, 2011




Heartbreak & Magic: Stories of Fantasy and Horror
Anvil, 2011




Old Movies and Other Stories
National Commission for Culture
and the Arts, 2006




FutureShock Prose: An Anthology of Young Writers and New Literatures
Sands and Coral, 2003
Nominated for Best Anthology
2004 National Book Awards


Follow the Spy




Recent Crumbs




Blogs I Read


© 2002-2020
IAN ROSALES CASOCOT
Wednesday, June 16, 2010
11:16 PM | You Are So Beautiful.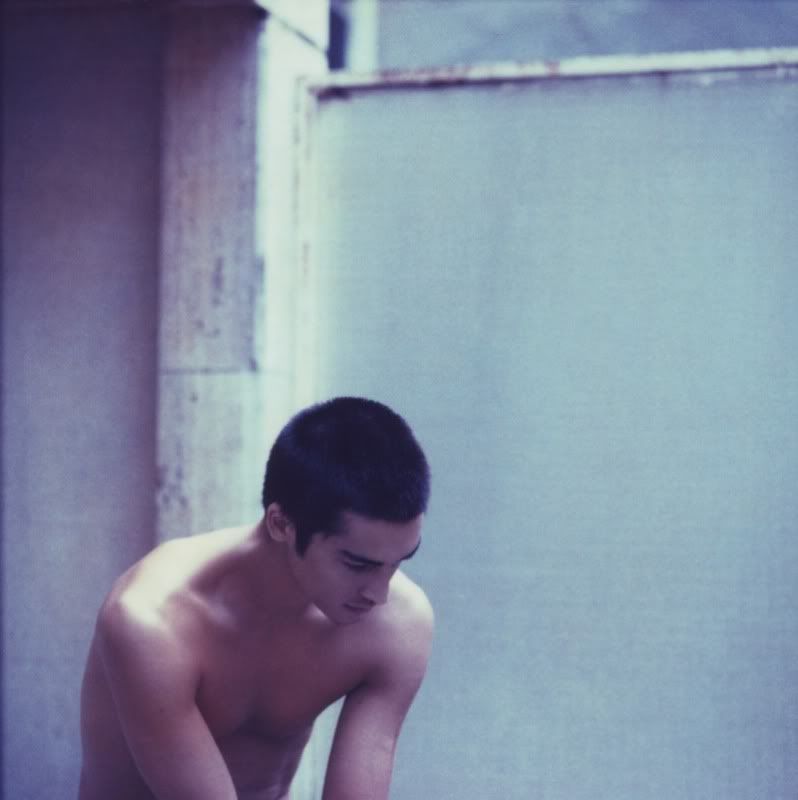 "It is finitude that makes beauty possible. I guess the beloved is beautiful precisely because he cannot be possessed, or because he can easily be lost."
~
J. Neil C. Garcia
All I know is that, in the end, the world is beautiful. Even the pain that this familiar hollowness brings. In the brief and quiet moment when I reflect on what has happened, I tell myself that I may have become the virtuoso of such terrible forms of beauty. Now I see through my window an evening sheathed in the music of crickets and the occasional noise of distant tricycles, while nearby the wafting odors of a dinner being prepared next door beckon like a temptation. Nothing else stirs, and my senses shift. So I tell myself to breathe deep, and I take in the music, the sounds of quieting traffic, the tantalizing memories of a thousand heartfelt meals -- and the sudden unbearable knowledge that I have said goodbye. It feels absolute, the finality of things.
I hope you will remember that I had caressed your face tonight. I hope you will remember that I had touched your lips lightly with mine, all rushing desire kept still by the knowledge that restraint is so much more lovely. I hope you will remember that I had softly kissed each of your eye as I went about the task to commit to memory the geography of you.
"You are so beautiful," I told you softly, just enough so that you could hear me without disturbing the quiet that enveloped us.
And then between that and the last goodbye at the gate which would you lead you to a path that will separate, with the decisiveness of the stars, you and me, I will remember nothing else. Nothing except that sadness in your eyes and the lilt in your mouth and the loving way the darkness of the encroaching evening embraced you.
You are so beautiful.
Memories were invented to keep you.
[photo courtesy of
another country
]
[1] This is Where You Bite the Sandwich
---