This is the blog of Ian Rosales Casocot. Filipino writer. Sometime academic. Former backpacker. Twink bait. Hamster lover.
Bibliography
Friday, June 08, 2007
7:48 PM | LitCritters Dumaguete No. 9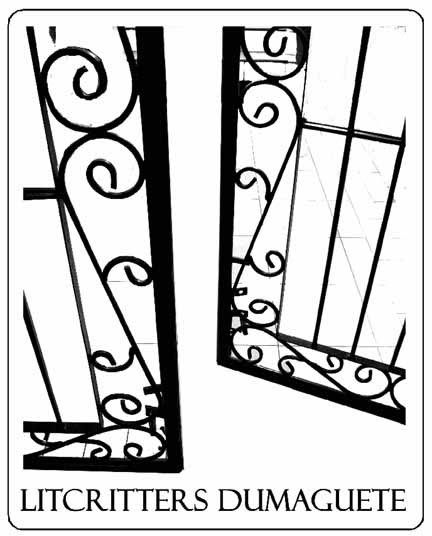 Finally, LitCritters Dumaguete is back after a very long summer break. (We had to have a summer break. My LitCritters are all students of Silliman University, and most of them come from outside Dumaguete.) We're meeting tomorrow morning, and it's back to the old creative grind. How I miss the discipline instilled in being a LitCritter. It forces you to be serious about your craft because of the schedule you have to keep close to heart -- and really, if you think about it, most of the time that's what many writers do not have: discipline.
This week
Hills Like White Elephants
by Ernest Hemingway
Midsummer
by Manuel Arguilla
The Star by
Arthur C. Clarke
The Way We Live Now
by Susan Sontag
Many weeks ago:
LitCritters Originals No. 2
And many, many weeks ago:
The God Equation
by Michael Co
The Dead
by James Joyce
The Flyers of Gy
by Ursula K. Le Guin
Lucky Ducks
by Lorrie Moore
Labels: LitCritters
[0] This is Where You Bite the Sandwich
---